250 The Women We Come From – a Celebration of Moms with Special Guest Hosts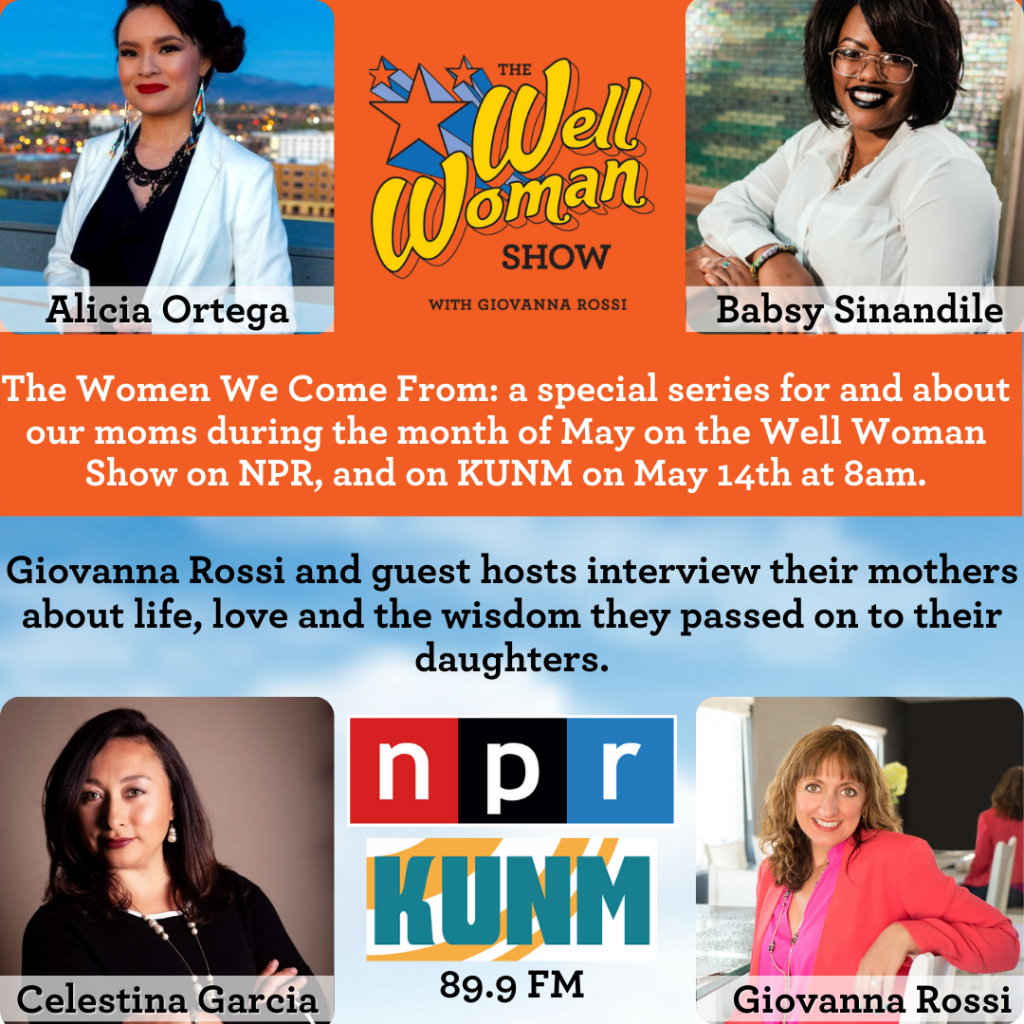 Welcome to The Women We Come From: a special series for and about our moms and leadership during the month of May on the Well Woman Show. I'm your host Giovanna Rossi, and I'll be joined all month long by guest hosts interviewing their mothers about life, love, leadership and the wisdom they passed on to their daughters. The stories they share will make you laugh and cry, but most of all they help us honor the hard work of being a woman, a mom and a leader. All the best and most effective leadership skills – really everything we need to grow into compassionate, driven, smart leaders- are passed down to us through these generations of strong women.
Today's program will feature clips from all four hosts and full interviews can be heard on the Well Woman Show podcast at NPR.org during the month of May
You can find all the details at wellwomanlife.com/250show
You can hear Celestina's full episode at wellwomanlife.com/249show
Then next week we'll be featuring Babsy Sinandile's full interview, and on May 26th, we'll have Alicia Ortega's interview. We end the series with my interview with my mom on June 2nd.
You can also continue the conversation in the Well Woman Life community group at wellwomanlife.com/community
The Well Woman Show is thankful for the support from The Well Woman Academy™ at wellwomanlife.com/academy.