249 The Women We Come From with Guest Host Celestina Garcia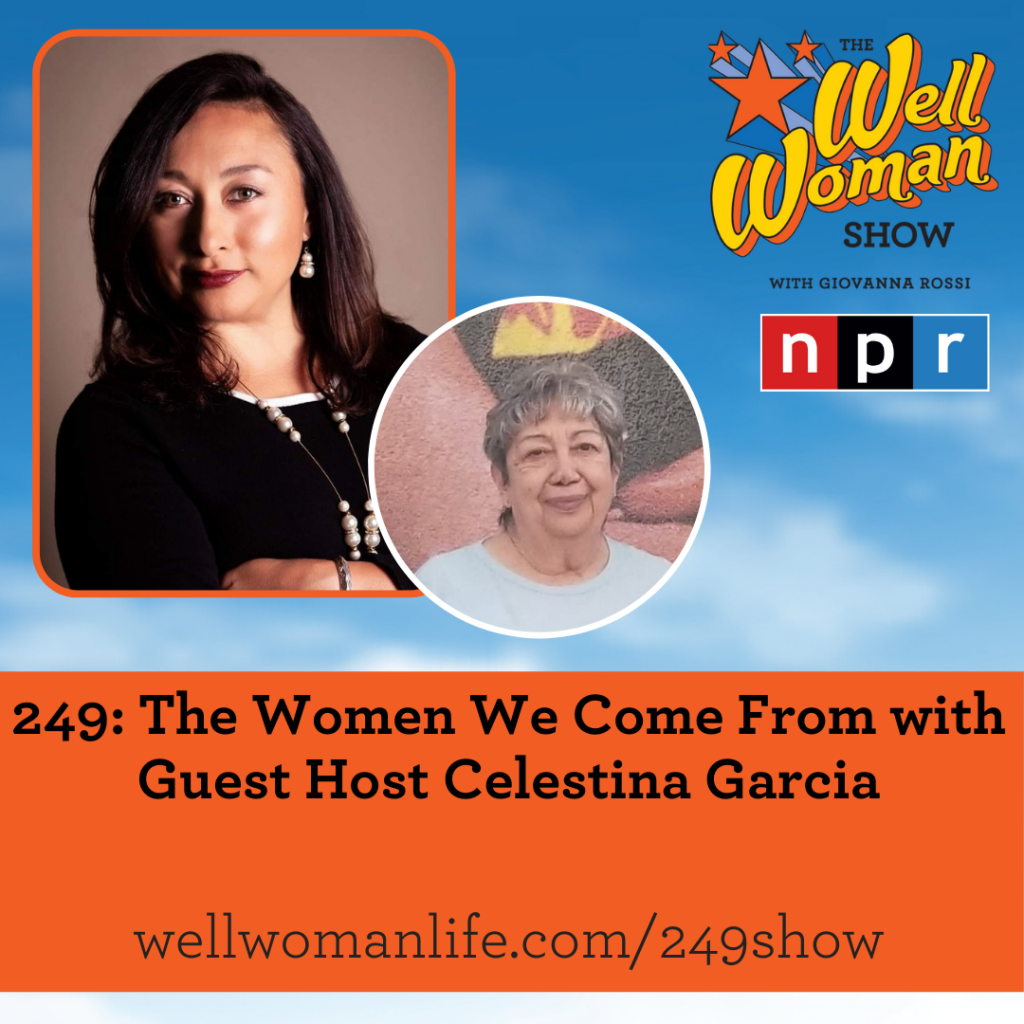 This week on the Well Woman Show, we are starting our special series called The Women We Come From. During the month of May, we will feature a series of women who have been on the show before as guest hosts interviewing their own mothers.
Our guest host today is Celestina Garcia, a mother, facilitator, educator, Ontological coach and entrepreneur. She is a native New Mexican with a passion for envisioning and collaborating with others to build the legacy of achievement in communities. A graduate of the University of New Mexico and Claremont Graduate University, Celestina brings years of leadership learning, global travel experiences and classroom teaching experience to partnerships of success building. As a serial entrepreneur, Celestina created her private coaching company, Coaching Solutions, where she has spent over 500 hrs coaching executives, small business owners and community members to align their work to their purpose.
She's be interviewing her mom, Gloria Garcia, a strong, determined visionary. Gloria is the eighth child of twelve to Fidel and Celestina Sisneros from Dahlia, New Mexico. Gloria's life experiences helped navigate and guide her to a career in home health care. She earned her Paralegal Associates Degree from Central New Mexico Community College and retired from the State of New Mexico. Currently she supports families to protect their financial future as a Life Insurance Agent and spends as much time as possible with her husband of forty-seven years, children, and two grandsons.
They discuss:
1 Continuing their heritage and culture
2 Power, financial security and motherhood
3 The role of grit and strength in achieving your goals
All the information shared today can be found at the show notes at wellwomanlife.com/249show
Celestina's previous interview: https://wellwomanlife.com/197show/
You can also continue the conversation in the Well Woman Life community group at wellwomanlife.com/community
The Well Woman Show is thankful for the support from The Well Woman Academy™ at wellwomanlife.com/academy.