248 Just Giovanna: Goal Setting the Well Woman Way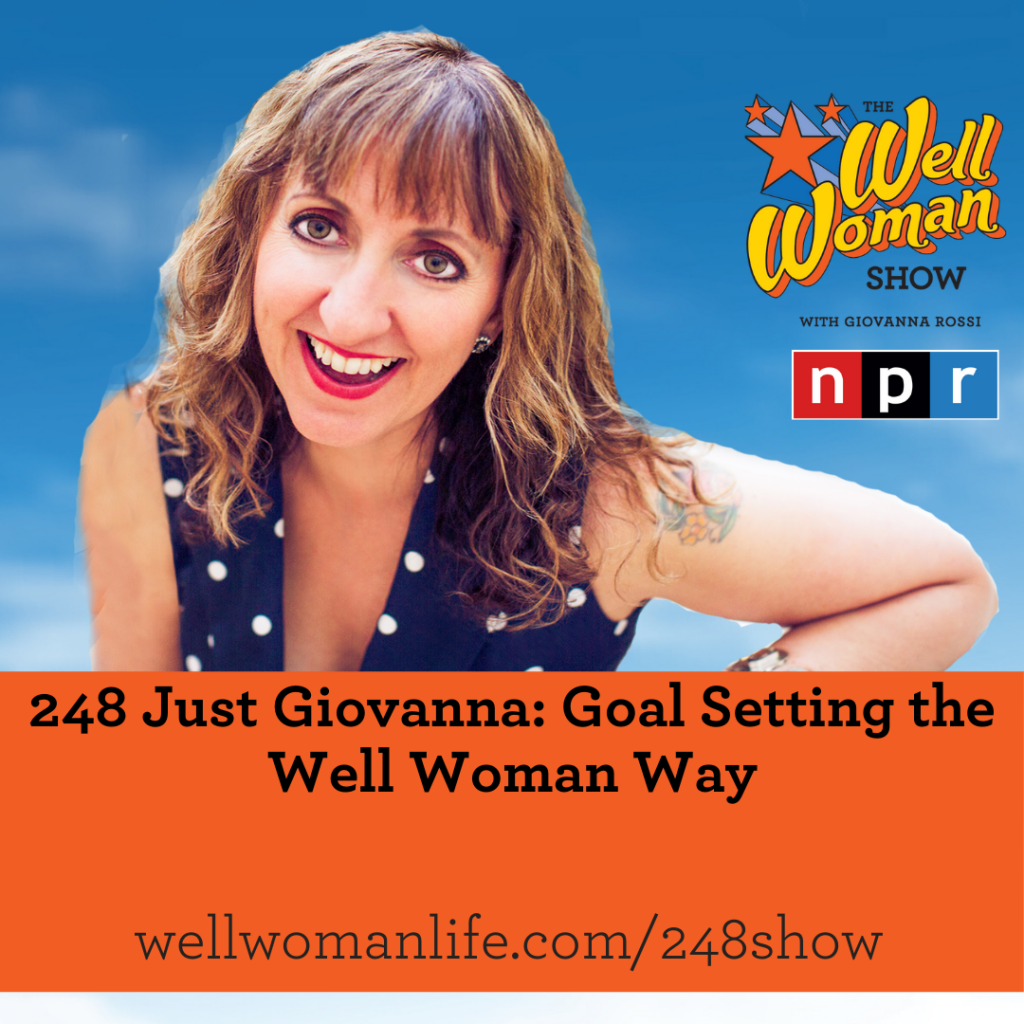 On the Well Woman Show this week, we are talking about Part 2 of how to use your story to help you claim your power, and goal set the Well Woman Way.
You can grab the free workbook HERE.
All the information shared today can be found at the show notes at wellwomanlife.com/248show.
You can also continue the conversation in the Well Woman Life community group at wellwomanlife.com/community
The Well Woman Show is thankful for the support from The Well Woman Academy™ at wellwomanlife.com/academy.