245 Leading Inside the Beltway with Dr. C. Nicole Mason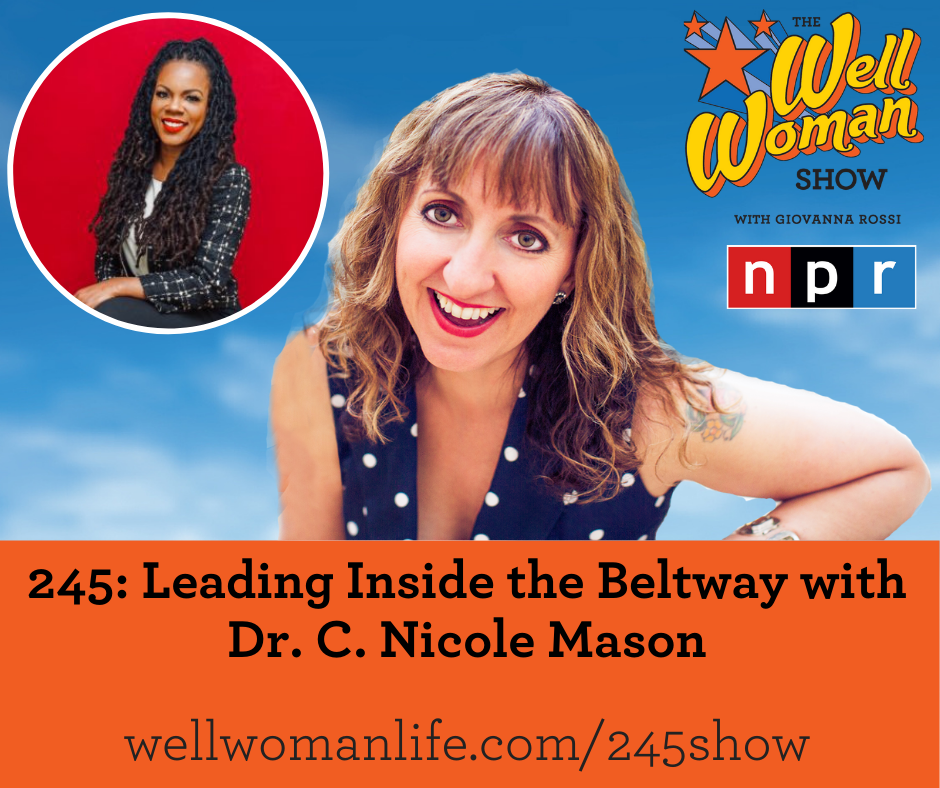 This week on the on the Well Woman Show, I talk to Dr. C. Nicole Mason. the president and chief executive officer of the Institute for Women's Policy Research (IWPR), a leading voice on pay equity, economic policies, and research impacting women. Having stepped into this role in November 2019, Dr. Mason is the youngest person currently leading one of the major inside-the-Beltway think tanks in Washington, D.C., and one of the few women of color to do so. She succeeded noted economist and MacArthur Fellow Heidi Hartmann, the Institute's founding CEO.
We discuss:
Why don't women earn the same as their male counterparts?
What can women do to bridge this wage gap?
What was the impact of COVID-19 on our wage gap in America?
I want to let you know that during the month of May the Well Woman Show will welcome a series of guest hosts who are past guests on the show and in honor of Mother's Day they will interview their own moms. We've already started production on this and I can tell you – these stories are not to be missed! We will have Babsy Sinandile interviewing her mom Nkazi Sinandile who left her rural village in South Africa to build a life of service here in the US.
You can find notes from today's show at wellwomanlife.com/245show.
You can also continue the conversation in the Well Woman Life community group at wellwomanlife.com/community
The Well Woman Show is thankful for the support from The Well Woman Academy™ at wellwomanlife.com/academy.