243: How Purpose Shapes Everything About You with Jaya Jaya Myra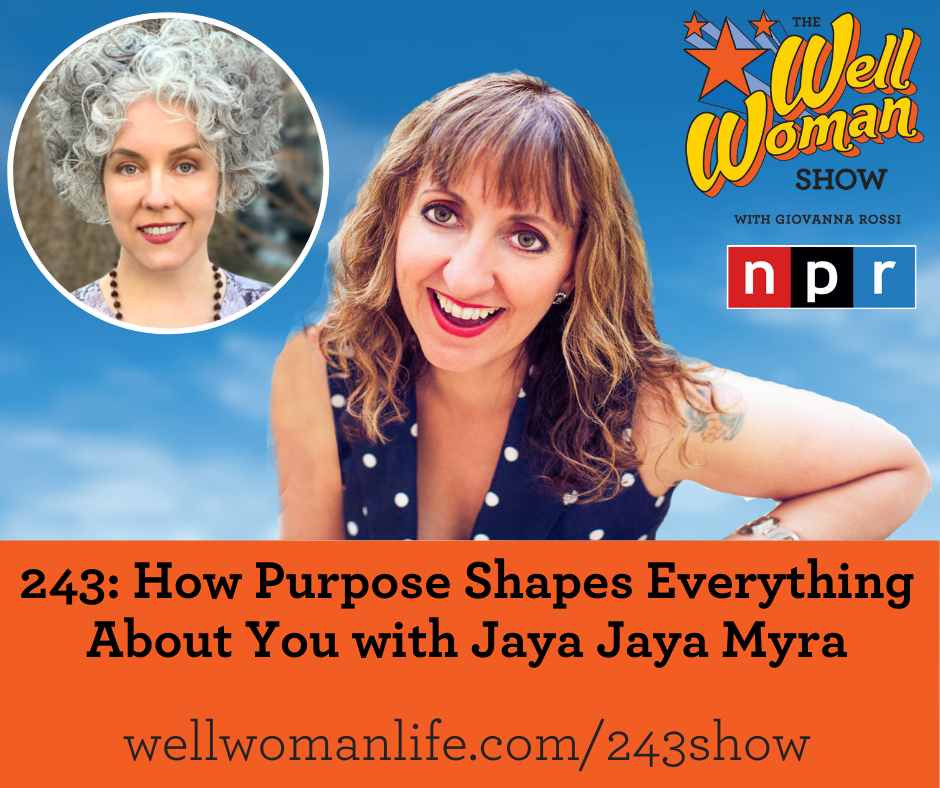 This week on the show, I talk to Jaya Jaya Myra. She is a research scientist turned natural health advocate and the go-to media expert on mind-body wellness, stress management, mindfulness, food for mood, and natural, healthy living. She's a best-selling author, TEDx and motivational speaker, and Creator of The WELL Method. After healing herself naturally from debilitating fibromyalgia, Myra developed The WELL Method to teach others the 4 cornerstones of a healthy, purpose-driven life.
We discuss:
– Why you should aim for synergy instead of harmony
– How Purpose shapes everything about you, down to your physical body type
– Practical ways to build synergy in daily life
You can find notes from today's show at wellwomanlife.com/243show.
The books Jaya Jaya recommended were anything by David Frawley
Visit Jaya Jaya's Website: https://www.jayajayamyra.com/
Grab her books:
The Soul of Purpose: A Step-By-Step Approach to Create a Purpose-Driven, Healthy Life
You can also continue the conversation in the Well Woman Life community group at wellwomanlife.com/community
The Well Woman Show is thankful for the support from The Well Woman Academy™ at wellwomanlife.com/academy.