240 Just Giovanna: Turn Fear into Power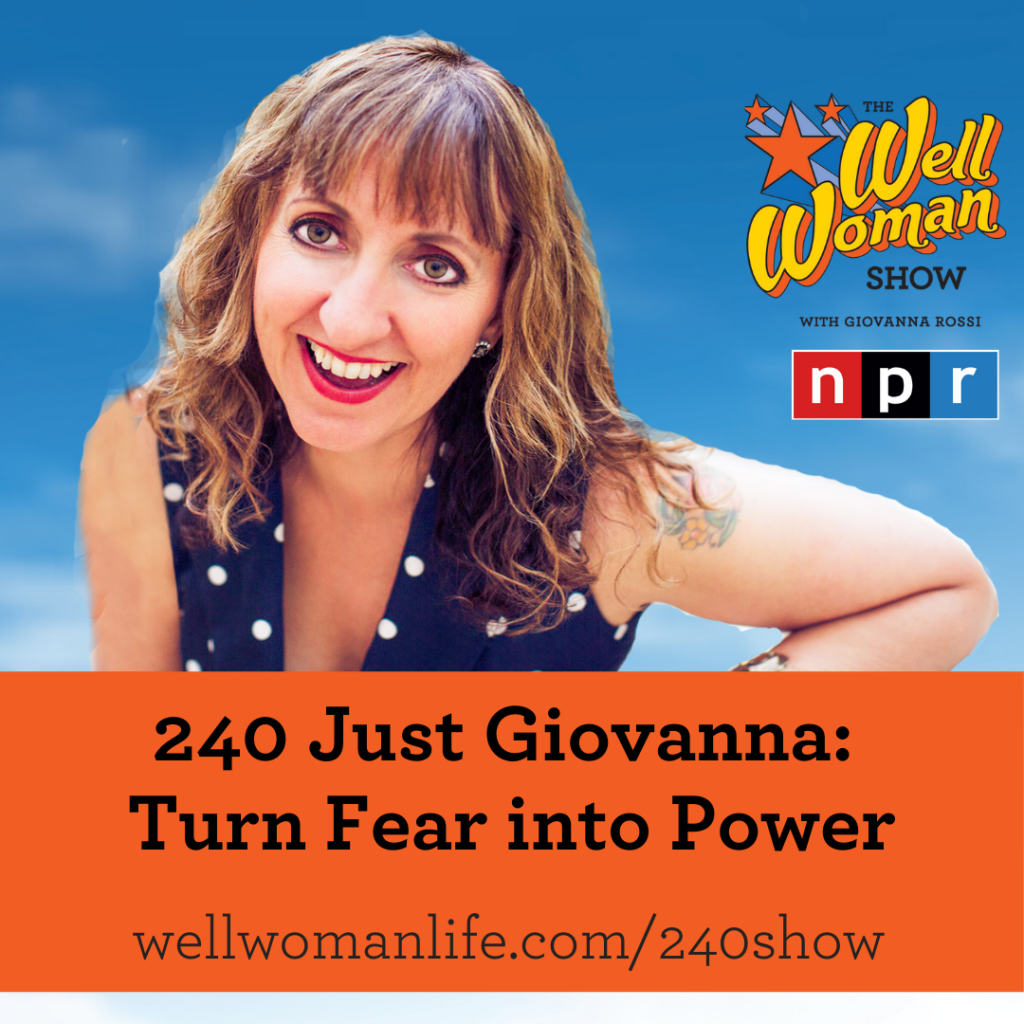 On the Well Woman Show this week, I am sharing a quick podcast episode to help you turn fear into power.
If you found this helpful, and want to dig in deeper check out The Well Woman Academy: https://wellwomanlife.com/academy
Feel free to reach out to me, and let me know the results you found during your practice today at info@wellwomanlife.com, or by joining our community at wellwomanlife.com/community.
The Well Woman Show is thankful for the support from the Well Woman Academy® and High Desert Yoga in Albuquerque.