Ep 239: Leadership Power Tools with Gloria Feldt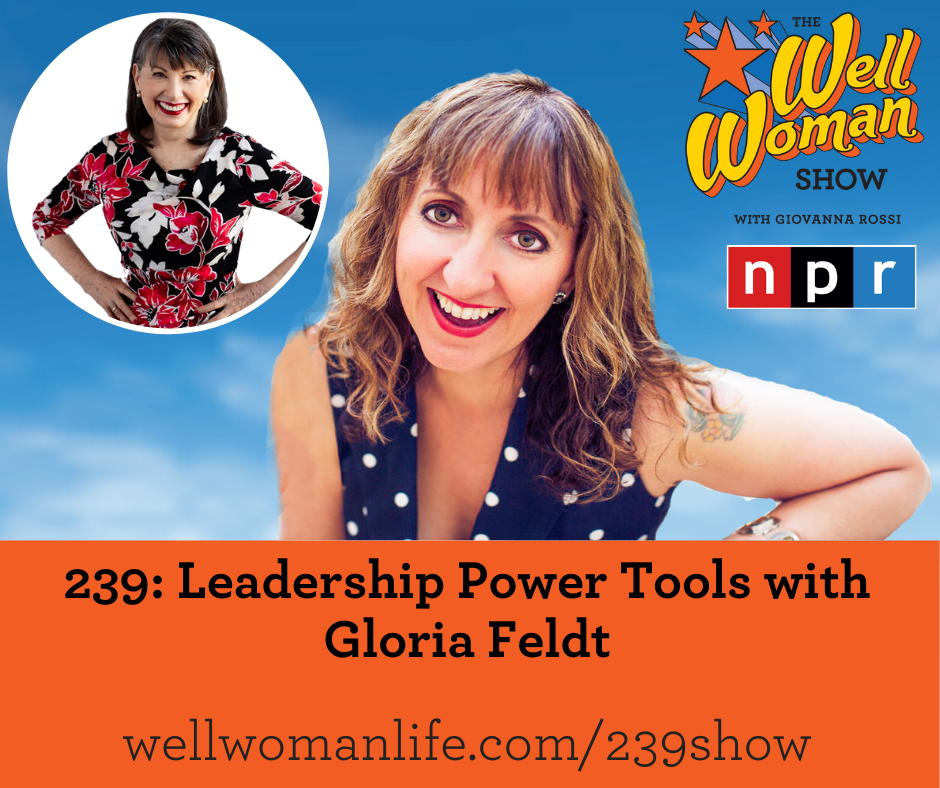 Today on the show, I talk to Gloria Feldt, an expert on women, power, and leadership, bestselling author, media commentator, and former head of Planned Parenthood Federation of America. She is co-founder and president of Take The Lead, whose mission reflects her life's passion for gender and racial equality: to prepare, develop, inspire, and propel women to take their fair and equal share of leadership positions across all sectors by 2025 by providing training, mentoring and coaching. Its signature 9 Leadership Power Tools to Advance Your Career program is customized by industries for women in early career, mid-career, and executive levels.
She is the author of No Excuses: 9 Ways Women Can Change How We Think About Power and she is currently at work on a book about the power of intention.
We discuss:
Why gender parity starts at home
When woman don't go after leadership roles
and what leadership power tools women need
You can find notes from today's show at wellwomanlife.com/239show.
You can also continue the conversation in the Well Woman Life community group at wellwomanlife.com/community
The Well Woman Show is thankful for the support from The Well Woman Academy™ at wellwomanlife.com/academy.