238: Unapologetically Ambitious with Shellye Archambeau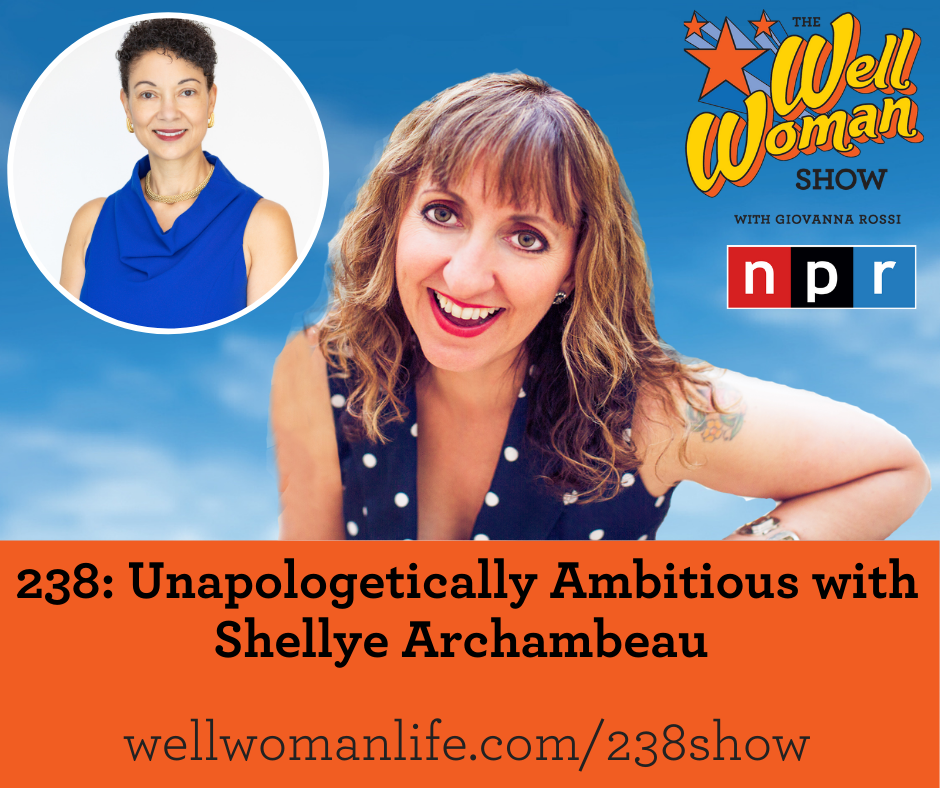 This on the Well Woman Show, I am taking to Shellye Archambeau. She is an experienced CEO and Board Director with a track record of accomplishments building brands, high-performance teams, and organizations. Ms. Archambeau currently serves on the boards of Verizon, Nordstrom, Roper Technologies, and Okta. She is
also a strategic advisor to Forbes Ignite and the President of Arizona State University and serves on the board of two national nonprofits, Catalyst and Braven. Ms. Archambeau has over 30 years of experience in technology. She is the former CEO of MetricStream, a Silicon Valley-based, governance, risk, and compliance software company.
During her tenure MetricStream grew from a fledgling startup into a global market leader. She is the author of Unapologetically Ambitious: Take Risks, Break Barriers and Create Success on Your Own Terms. A book that will inspire you and provide the tools to enable you to fight
the battles, make the tradeoffs and create the life you want. She is also a Forbes contributor and the protagonist of the Harvard Business School Case Study: Becoming a CEO.
We discuss:
– Why wanting recognition isn't a bad thing.
– How Shellye struggled with white culture
and
– Why we should be unapologetically ambitious
You can find notes from today's show at wellwomanlife.com/238show.
The book she recommended was: Talking To Strangers: What We Should Know About The People We Don't Know By Malcolm Gladwell
You can also continue the conversation in the Well Woman Life community group at wellwomanlife.com/community
The Well Woman Show is thankful for the support from The Well Woman Academy™ at wellwomanlife.com/academy.