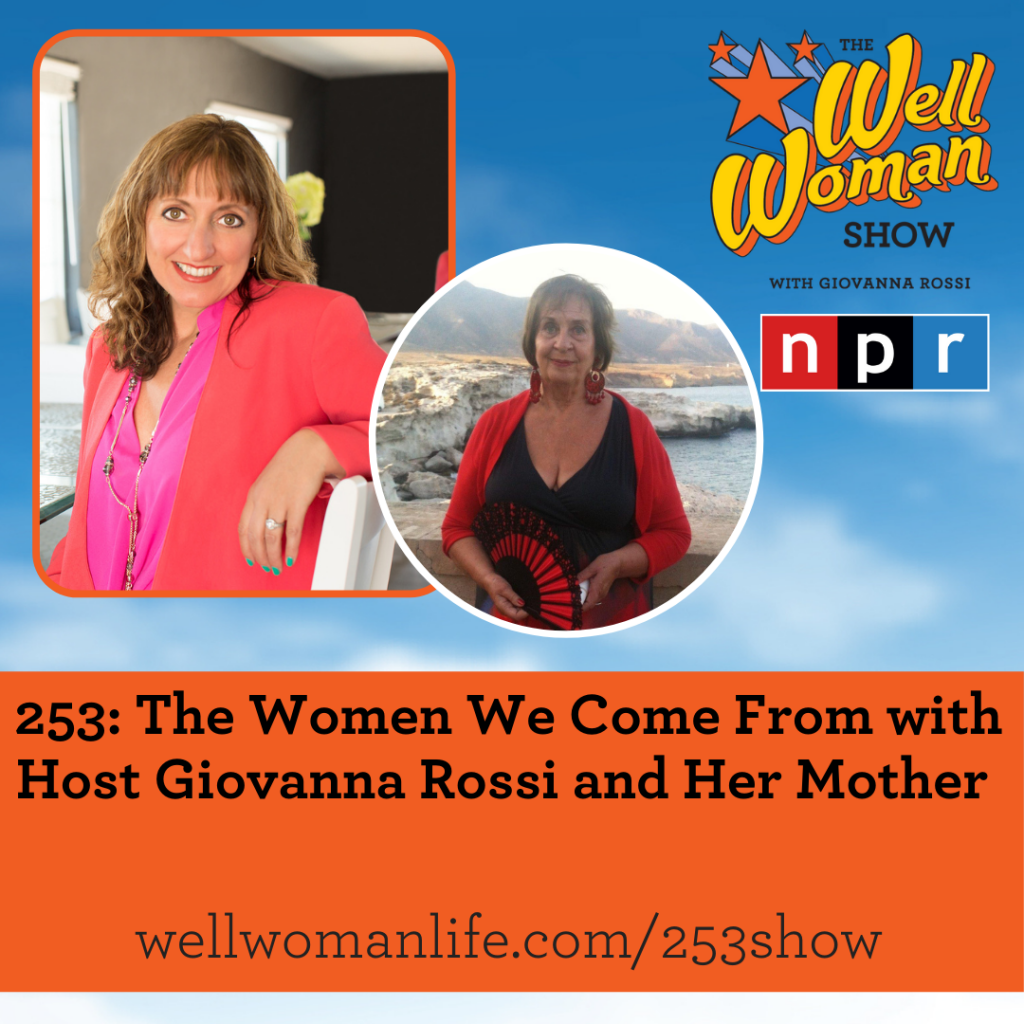 On the Well Woman Show today, I interview my own mom for the final part of our Women We Come From series celebrating moms during the month of May.
My mom, Carol Macfie Lange was born in Scotland and now lives between Andalusia, Spain, Oxford, England and New Mexico. She holds a degree in Theatre Arts from Greer Garson Theatre and a post graduate degree in English from Westminster College, Oxford. She is the author of several books, including a historical fiction trilogy about an Alpujarran village in Franco's Spain. She has two daughters, two step daughters, six grandchildren in Oxfordshire, two in New Mexico, four in Ohio, and one adopted grandson in Spain.
We discuss:
1. How her upbringing impacted her parenting methods.
2. The importance embracing travel and other cultures.
3. The importance of trusting what you're good at without needing external validation.
All the information shared today can be found at the show notes at wellwomanlife.com/253show
The books she's reading are:
Oliver Twist by Charles Dickens
Long Walk to Freedom: The Autobiography of Nelson Mandela by Nelson Mandela
You can find Carol's books on Amazon.
You can also continue the conversation in the Well Woman Life community group at wellwomanlife.com/community
The Well Woman Show is thankful for the support from The Well Woman Academy™ at wellwomanlife.com/academy.