230 Financial Freedom through the Seven Chakras with Leisa Peterson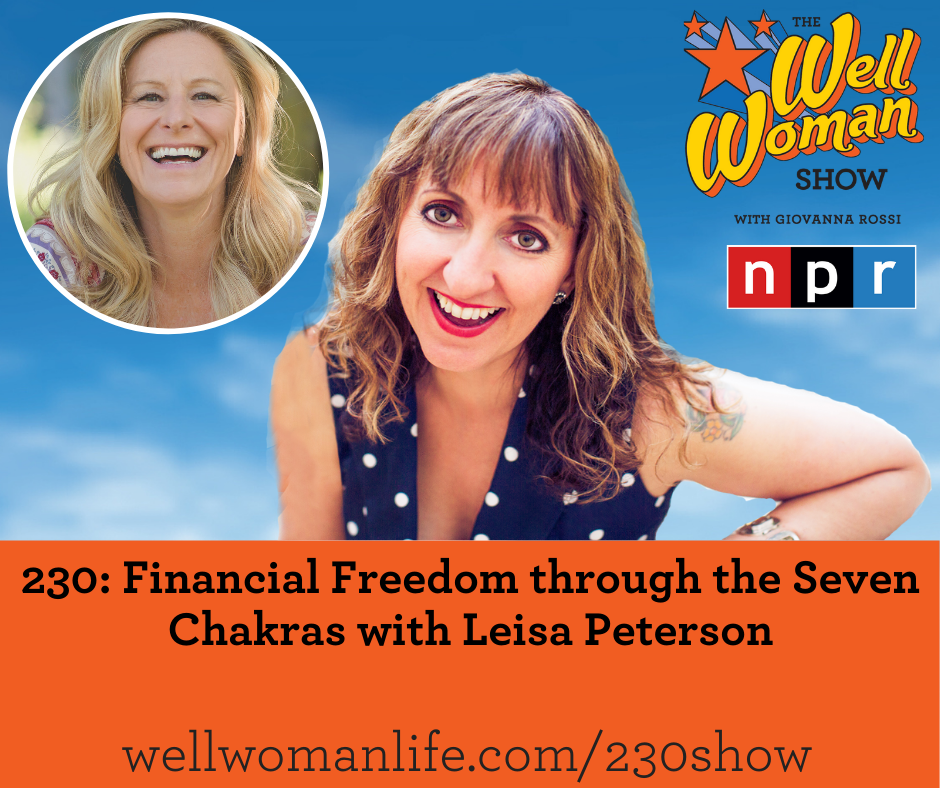 On the show this week I talk with Leisa Peterson, a Sedona-based author, business growth strategist, money expert, mindset coach, and podcaster, all about financial freedom. She is an internationally recognized authority on bridging the gap between financial freedom and human spiritual potential. Leisa draws from biology, neuroscience, philosophy, spiritual teachings, and psychology to help people understand scarcity and prosperity in new ways. She's witnessed thousands of money breakthroughs and financial healings as a result of the process she explores in her book, The Mindful Millionaire.
We discuss:
How you can change your financial future, no matter your past.
How you can use the seven chakras to create financial Freedom.
How the prosperity ladder works.
You can find more info and links at www.wellwomanlife.com/230show
You can also continue the conversation in the Well Woman life community group at wellwomanlife.com/community
Listen to Leisa's previous episode on the Well Woman Show: https://wellwomanlife.com/captivate-podcast/011show/
The book Leisa is reading is The Definitive Book of Human Design by Lynda Bunnell, Director of the International Human Design School, and Ra Uru Hu, Founder of The Human Design System
https://www.ihdschool.com/products/definitive-book
The Well Woman show is thankful for support from the Well Woman Academy and High Desert Yoga at highdesertyoga.com.