227 Women's Invisible Workload with Gemma Hartley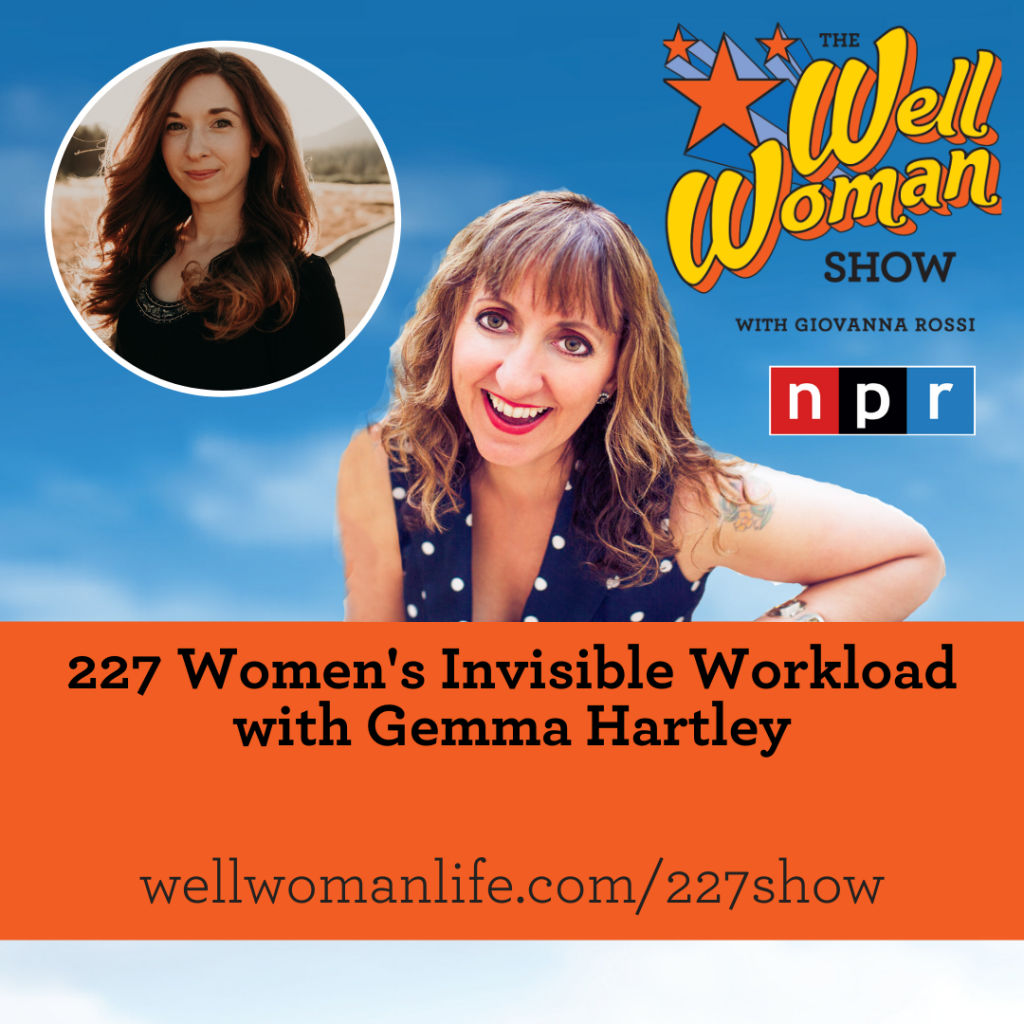 On the Well Woman Show this week, we discuss why women are fed up, according to Gemma Hartley, author and speaker whose book Fed Up: Emotional Labor, Women, and the Way Forward brings much-needed awareness to the invisible work shouldered by women. Her viral Harper's Bazaar article Women Aren't Nags – We're Just Fed Up sparked an international conversation about emotional labor inequality, and was shared and read by millions of readers.
We discuss:
– Woman's workload during the pandemic.
– How we can build a culture of awareness, and bring men into the conversation,
– and finally, why it is so important for us to abandon the need for perfectionism.
All the information shared today can be found at the show notes at wellwomanlife.com/227show
The book Gemma recommended was:
NOBODY WILL TELL YOU THIS BUT ME: A TRUE (AS TOLD TO ME) STORY BY BESS KALB
You can also continue the conversation in the Well Woman Life community group at wellwomanlife.com/facebook.
The Well Woman Show is thankful for the support from The Well Woman Academy™ and High Desert Yoga.com.