223 Just Giovanna: How to Produce Long Lasting Positive Feelings Without Faking It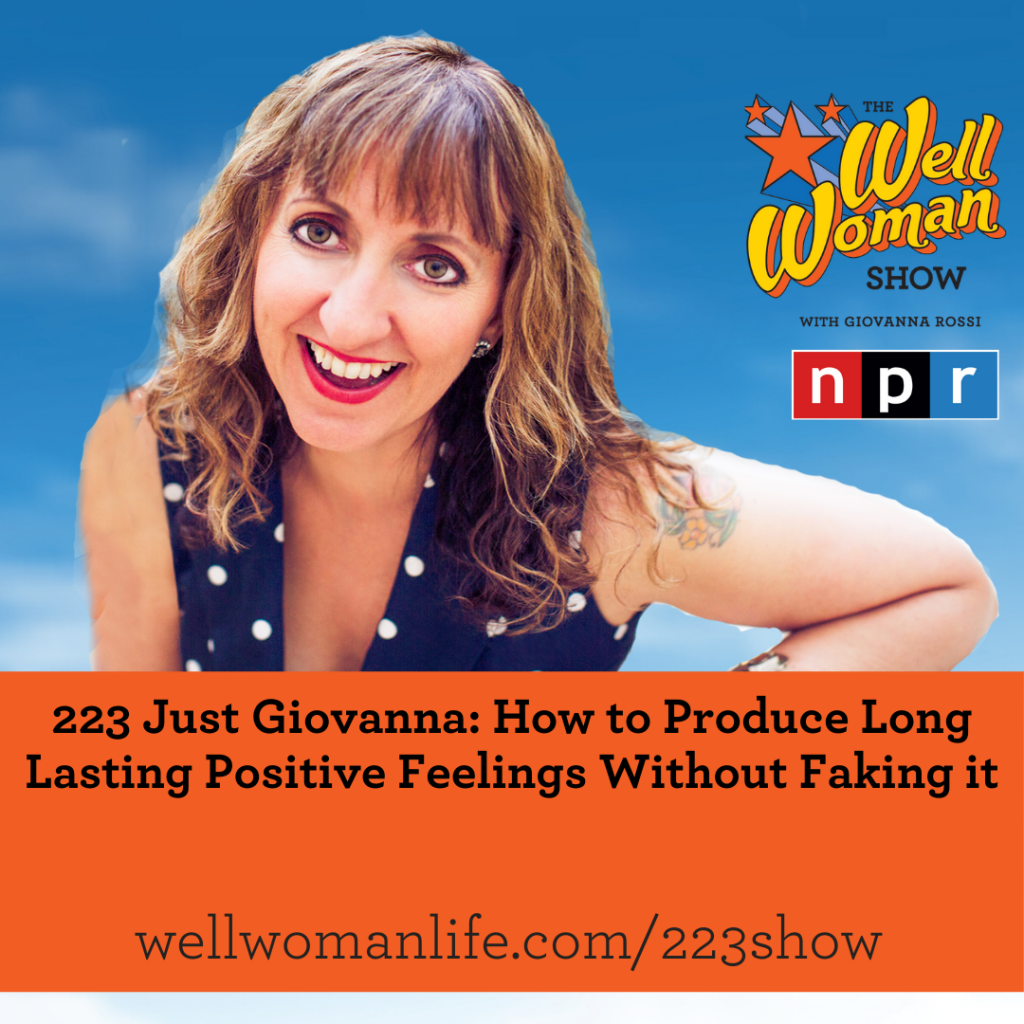 How can you consistently produce positive feelings without faking it or somehow settling for being grateful just because "it could be worse"?
On the show today we'll dive into gratitude through the lens of the Well Woman Framework. I'll talk about how to avoid faking your gratitude and how to consistently produce long-lasting positive feelings that lead to taking action. This is not about conjuring up false gratitude or telling yourself you "should" be grateful for something.
When you identify social, political, or economic inequality that impacts you personally or impacts your community or the world, it's important not to fall prey to the "well, it's much better than it used to be – you should be grateful" narrative.
I'll walk you through the exact activities I use in the Well Woman Academy, giving you a peek into the group coaching program I run for smart women changing the world.
Join The Well Woman Academy™: a monthly group coaching community-based on intersectional feminism, science and mindfulness. http://wellwomanlife.com/academy
You can find notes from today's show at wellwomanlife.com/223show.
You can also continue the conversation in the Well Woman Life community group at wellwomanlife.com/facebook
The Well Woman Show is thankful for the support from The Well Woman Academy™ and High Desert Yoga in Albuquerque.