222 Creating Change with Trish Lopez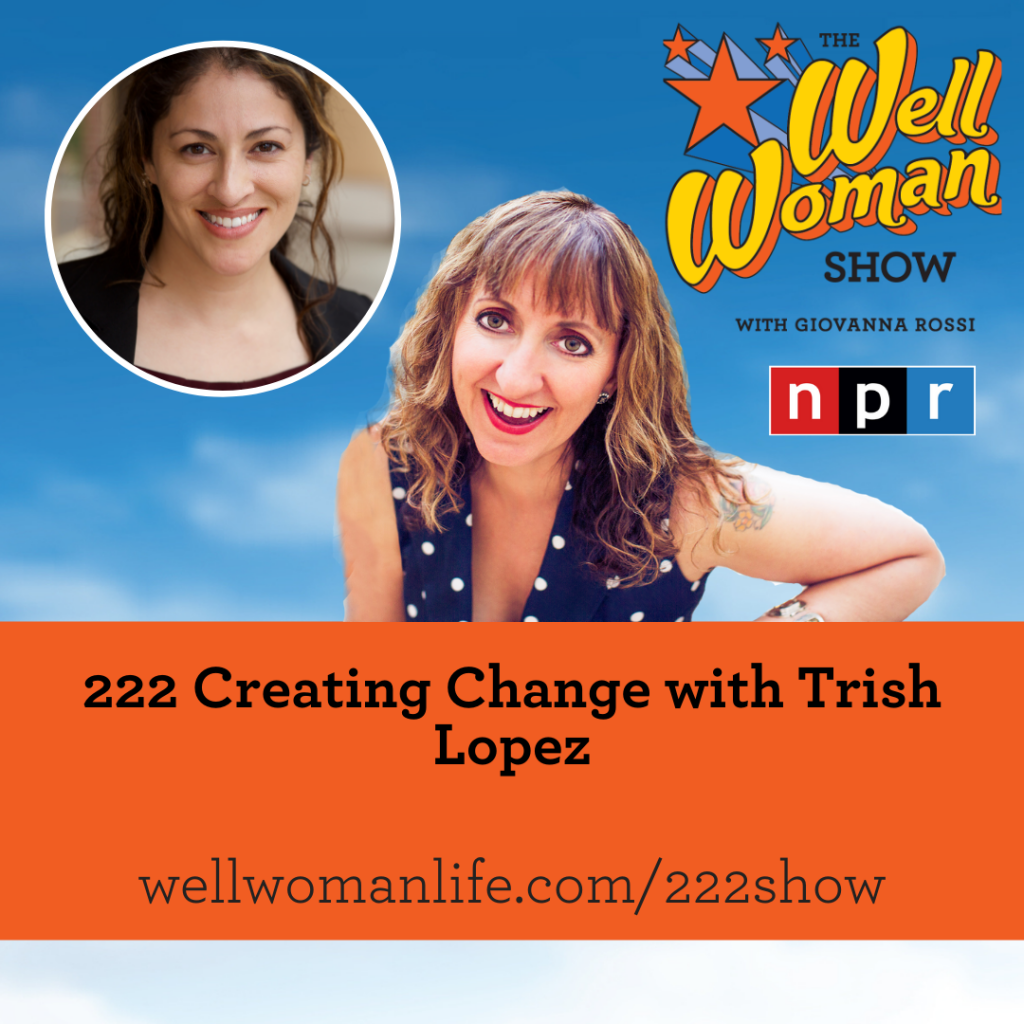 On the Well Woman Show this month, I interview Trish Lopez, founder of Teeniors®, where tech-savvy teens and young adults help senior citizens learn technology through one-on-one, personalized coaching. Lopez has worked professionally with everyone from Hollywood executives to political leaders. After 13 years in the film industry, she returned to Albuquerque as a new mom in 2015 and was inspired to create Teeniors® after seeing her own mom struggle to adapt to the digital world. A graduate of the University of New Mexico and a supporter of numerous social causes, Lopez's primary interest is bringing people together from different worlds to create change in our communities.
today we'll discuss:
– Why women tend to start more socially conscious businesses.
– and Why it's important to show women and young adults that you can change your situation and improve your life.
Teeniors®: https://www.teeniors.com/
Book Recommendation: Untamed by Glennon Doyle – https://bookshop.org/books/untamed-9781984801258/9781984801258
You can find notes from today's show at wellwomanlife.com/222show.
You can also continue the conversation in the Well Woman Life community group at wellwomanlife.com/facebook
The Well Woman Show is thankful for the support from The Well Woman Academy™ and High Desert Yoga in Albuquerque.