218 Radical Self-Care with Babsy Sinandale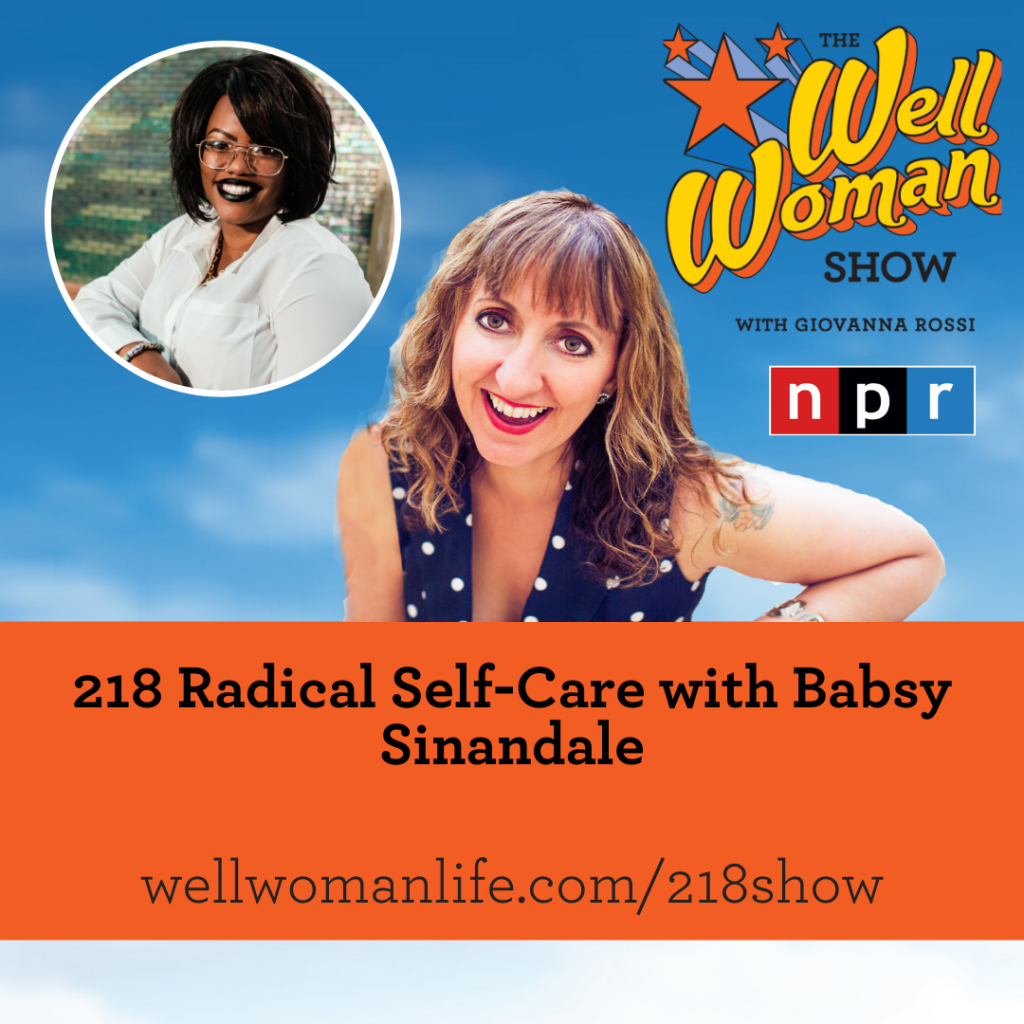 On the Well Woman Show this week, I talk to Babsy Sinandile, a Transformation Coach, Speaker, Wellness Event curator, and the founder of Blak Gold Wellness Lounge, a safe online space curated with Black and Brown millennial folx in mind. Sinandile focuses on identifying and reversing mindset blocks that stem from years of generational trauma, through her signature Undoing Method™. As a self-proclaimed self-care strategist with a background in community health, she helps her people take excellent care of mind, body, and soul through group and 1:1 coaching, educational and healing workshops, as well as inspirational social media content. She is a mother of two amazing girls, loves Salsa dancing and karaoke, and indulges in an expensive hobby as a recording singer/songwriter.
On the show we discuss:
– What Radical Self Care is
– How taking care of ourselves can be a form of resistance
– and the importance of healing the generation trauma in the black and brown communities.
This episode is part of the #podcastersforjustice campaign.
You can find notes from today's show, links to past episodes of the WWS featuring black, indigenous, and women of color as well as a list of resources at wellwomanlife.com/218show.
If you want to find out more about Babsy's Blak Gold Wellness Lounge: https://blakgoldwellness.com/
The books Babsy recommended:
https://bookshop.org/books/multipliers-how-the-best-leaders-make-everyone-smarter-revised-updated/9780062663078
You can also continue the conversation in the Well Woman Life community group at wellwomanlife.com/facebook
The Well Woman Show is thankful for the support from The Well Woman Academy™ and High Desert Yoga in Albuquerque.