209 Including Diverse Voices at the Policy Table with Adriann Barboa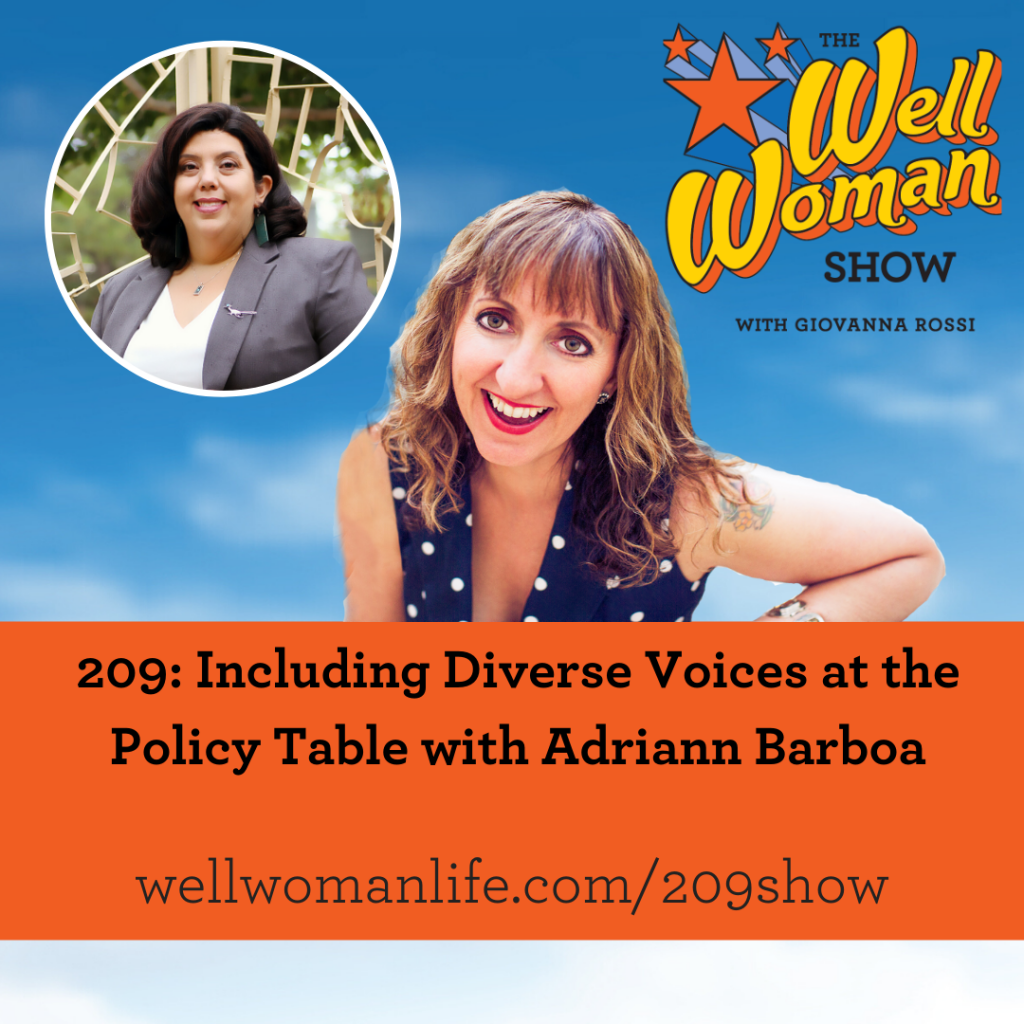 On the Well Woman Show this month, I talk to Commissioner elect Adriann Barboa, in Bernalillo County's District 3. Adriann currently serves as the Policy Director at Forward Together, where she works with families and communities across the state of New Mexico to bring about a culture shift and policies centered on the lived experiences of everyday New Mexicans. Adriann is a connector, an organizer, a trainer, and loves to spend her time with families and communities working together toward building the world we all want to live in. Adriann brings 20 plus years' experience in the direct service and social justice sectors, working primarily on issues of gender, reproductive, anti-violence, education, and criminal justice in Indigenous and communities of color.
We discuss
-How Adriann hopes to bring diverse stakeholders to the table
– Working across party lines, and connecting people
– Why it's important for women to work together for change.
You can find all the past episodes of the WWS featuring black, indigenous and women of color at wellwomanlife.com/womenofcolor.
Also, there is a list of resources at wellwomanlife.com/anti-racism.
All the information shared today can be found at the show notes at wellwomanlife.com/209show.
The books that Adriann recommended were:
https://www.amazon.com/Invisible-No-More-Violence-Against/dp/0807088986
https://www.amazon.com/Paula-Memoir-front-cover-image/dp/0061564907/
You can also continue the conversation in the Well Woman Life community group at wellwomanlife.com/facebook
The Well Woman Show is thankful for the support from Natural Awakenings Magazine in New Mexico and High Desert Yoga in Albuquerque.