207 Just Giovanna: Get Your Needs Met Now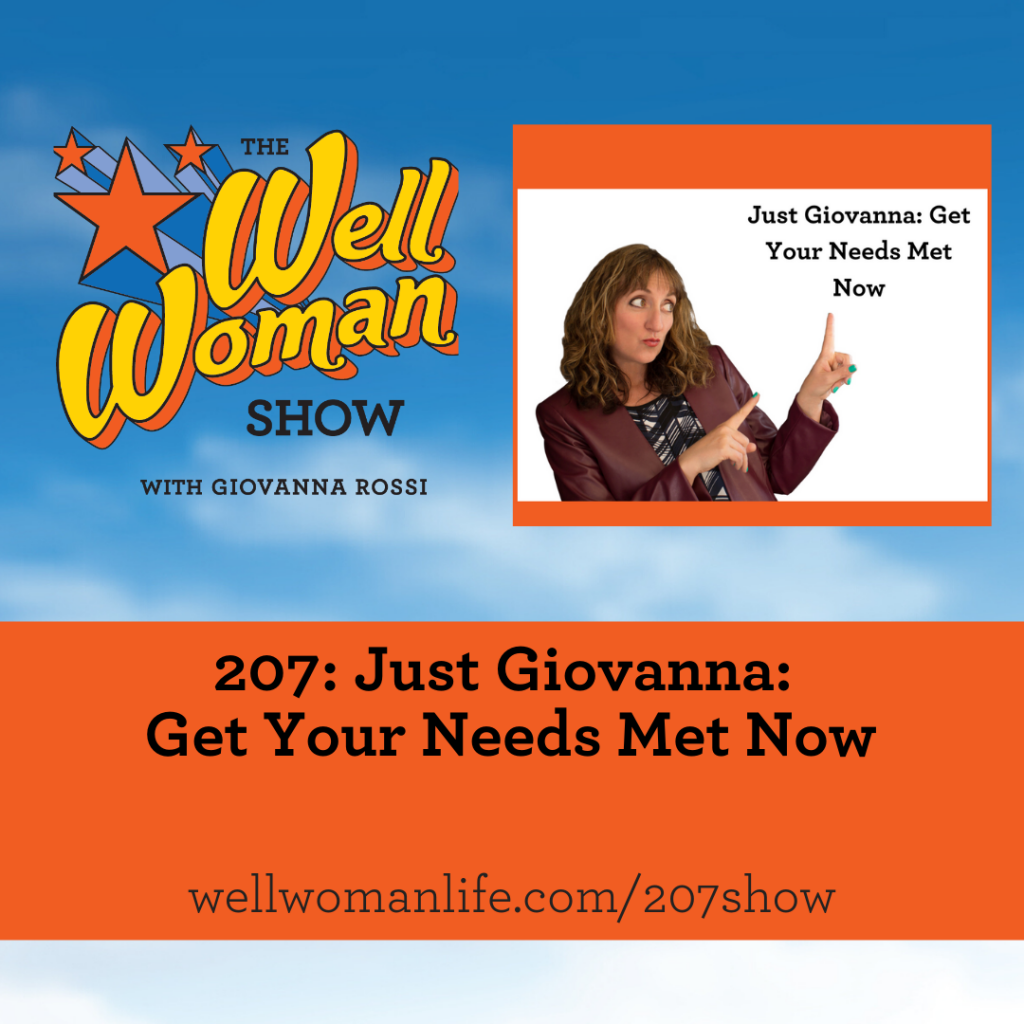 On the Well Woman Show this week, we are discussing the importance of getting our needs met. As women, getting our needs met has been something society has taught us is secondary. First and foremost we should be concerned with nurturing others, whether that's raising children, taking care of parents, or just simply playing the nurturer role at work, in the community, or with friends. Second, we should be concerned with how we look, being sure to be pleasing to others, particularly men. If we are women AND carry other identities based on race, ability, or sexual orientation then the requirement that we put our needs on the back burner multiplies. So it's not surprising that so many of us have ongoing unmet needs, which show up as thoughts and feelings, which ultimately guide our actions in life.
On the show this week, we'll talk about:
Create awareness around your needs
Intuitively reveal the steps for you to take to get your needs met
Create a strategy or action plan
Integrate the plan with your life as it is
All the information shared today can be found at the show notes at wellwomanlife.com/207show
You can find the Need Inventory at https://www.cnvc.org/training/resource/needs-inventory
You can find the Feelings Inventory at https://www.cnvc.org/training/resource/feelings-inventory
You can also continue the conversation in the Well Woman Life community group at wellwomanlife.com/facebook
Sign up for The Well Woman Academy™: http://wellwomanlife.com/academy
The Well Woman Show is thankful for the support from Natural Awakenings Magazine in New Mexico and High Desert Yoga in Albuquerque.