205: Turning Anxiety into Happiness with Dr. Laurie Santos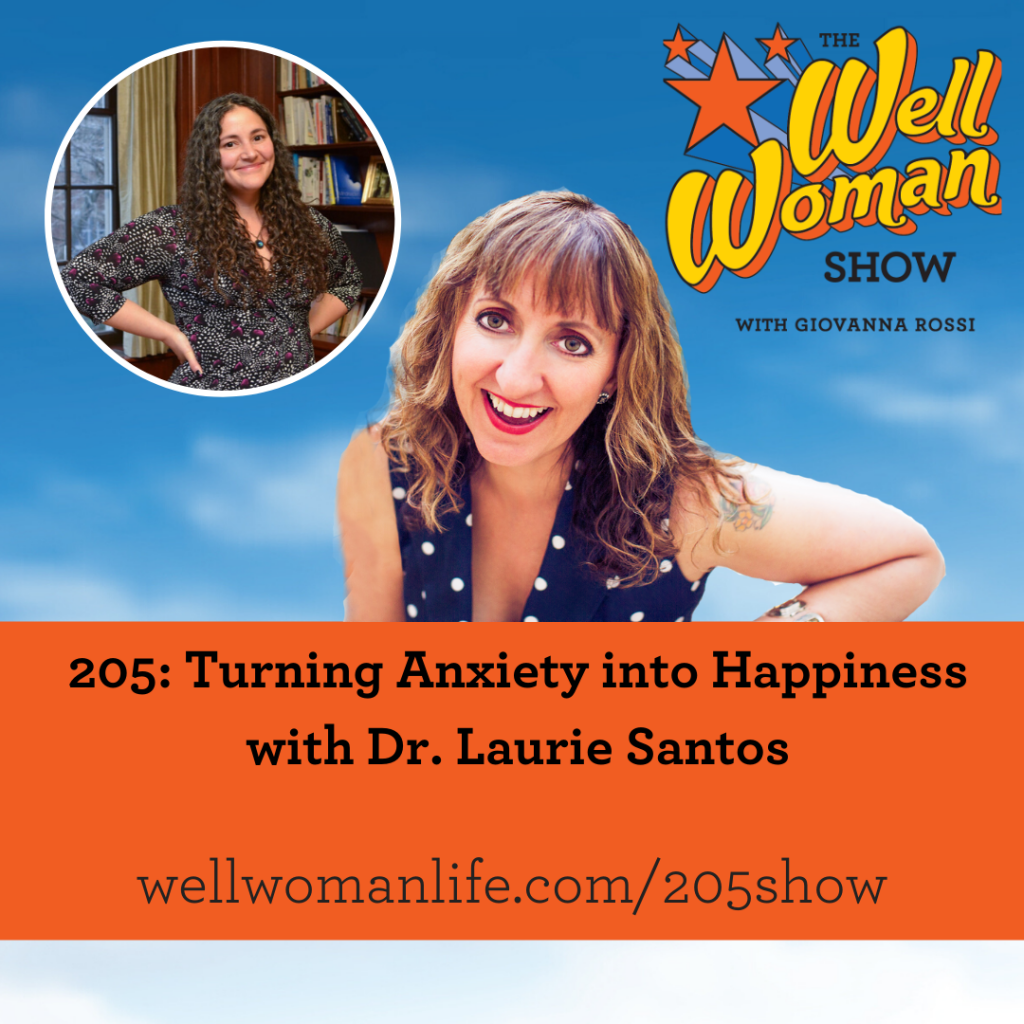 On the Well Woman Show this week, I talk Laurie Santos, a Professor of Psychology and the Head of Silliman College at Yale University, as well as the host of the critically acclaimed podcast The Happiness Lab. After observing a disturbing level of unhappiness and anxiety among her students, she began teaching a course entitled "Psychology and the Good Life," which quickly became the most popular course in Yale's history and has also reached almost two million people from all over the world through an online version. Although she's now best known as a "happiness expert," Santos's research explores the much broader question of "What makes the human mind unique?" and often includes comparing the cognitive capacities of non-human animals to humans.
On the show we talk about:
– How Happiness is something we can all work on
– What actionable strategies you can take to be happier now
-Why it's harder for women than men to make time for happiness
All the information shared today can be found at the show notes at wellwomanlife.com/205show
You can find the Anti-Racism Resources I mentioned at https://www.wellwomanlife.com/anti-racism
The Well Woman Show has featured many Women of Color on the show, you can find the complete list at https://wellwomanlife.com/WomenOfColorGuests
The books Dr. Santos mentions were:
https://www.christianpicciolini.com/breaking-hate-book
https://wwnorton.com/books/the-stoic-challenge
You can also continue the conversation in the Well Woman Life community group at wellwomanlife.com/facebook
The Well Woman Show is thankful for the support from Natural Awakenings Magazine in New Mexico and High Desert Yoga in Albuquerque.