204 Just Giovanna: These Three Things Support Your Leadership & Success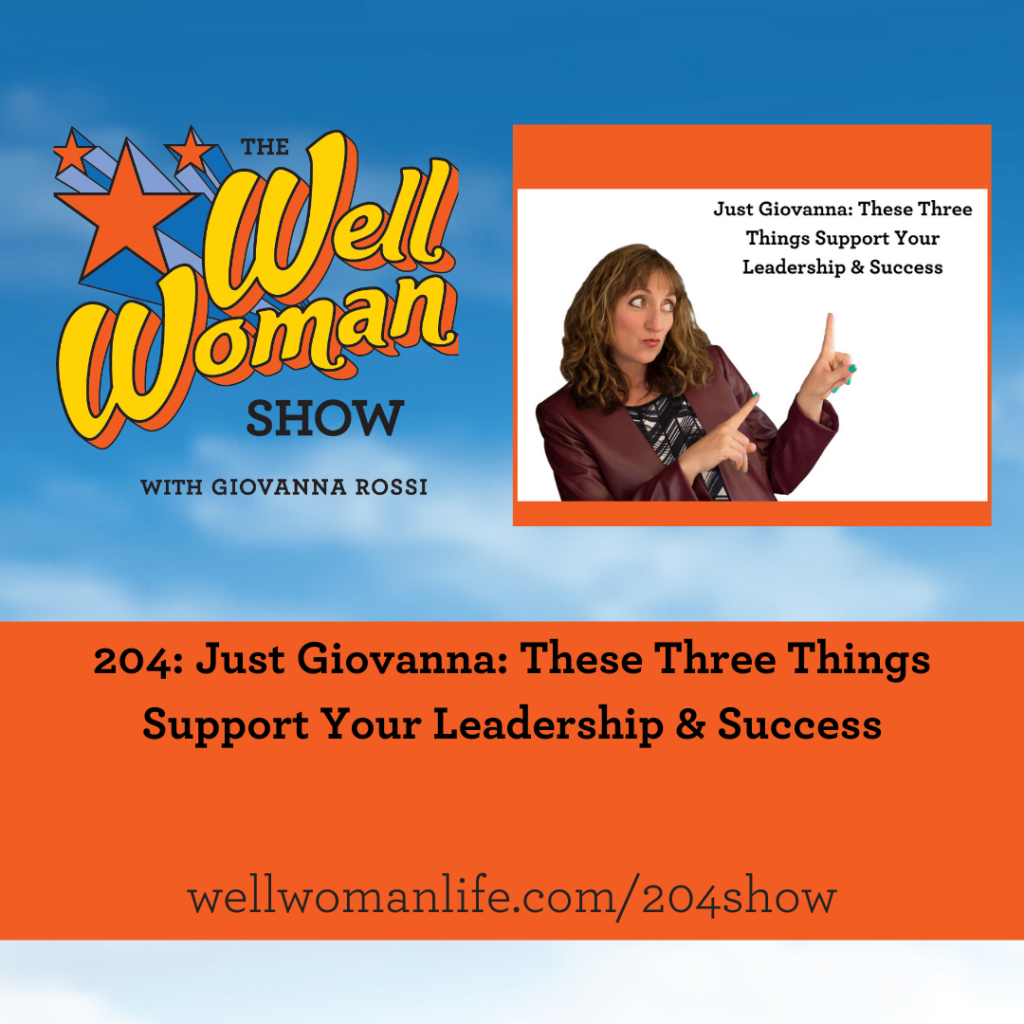 On the Well Woman Show this week, Giovanna discusses the three things that Well Woman Show guests have in common. The guests are often successful female leaders, making a major change in their own communities and the world as a whole, so today we're discussing those 3 things so you can begin to implement them in your life.
All the information shared today can be found at the show notes at wellwomanlife.com/204show
You can also continue the conversation in the Well Woman Life community group at wellwomanlife.com/facebook
Sign up for The Well Woman Academy™: http://wellwomanlife.com/academy
The Well Woman Show is thankful for the support from Natural Awakenings Magazine in New Mexico and High Desert Yoga in Albuquerque.