200: GenX Women's Anxiety with Ada Calhoun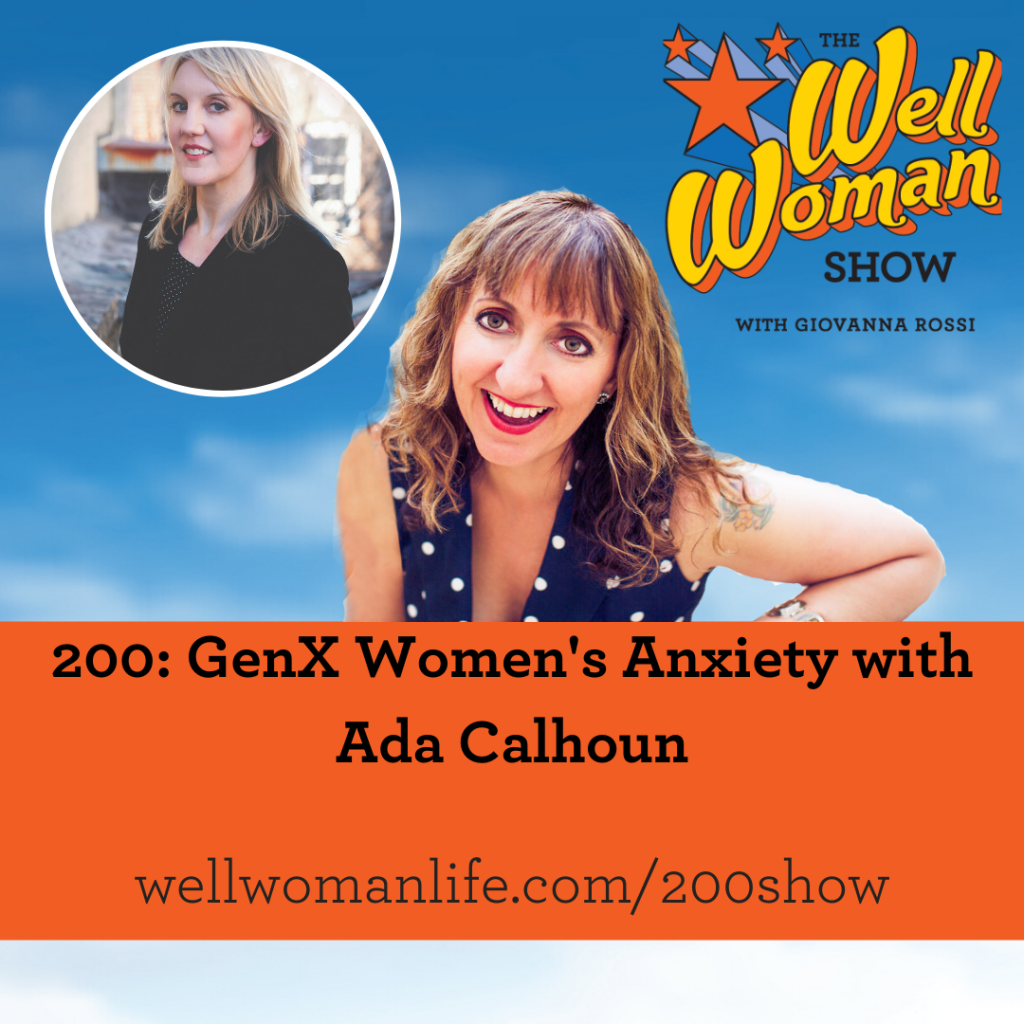 On the Well Woman Show this week, I talk to Ada Calhoun whose new book, Why We Can't Sleep, Women's New Midlife Crisis really digs into Generation X women and our particular set of challenges. She is also the author of the memoir Wedding Toasts I'll Never Give, named one of the top ten memoirs of 2017 by W magazine; and she writes for The New York, and The New Republic.
Gen X women are born 1965-1980 and are likely raising small children in their 40s or dealing with infertility issues, we are caring for aging relatives and they are trying to create a better life for their kids than they had.
On the show this month, we talk about:
– How gen x women were told we could do anything but didn't actually have the resources
– Why the current generation of women facing midlife have such strong anxiety
and
-Why society perpetuates the idea that all women need to do to get ahead is to try harder.
If this is all sounding familiar or you have women in your life for whom this is a reality, head over to – wellwomanlife.com/quiz – to answer two questions that will help you identify your challenges and solutions.
All the information shared today can be found at the show notes at wellwomanlife.com/200show
The Well Woman Show is thankful for the support from Natural Awakenings Magazine in New Mexico and High Desert Yoga in Albuquerque.
You can also continue the conversation in the Well Woman Life community group at wellwomanlife.com/facebook