192: Just Giovanna: How to Free Up Time to Tackle Your Goals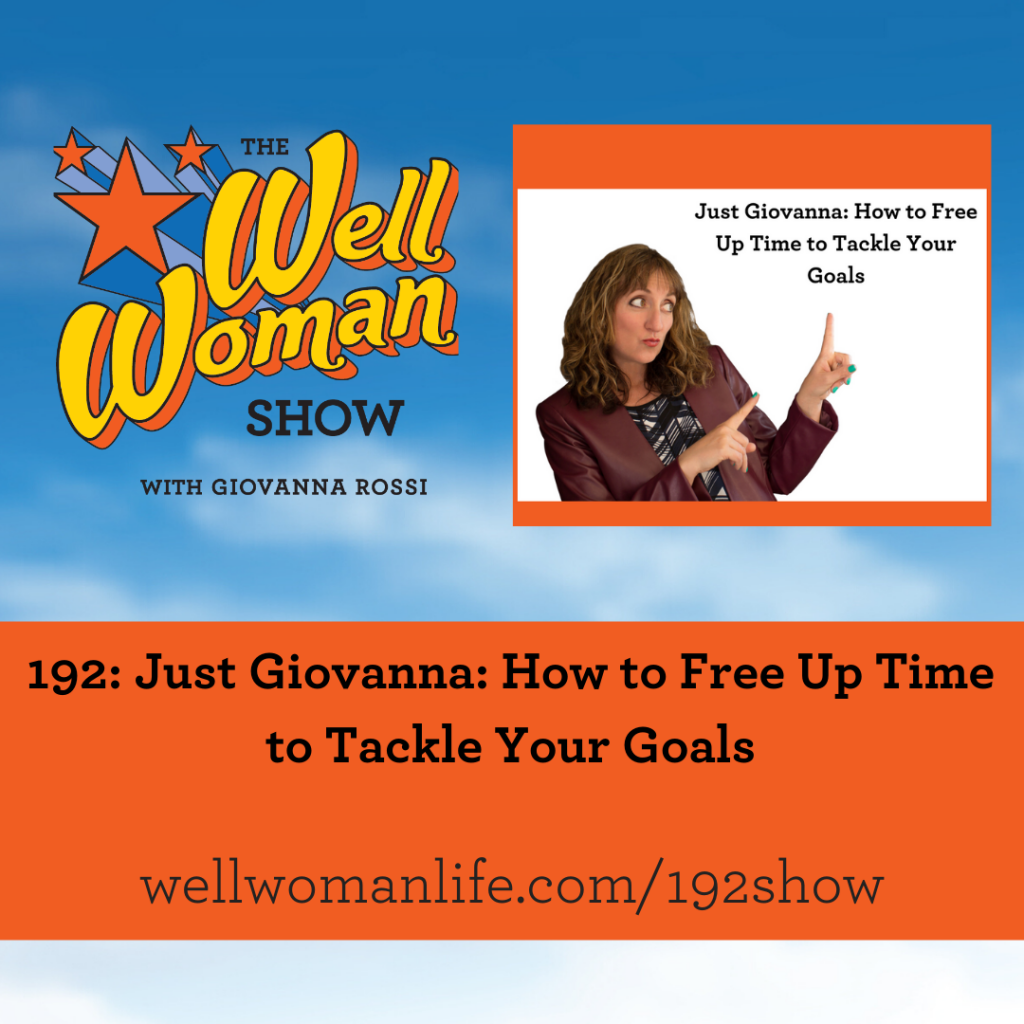 Hello Well Women!
Today is a Just Giovanna where we break down 4 different steps to help you free up time to tackle your goals.
All the information shared today can be found at the show notes at wellwomanlife.com/192show
You can also continue the conversation in the Well Woman Life community group at wellwomanlife.com/facebook
The Well Woman Show is thankful for the support from Natural Awakenings Magazine in New Mexico and High Desert Yoga in Albuquerque.