187 Work in Your Genius and Delegate the Rest with Anna Vocino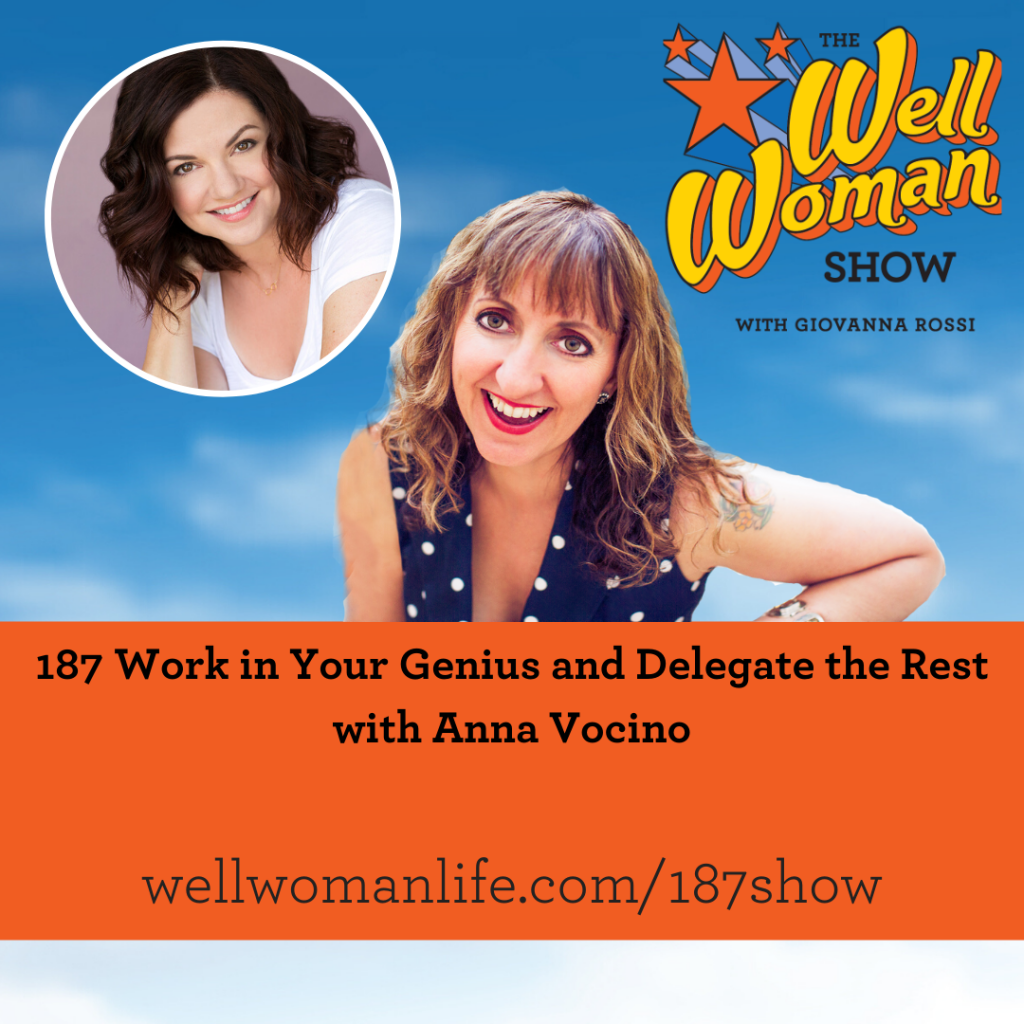 Hello gorgeous Well Women, on the show this week I talk to Anna Vocino is a voice over talent and standup comic who also happens to be a Celiac who writes cookbooks and co-hosts the "Fitness Confidential" podcast with Vinnie Tortorich.
On the show you'll learn:
– How doing many things can be a part of your brand.
– Why delegating is so important for busy women.
-.Steps you can take to avoid burnout.
If you'd like to check out the book she recommended, you can do that:
Why We Sleep by Matthew Walker https://www.amazon.com/dp/B06ZZ1YGJ5/
All the information shared today can be found at the show notes at wellwomanlife.com/187show
You can also continue the conversation in the Well Woman Life community group at wellwomanlife.com/facebook
The Well Woman Show is thankful for the support from Natural Awakenings Magazine in New Mexico and High Desert Yoga in Albuquerque.