186 Just Giovanna: The Only Resolution You Need This Year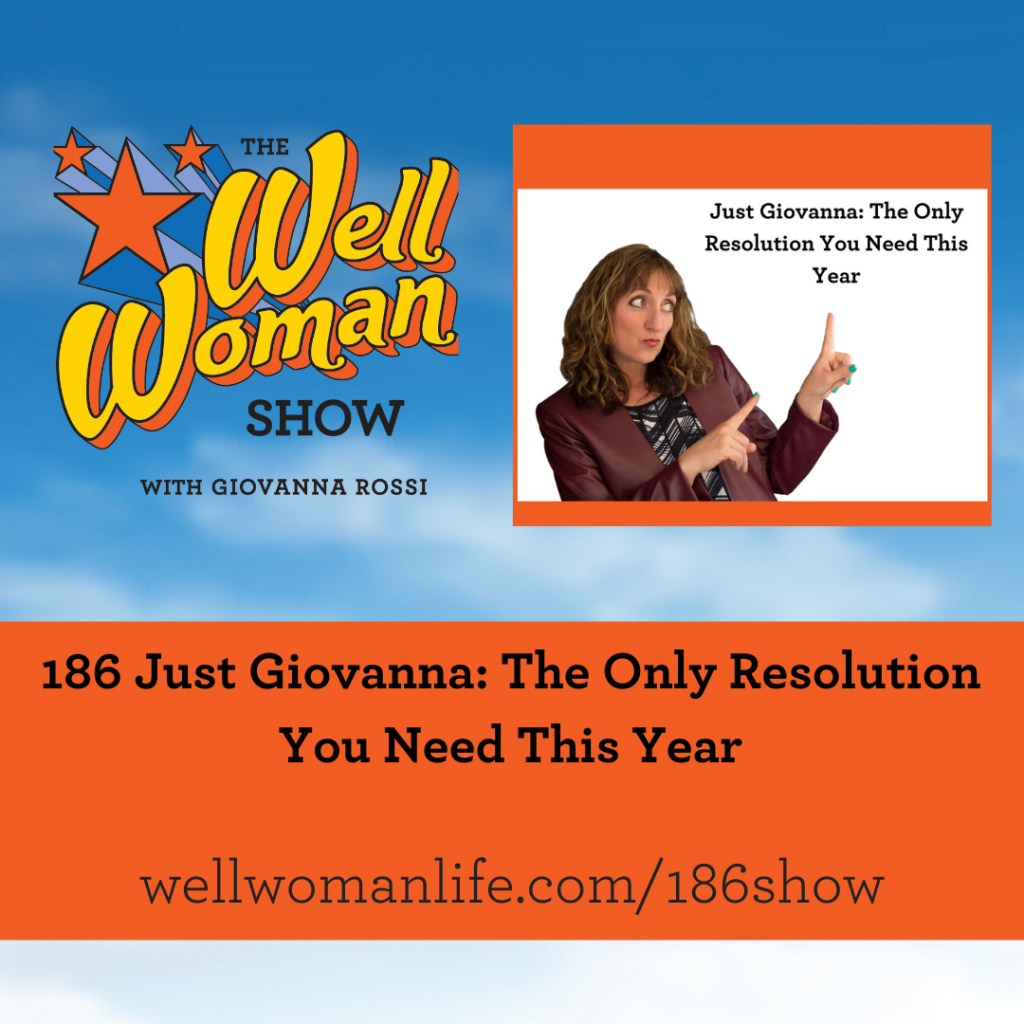 Hello & Happy New Year Gorgeous Well Women!
On the show this week we'll cover three ways to get started with the ONLY resolution you need this year, that don't require gym memberships, diet plans or anything else you have to buy. We are going to discuss how to:
1. Reflect and Release
2. Build Your Power
3. Be Seen and Heard
All the information shared today can be found at the show notes at wellwomanlife.com/186show
You can also continue the conversation in the Well Woman Life community group at wellwomanlife.com/facebook
The Well Woman Show is thankful for support from Natural Awakenings Magazine in New Mexico and High Desert Yoga in Albuquerque.