184 Seven Steps to Heal Depression and Tune in to Your Intuition with Kathleen DesMaisons, PhD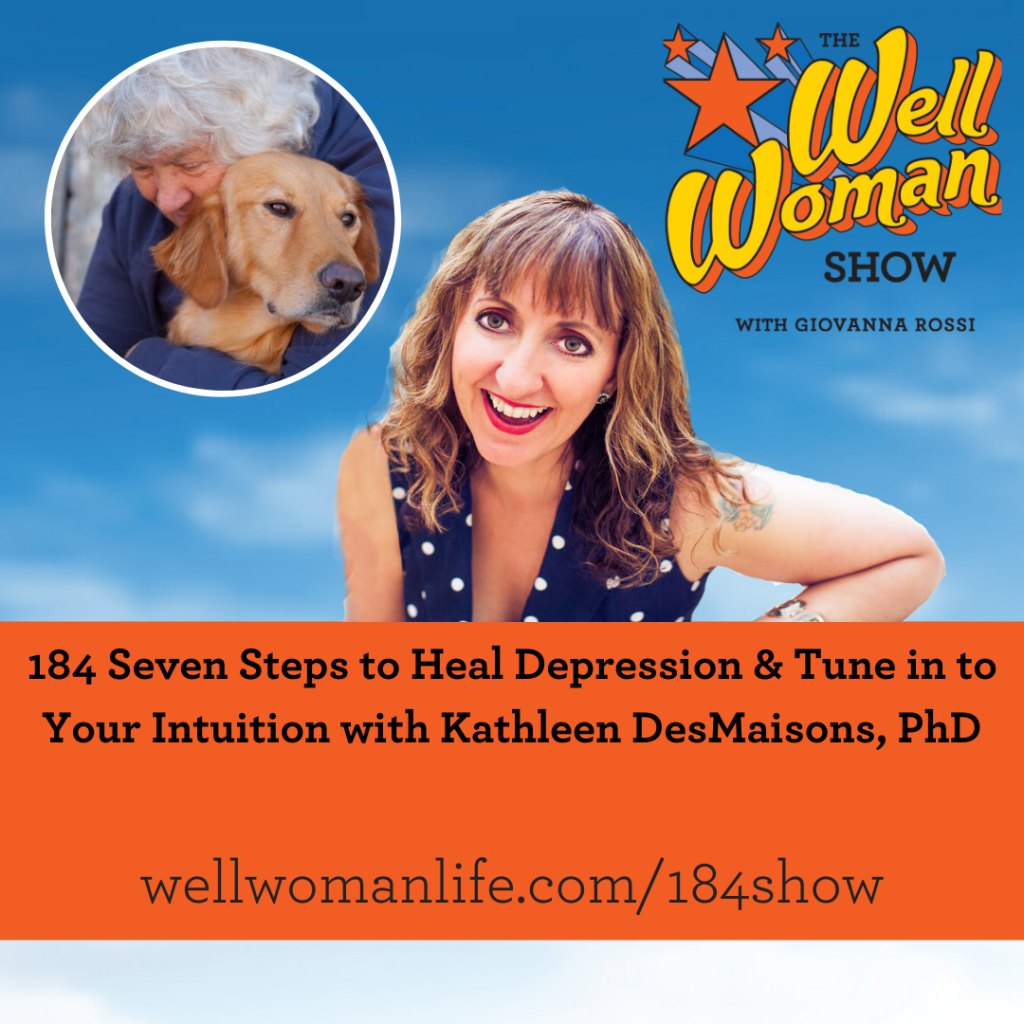 Hello gorgeous Well Women, on the show this week, I talk to Kathleen DesMaisons, who coined the term "sugar sensitivity" and is the world's leading expert on sugar addiction. Her bestselling book, Potatoes Not Prozac, continues to demystify very complex processes and she has more than thirty years of experience working in public health, nutrition, and addiction. She lives in Albuquerque, New Mexico and is the President of Golden Retriever Rescue of New Mexico.
On the show you'll learn:
– How what you eat impacts your intuition.
– The seven steps to healing depression and break sugar addiction.
– How imposter syndrome is actually a biochemical issue.
All the information shared today can be found at the show notes at wellwomanlife.com/184show
You can also continue the conversation in the Well Woman Life community group at wellwomanlife.com/facebook
The Well Woman Show is thankful for the support from Natural Awakenings Magazine in New Mexico and High Desert Yoga in Albuquerque.