181 Authentic Leadership with Dr. Erica Barreiro Volkers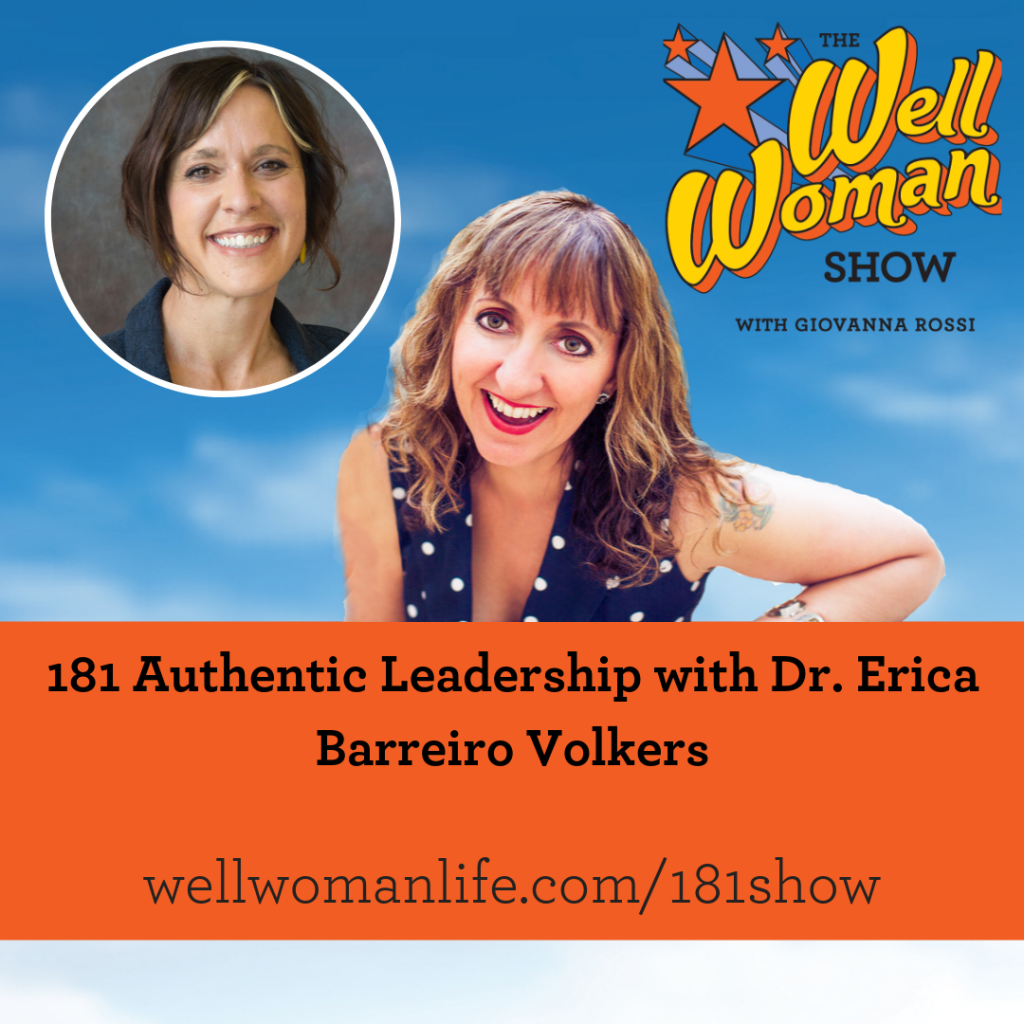 On the show this month, I talk to Dr. Erica Barreiro Volkers who has served as the Dean for the School of Communication, Humanities & Social Sciences at CNM for the past 7 years. Erica is currently engaged at CNM in a one-year fellowship researching, ideating, and facilitating a dialog to reimagine higher education in ways that will better prepare our citizenry for the future of work and life in the age of the 4th industrial revolution.
On the show you'll learn:
– How Erica uses authentic leadership to improve her workplace
– How to keep college, and college faculty relevant in our society
– and how leadership is an ongoing journey.
All the information shared today can be found at the show notes at wellwomanlife.com/181show
The books mentioned by Erica and Giovanna:
You can also continue the conversation in the Well Woman Life community group at wellwomanlife.com/facebook
The Well Woman Show is thankful for support from Natural Awakenings Magazine in New Mexico and High Desert Yoga in Albuquerque.
The post 181 Authentic Leadership with Dr. Erica Barreiro Volkers appeared first on Well Woman Life.