166 Sexual Wellness with Gina Gutierrez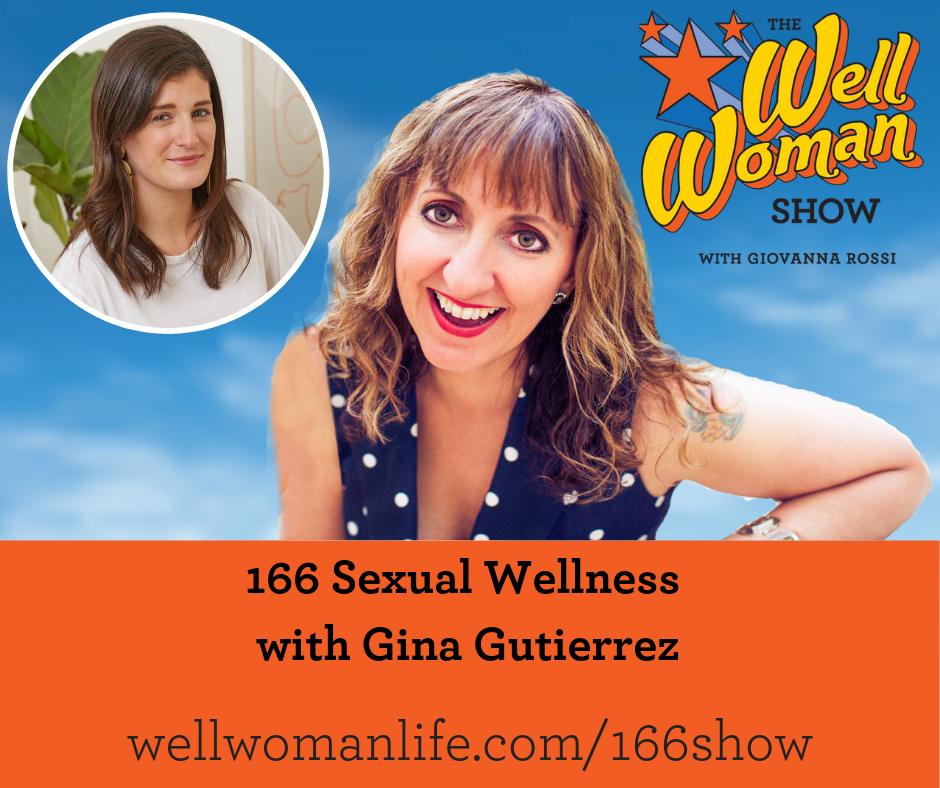 On the show today, we'll dive into the topic of sexual health and wellness with Gina Gutierrez.
As co-founder and CEO of Dipsea, the first audio platform for sexual wellness, Gina is an empathy-driven entrepreneur focused on helping women feel sexually, mentally, and emotionally empowered through audio storytelling. Dipsea's stories help women tap into their sexuality on their own terms, unlock confidence, and develop a more holistic sense of well-being.
We'll talk about:
Why Sexual Wellness is Crucial for Your Mental Health
Why Self-Pleasure Should Be Part of Your Exercise Regimen
How New SexTech Can Help Couples Stay On the Same Page
You can find all the info and links mentioned today at www.wellwomanlife.com/166show
Don't forget, you can join us for Six Weeks to Be Seen and Be Heard:  A six-week feminist and mindfulness-based program to get you results in income, intimacy and impact starting June 19th. To find out more, visit us at wellwomanlife.com/beseenbeheard
You can also continue the conversation in the Well Woman Life community group at wellwomanlife.com/facebook
Be sure to check out the Well Woman Life™ Jumpstart if you're ready to create more income, impact or intimacy in your life!