164 Learn to Human Better with Lauren Zander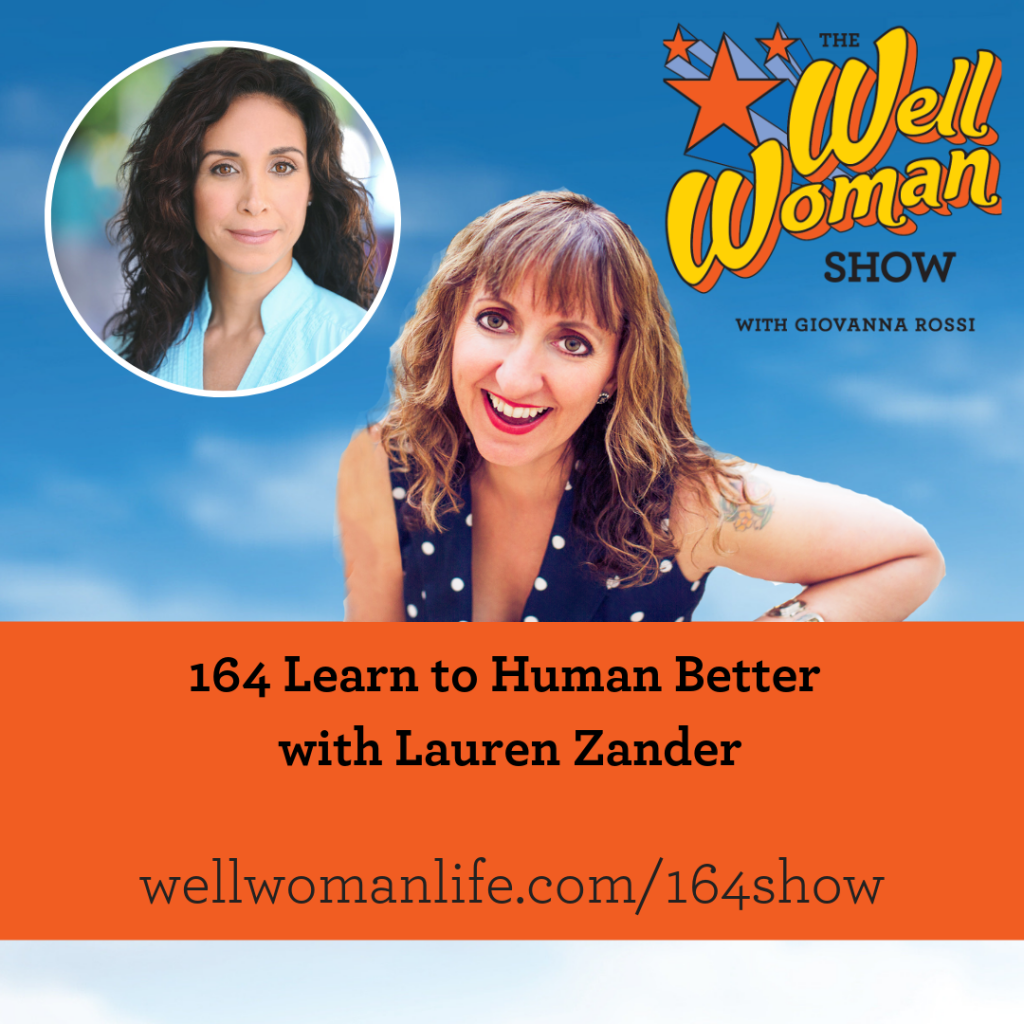 How well do you know the Inner You? On the show today, we'll dive into the topic of knowing the Inner you, a coaching program developed by today's guest, Lauren Zander.
Lauren Zander is a life coach, university lecturer, public speaker, and the Co-Founder and Chairwoman of Handel Group®, an international coaching company based in New York City. She is the author of Maybe Its You: Cut the Crap, Face Your Fears, Love Your Life (Published by Hachette Book Group, April 2017) and has spent over 20 years coaching thousands of private and corporate clients from around the world. She recently released Inner you, an online coaching program, to help people human better.
We'll talk about:
How Lauren is helping women "human" better with the Inner You online course.
How to hack your self-talk and mindset to stop failing yourself.
Why keeping a promise to yourself is critical to changing your life.
You can find all the info and links mentioned today at www.wellwomanlife.com/164show
Sign up for InnerU now with your WELLWOMAN75 coupon and get $75 OFF!
Receive lifetime access to Inner.U with your subscription which includes: 12 audio coaching sessions from Lauren Zander, 1 free private coaching session with an HG coach, 14 homework assignments, and the interactive Promise Tracker to accelerate your accountability and track your promises and consequences.
Get Started at: http://bit.ly/WELLWOMANIU
You can also check out my first episode with Lauren at https://wellwomanlife.com/136show/
Join us for more conversation in the Well Woman Life community group at wellwomanlife.com/facebook
Be sure to check out the Well Woman Life™ Jumpstart if you're ready to create more income, impact or intimacy in your life!