141 Finding Your Voice in Your Own Family and Community with Amy Whitfield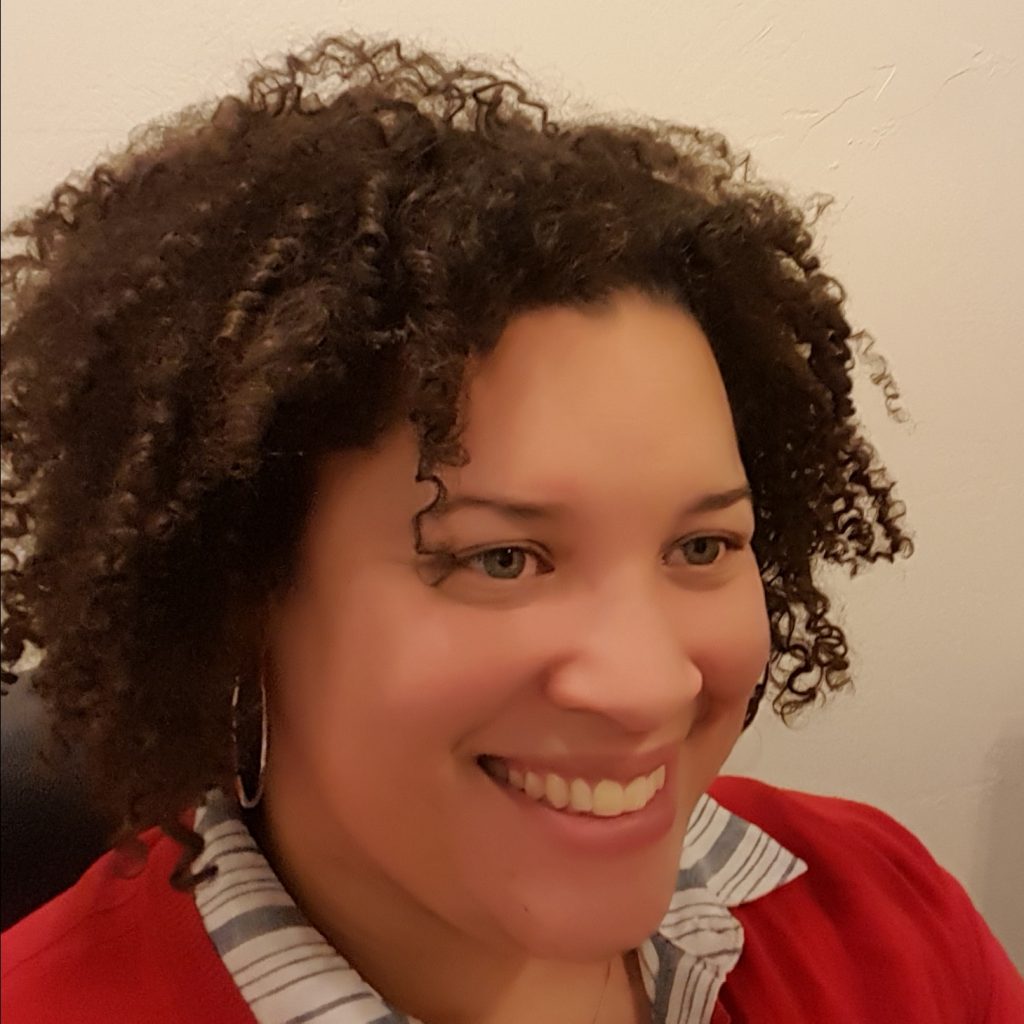 On the show today, I interview Amy Whitfield, Executive Director of the Domestic Violence Resource Center (DVRC, Inc.) and we talk about:
gender equality
power/control
sexual harrassment/metoo movement
toxic masculinity
Amy joined the DVRC, Inc. team in August 2017 and has been excited to come back to work in anti-violence. Amy's career over the past 19 years in various non-profit fields has always given her the opportunity to be an advocate for women and communities of color fighting for equity. Amy graduated with her Masters in Social Work from the University of Maine and has since worked in numerous fields including: anti-sexual violence, substance abuse treatment, teen pregnancy and parenting, leadership mentoring, community organizing and non-profit program development.
Books Amy is reading:
The Tao of Leadership
Radical Acceptance
The United State of Women Summit is convening communities across the country and equipping women with the tools they need to keep fighting for gender equity. And we're coming to New Mexico next! Join us at the Galvanize Program in Albuquerque on December 1st for a day of connecting with local allies, learning about the work being done in New Mexico and across the country, and training breakouts based on how you want to make an impact, including: Advocacy and Organizing, Leadership, and Entrepreneurship.
The day begins with a high-energy mainstage session where participants will hear from local and national leaders and includes and attendees will be able to network with organizations and individuals making an impact in different areas of gender equality.
Giovanna's Post-election Tips:
What can you do post-election to stay involved, make an impact and create change?
ACCEPT where we are, and decide to work with what we've got.
ACCOUNTABILITY Hold new elected officials accountable – Hold your newly elected officials accountable – they will be moving into transitioning into their new office in Nov/Dec. Make sure they hear from you as they are making their plans for appointments and hiring. Some transition teams rely on experts to guide the planning for taking office.
VISIBLE Be visible, be heard and take up space. If you helped a candidate and she won, ask her to appoint you to a policy committee or task force. Look at a new or unlikely committee to join – bring your unique viewpoint to a topic you wouldn't normally weigh in on.
VOLUNTEER Find an organization that is leading the change you want to see on a particular topic and join them. Is it animal rights? Domestic violence and sexual harassment? The environment or issues related to small business? Serve as a volunteer, on a committee or on the board.
INVITE Bring others along with you – is there an inauguration celebration you 've been invited to? Ask other women to go with you. Expose them to what you now have access to.
INTEGRATE How do I do all this you ask? I know it's a lot. If you think about integrating your voice, your presence, on the topics you care about, you can create a committee at work, you can volunteer with your kids as a family activity – it doesn't have to always be separate, another thing to do on the list. Think of integration and it will be smoother and more fun!
——————————–
December 1, 2018 United State of Women Event in New Mexico:
The United State of Women (USOW) is a national organization who sees the need for a different America where all women thrive — and wants to work collectively to achieve it. USOW seeks to amplify the work of organizations and individuals at the forefront of the fight for women's equality by providing tools, access, and connections to help women further step into their power and break down barriers.
After the first United State of Women National Summit in 2016, participants made it clear they wanted to keep learning and connecting, and they wanted to do it in their own local communities. The Galvanize Program brings women and girls together to tackle our toughest challenges, together. And we're coming to New Mexico next on December 1st! This year, we're arming women with the tools and resources they need to keep organizing and fighting for gender equity, whether that's through elected office, entrepreneurship, grassroots organizing, and everything in between. Attendees will receive in-depth and skills-based training developed by local and national partner organizations. Training tracks include:
Activism and Organizing in New Mexico

Entrepreneurship powered by BRAVA Investments

Leadership powered by Courtney A. Seard
Attendees will leave with the tools and knowledge to activate and mobilize locally and nationally and will hear from leaders in their communities who are working to increase gender equity in New Mexico and around the country, showing how women and girls can plug into action right away.
USOW has hosted previous Galvanize regional events in Chicago, IL, Columbus, OH, and Atlanta, GA in 2017 and Miami, FL in 2018 with additional events are slated later in the year including in Philadelphia, PA, as part of the United State of Women's nationwide mobilization to spur women into action in our local communities. For additional details about the Galvanize New Mexico, including registration details, visit the Eventbrite page. MEDIA REGISTRATION: The plenary sessions of the Galvanize New Mexico in Albuquerque will be open to the press, and media interested in attending should email press@civicnation.org with the subject line "New Mexico – RSVP" to request credentials. Media registration will be confirmed in the coming weeks. THE UNITED STATE OF WOMEN: The United State of Women (USOW) is a national organization for any woman who sees that we need a different America for all women to survive and thrive — and wants to work collectively to achieve it. Launched in 2016 with a Summit co-hosted with the Obama Administration's White House Council on Women and Girls, the United State of Women has hosted multiple regional convenings across the country and recently organized the second United State of Women Summit, bringing together 7,500 women and allies in support of gender equality. USOW serves as a convener, connector, and amplifier bringing women together across background and beliefs to engage and inspire each other. USOW amplifies the work of organizations and individuals at the forefront of the fight for women's equality, and provides tools, access and connections that help women see and step into their power to break down the barriers that hold women back.
The United State of Women (USOW) is a 501(c)3 non-profit organization.
For more information on the United State of Women's Galvanize Program, visit unitedstateofwomen.org/galvanize and follow @USOWomen.