127: Integrating and Applying Traditional Knowledge with Nicolle Gonzales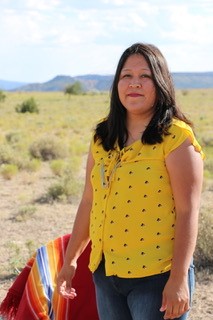 The topic today is integrating and applying traditional knowledge and my guest is Nicolle L. Gonzales, BSN, RN, MSN, CNM. She is Navajo and her clan is Tl'aashchi'I, Red Bottom clan, born for Tachii'nii, Red Running into the Water clan, Hashk'aa hadzohi, Yucca fruit-strung-out-in-a line clan, and Naasht'ezhi dine'e, Zuni clan. Growing up on and off the Navajo reservation near Farmington, New Mexico her traditional healing practices have always been apart of her life. While obtaining her graduate education, it became apparent that her traditional healing practices and philosophies about "health" and "wellness" were vital to the care she provided as a Nurse Midwife. It is with this deep understanding and respect for her way of life as indigenous peoples that her worldviews are based on and are reflected the projects she participates in. Her primary goal as a Nurse Midwife is to keep birth sacred and in native communities, by integrating and applying traditional knowledge. She received her Bachelors degree in Nursing and a Masters degree in Nurse Midwifery from the University of New Mexico.
Click Here to Unlock your Superpower!
On this episode, we talk about:
supporting women to be who they are
supporting women on their terms
having the courage to stand up for yourself, without apologizing
indigenous feminist framework and its use for healing sexual and physical violence