116 How to Give Great Feedback with Facebook's Amy Brooks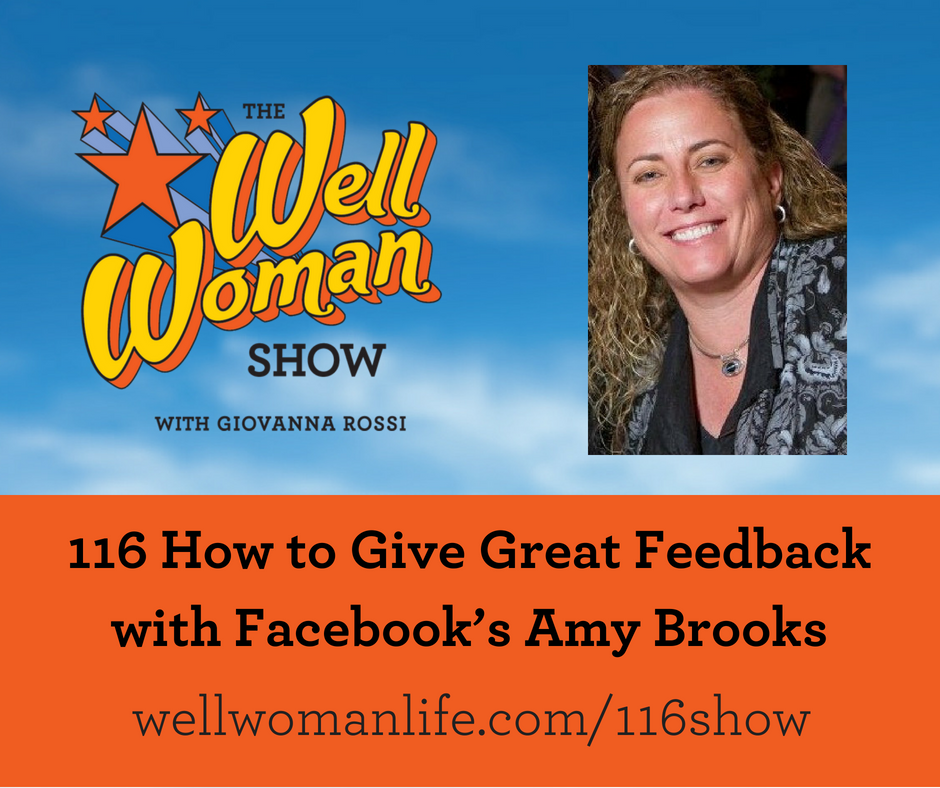 Today's topic is how to give great feedback to people you're working with and hopefully by the end of the show you'll be inspired to flip the feedback conversation to see it as an opportunity instead of an obstacle.
Get your FREE 10 minute feedback guide HERE!
On the show today is my guest, Amy Brooks who is living her best life at Facebook leading the Business Education team which enables people and businesses to learn, grow, and better leverage its Family of Apps and Services through the Blueprint program and Help Centers. Outside of work Amy enjoys travel, wine, and shenanigans.
What you'll learn in this episode:
How this native New Mexican ended up heading us business education for facebook.
How including women at all levels actually improves not only the process but also the product.
Why having listening leadership style has worked for Amy.
The one thing Amy does for a big win.
The most important quality in a leader according to Amy.