114 Living the Well Woman Life with Giovanna Rossi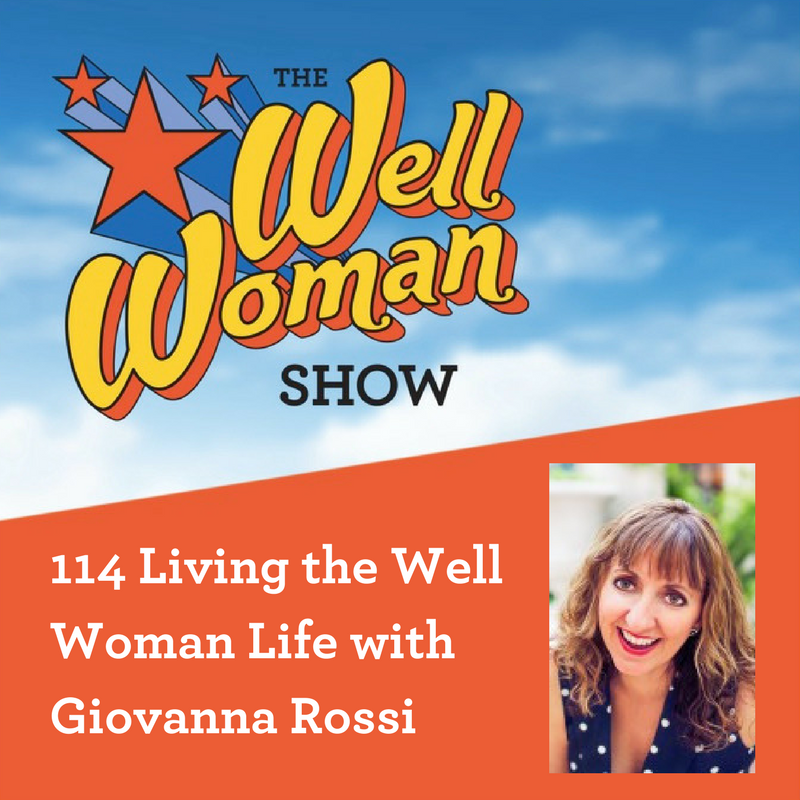 These Four Tips Will Help You Live The Well Woman Life!
Today's topic is Living the Well Woman Life and hopefully by the end of the show you'll be inspired to engage your superpowers and get the help you need from those around you.
This week's episode is a speech I gave in London last summer in conjunction with the Goddess formula. For those of you who have never been to a Well Woman Life event, this is a great example of what Well Woman events try to accomplish. I created Well Woman Life because I needed a community of smart, ambitious and supportive women. Turns out, a lot of other people needed that too!
What you'll learn in this episode:
The life events that lead to the creation of Well Woman Life.
How to leave judgment behind.
Why women use apologetic language and how it can take your power away.