108 Approaching Wellness Holistically with Jasmine Stromberg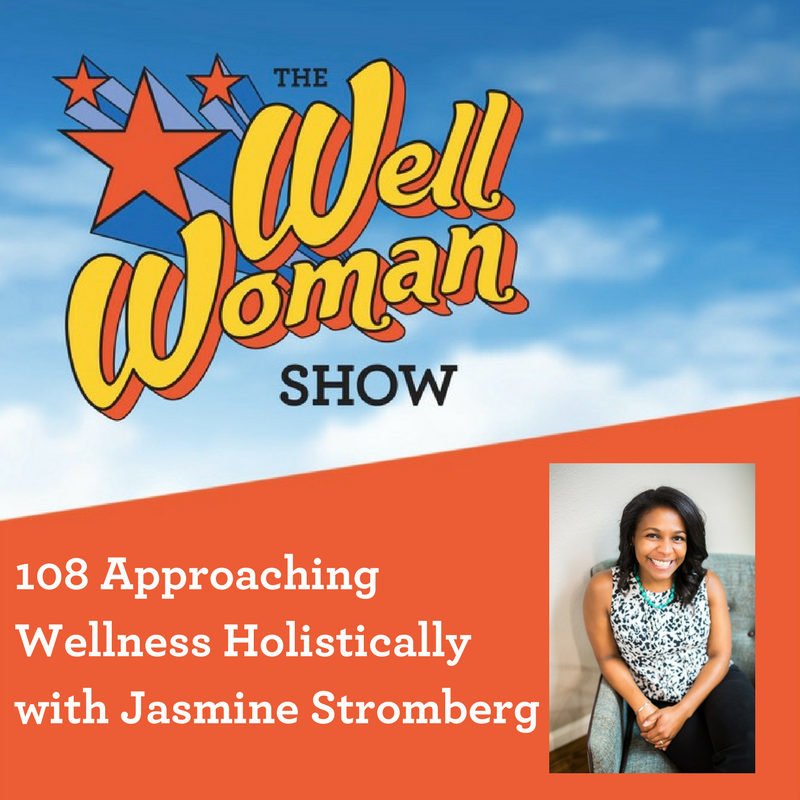 Want to make ISH happen? Jasmine's got you covered!
Today's topic is Approaching Wellness Holistically and hopefully by the end of the show you'll be inspired to take another look at how to integrate your fitness habits with the rest of your life.
My guest today is Jasmine Rae Stromberg. Jasmine is a physical therapist and entrepreneur who, right after graduating from the University of New Mexico with her doctorate in physical therapy, started her own health, wellness & fitness accountability coaching business. Jasmine is working towards her board certification in life coaching, and loves empowering her clients and audience to take the small, but significant steps that add up to tremendous changes over time.
What you'll learn in this episode:
Jasmine's favorite episode of the Well Woman Show.
How she is building her own business while working full time.
How batching and automation can increase your free time.