104 How to Strengthen your Social Media Presence with Mary Agnes Antonopoulos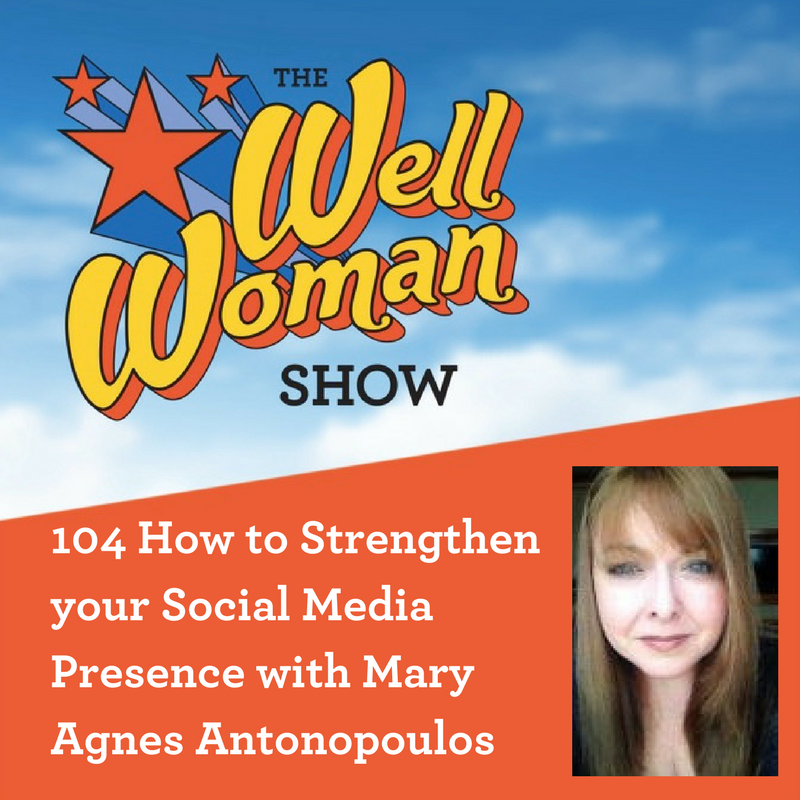 Today's topic is how to strengthen your social media presence and hopefully by the end of the show you'll be inspired to manage your social media presence, instead of letting it manage you.
My guest is Mary Agnes Antonopoulos, a social media consultant and strategist with over 3,000 successful campaigns for clients, including a dozen NY Times bestselling authors and an extensive list of entrepreneurs and corporations such as JJ Virgin, Jordan Belfort, and Jack Canfield.
What you'll learn in this episode:
How Mary Agnes went from working as a secretary to owning a successful business.
Her advice for new entrepreneurs.
How she overcame self loathing and learned self love.