103 Healing from Loss Through Creativity with Robbi Firestone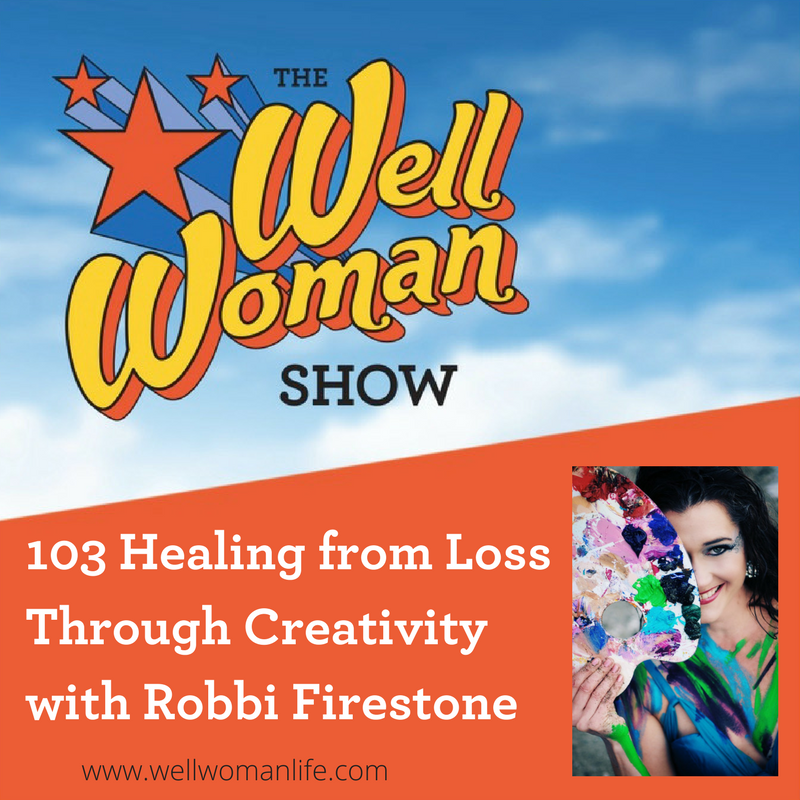 Today's topic is creative entrepreneurship with Robbi Firestone and hopefully by the end of the show you'll be inspired to find business success through your natural creativity.
My guest today is Robbi Firestone. Robbi is a fine artist and the creator of  TheEmptyWomb.com, a movement to speak truth around the silent conversation of women's infertility. Firestone speaks messages of creativity and empowerment to Fortune 100 companies, Young Presidents Organization, and spiritual communities. She has been featured in the New York Times, Parade Magazine, Huffington Post, San Francisco Chronicle, and graced the cover of Santa Fe Now Magazine.
What you'll learn in this episode:
How Robbi makes a living as a full-time artist.
The project she is creating to support other women struggling with infertility.
Her rules for creating successful business partnerships.
PS – once you've listened to the show, I'd love your feedback and big takeaways. Just send me a message on my Facebook page.