102 Amplifying Women's Voices with Elsie Escobar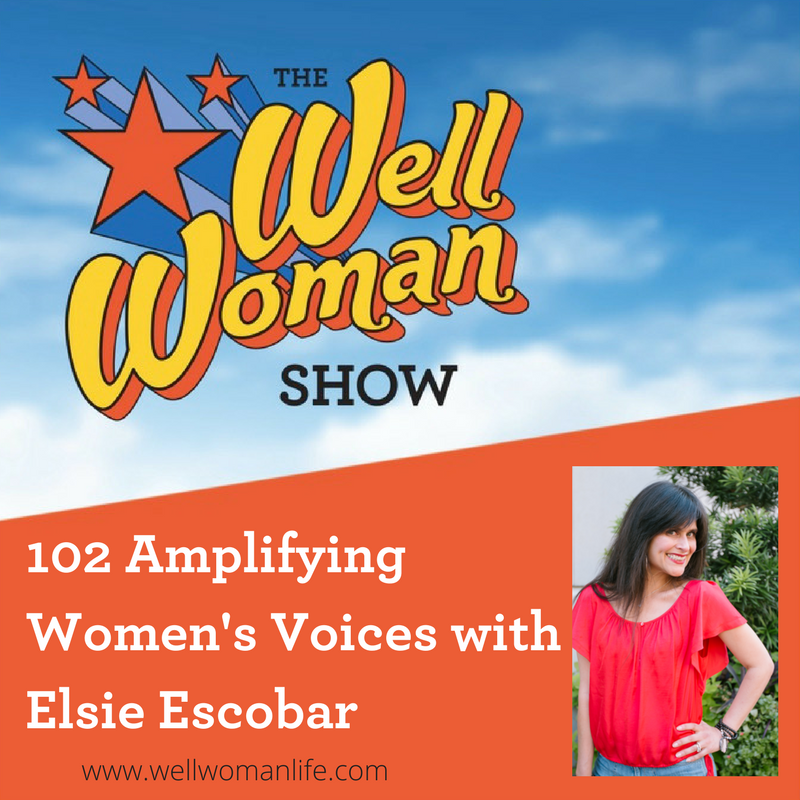 Today's topic is amplifying women's voices with Elsie Escobar and hopefully by the end of the show you'll find the confidence to use your own voice.
My guest today is Elsie Escobar. Elsie is a ten year plus veteran in the industry and inductee to the Academy of Podcasters Hall of Fame. She brings a unique perspective to the podcast industry by focusing on empowering the voices of women.
What you'll learn in this episode: 
How being an avid podcast listener helped Elsie become a better podcast host herself.
What we can learn about privilege and race relations from podcasts.
How her sleep schedule helps her stay on track.
PS – once you've listened to the show, I'd love your feedback and big takeaways. Just send me a message on my Facebook page – www.facebook.com/thewellwomanshow.