093 How To Find Your Power Through Empathy with Dr. Judith Orloff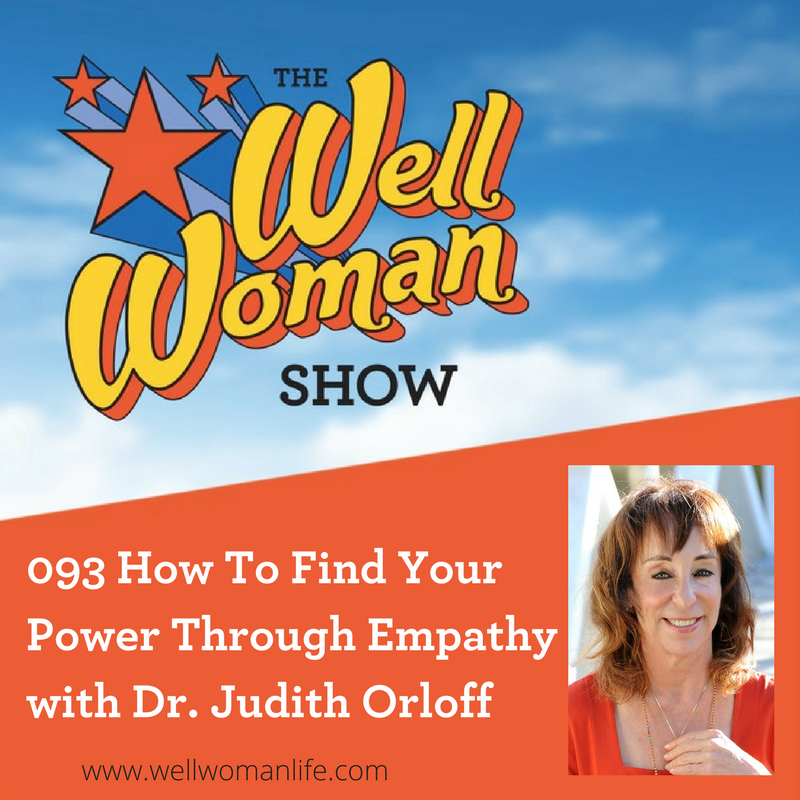 Are you an empath? Find out with Dr. Orloff's worksheet!
Today's topic is How to Find Your Power Through Empathy and hopefully by the end of the show you'll be inspired to tap into your empathy, find your intuitive guidance and set boundaries to protect yourself.
My guest today is Judith Orloff, MD who is the author of The Empaths Survival Guide: Life Strategies for Sensitive People. Dr. Orloff is a psychiatrist, an empath and intuitive healer, and is on the UCLA Psychiatric Clinical Faculty.
In this episode, Dr. Orloff and I talk about how we can say no as a complete sentence, how her intuition guided her to write 6 books, and three things you can do right away to tune in to your empathy and your power.
What You'll Learn in this Episode:
Three tips for setting boundaries
Difference between introvert and extrovert empaths, and which one you are
How to say no as a complete sentence