087 How to Step Into Your Genius with Keri Murphy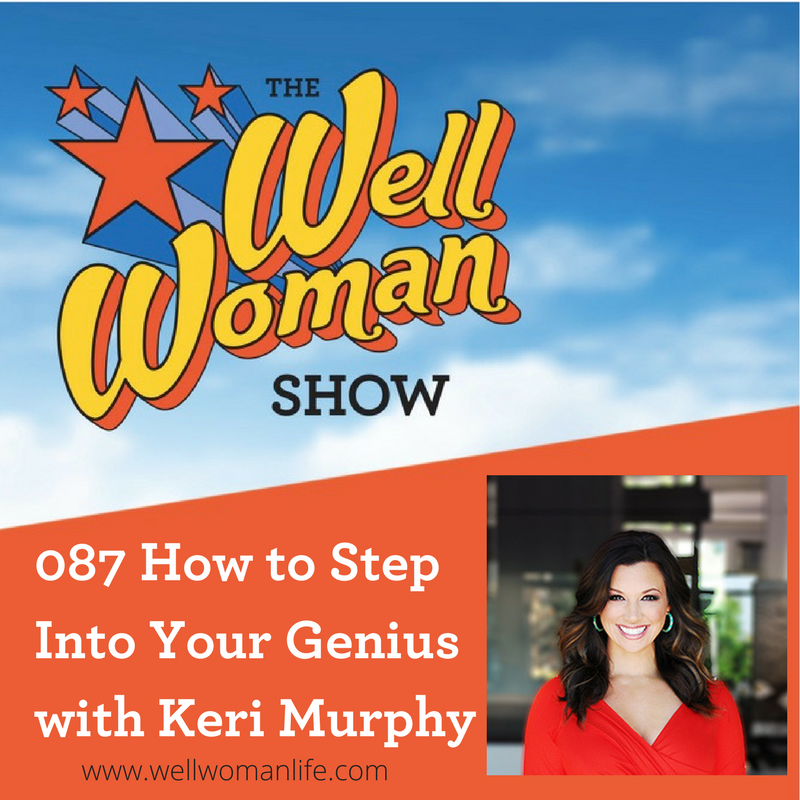 Get the Well Woman Life Cycle Framework!
Today's topic is How to Step Into Your Genius and hopefully by the end of the show you'll be ready to live a more joyful life by doing what you do best, putting systems in place to get there and delegating what you don't want to or can't do.
My guest today is Keri Murphy, the CEO and founder of Inspired Living. Keri Murphy is an international speaker, media expert and business mentor. She honed her expertise in the entrepreneurial field for over 20 years, helping others to create—and succeed at—a business they love. Keri is a television veteran with appearances on MTV, E!, FOX and NBC just to name a few. Her Inspired Living TV web series helps people bridge the gap between having a dream and making it their reality.
What you'll learn in this episode
The biggest challenge to scaling your business (from $50k to 7 figures)
Creating the systems you need to let go, delegate and grow
Whether to hire employees vs contractors
How to step into your genius so you can inspire as many people as possible