078 The Path to Intent with Mallika Chopra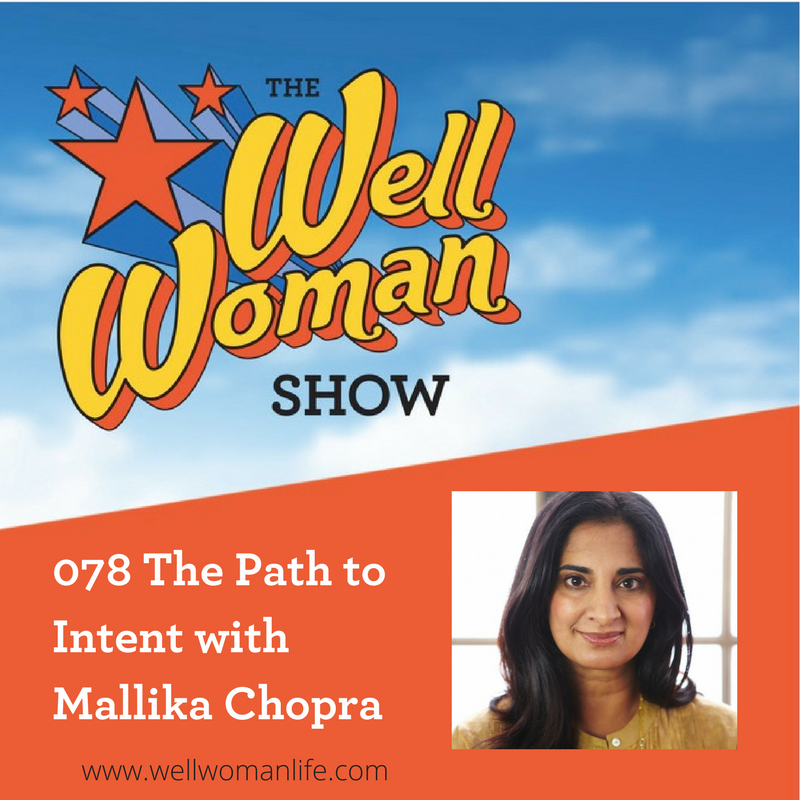 Get Mallika Chopra's FREE Book Chapter!
Intention is the starting point of every dream. It is the creative power that fulfills all of our needs, whether for money, relationships, spiritual awakening, or love.
Mallika learned about the power of intention at a young age from her father, Deepak Chopra. After family meditations (she learned when she was 9), her father would guide Mallika and her brother, Gotham, to repeat the following phrase:
I am responsible for what I see.
I choose the feelings I experience
And set the goals I will achieve
Everything that seems to happen to me,
I ask for and receive as I have asked.
He then taught them to ask for love, hope, purpose, passion, inspiration and so many other positive qualities in their lives every day. Starting every day with an intent proved to be an anchoring device that led to connection, happiness and personal fulfillment.
Mallika is mom to Tara and Leela and has written three books inspired by them — Living with Intent, 100 Promises To My Baby and 100 Questions From My Child. Both books represent her intention to be a conscious parent. Mallika is amazed and honored to host dozens of writers on www.intentblog.com and a thriving community of people sharing their dreams and supporting one another on www.intent.com. Her prior experience includes launching MTV in India, Michael Jackson's Heal The World Foundation, and working with various internet companies. Mallika holds a B.A. from Brown and an M.B.A. from Kellogg University.
Get Mallika Chopra's FREE Book Chapter!
What you'll learn in this episode:
What shifted for Malika to understand who she really was.
Lessons learned from her life being a mom and entrepreneur.
The path to INTENT: Incubate, notice, trust, express, nurture, take action.
How taking action is part of living with intent.
What type of meditation Malika practices.
Links:
intent.com
The Master and the Margarita