054 How to Instigate, then Delegate, for Greater Production with PJ Jonas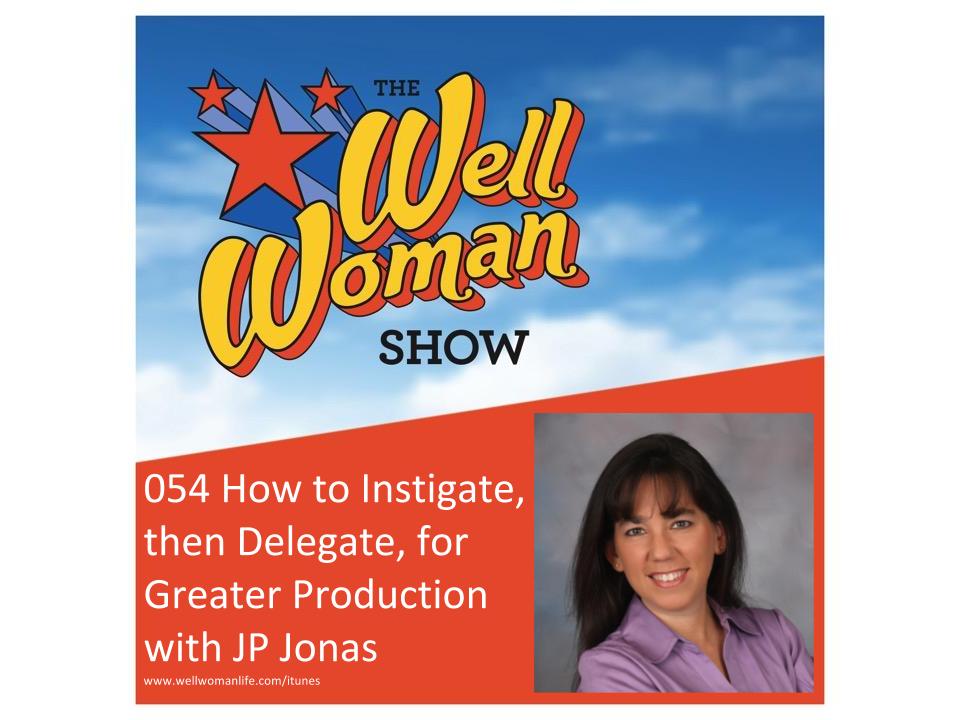 Do you ever find yourself yearning to learn a new craft or skill, but it just seems like there's too much to do to even start? Or maybe you begin the new project, but soon realize that there are too many pieces to attend to to do it alone. For Goat Milk Stuff founder and mother of eight PJ Jonas, having a motivated team around you is essential to achieving goals. As an inspiring leader and a natural born go-getting, PJ will always try to figure out the solutions to problems on her own. When the task is bigger than her solitary abilities, as was the case with starting a business, PJ initiates the process and then delegates tasks. She plays to the strengths of those around her, her children, and by modeling a problem solving approach, she inspires her children to also be self-motivated and inspired.
PJ is the founder of Goat Milk Stuff, a goat milk soap company. PJ runs Goat Milk Stuff with the help of her husband and her eight homeschooled children, all of whom have active positions in the soap company. Prior to starting Goat Milk Stuff, and before she became a mother and mothering and homeschooling became a full-time job, PJ was an engineer. In this episode PJ and I talk about how she takes the initiative to learn to do anything she is curious about and pass on this curiosity to her children, how she uses initiation, then delegation, to bring new projects and activities into her family life, and how she is able to balance the requirements of starting a business with raising eight children at home.
Get the FREE worksheet "Four Steps to Start Living a Well Woman Life" now!
What You'll Discover in This Episode
How you can start a business and include your family in the process

How PJ is able to balance family, business, volunteering, and personal wellness

Why PJ was able to know that raising her children was the right choice for her, over a traditional career

PJ's tips for anchoring exercise and good health habits into her daily routine
Get the FREE worksheet "Four Steps to Start Living a Well Woman Life" now!
More About PJ
Goat Milk Stuff arose out of PJ's own experience with using goat milk as an alternative to cow's milk. As a homeschooling mother, PJ is very intentional about what she allows to go into her children's bodies. After some research, she discovered that humans digest goat's milk more easily than cow's. Furthermore, conventionally raised dairy is "fed way too much grains," which "causes them to be unhealthy and… [results] in their milk not containing the nutrients it should." PJ decided to skip the middleman and raise her own goats to provide for her children.
After a few years of feeding her children goat's milk, she recalls a specific moment when she decided she needed to make soap. She had all of the kids in the bathtub and looked at the soap she was using on them. The ingredient list was full of chemicals. In that moment she decided, "well, I'm going to learn how to make soap."
Making soap started as a hobby, but as popularity increased PJ and her family recognized that they had an opportunity before them. They recognized that they needed to "scale it up or scale it back." Scaling it up meant that her husband would leave her job, a scary prospect. They decided, as a family, to go for it, and "assume that with hard work we could make it happen." PJ admits that they first few years were hard, but "we were in it together and that makes a big difference."
One of the major strengths of the company is PJ's ability to understand her children's strengths, and play to them. PJ's advice for her children, and for anyone interested in starting a business, is to find out what you're good at. "When you succeed it's because you're playing on your strengths, not because you're trying to turn your weaknesses into your strengths."
Check Out the Links Mentioned in This Episode!
Fortune's Children by Arthur T. II Vanderbilt
Alexander Hamilton by Ron Chernow
Get the FREE worksheet "Four Steps to Start Living a Well Woman Life" now!