048 How To Overcome Lack of Experience and Succeed in a New Field with Michelle Urban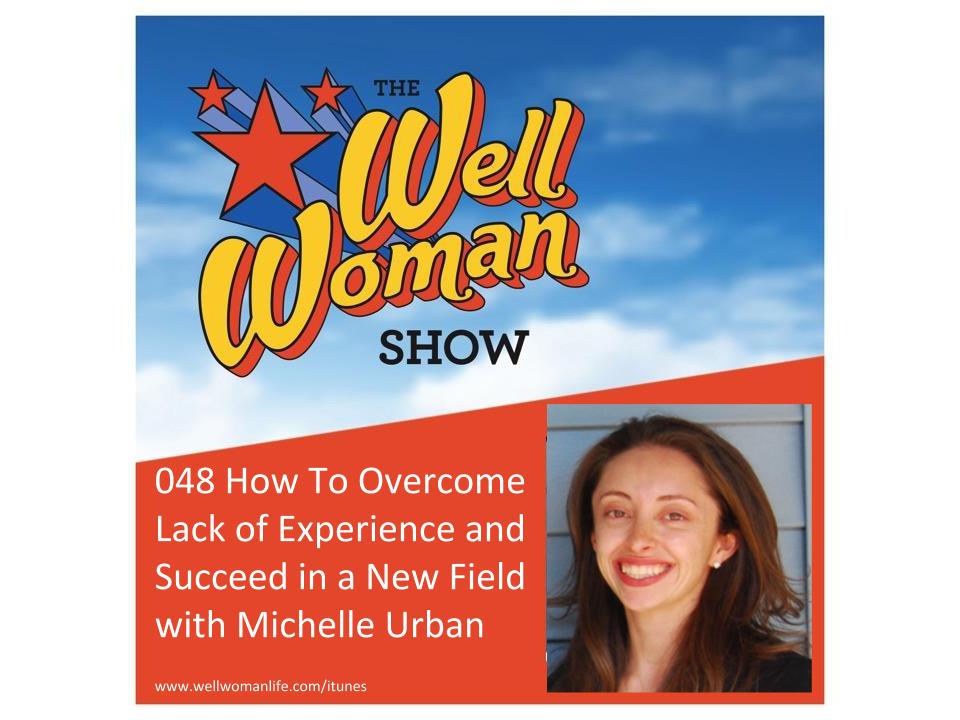 We're often held back from trying new things due to internal conflict rather than from external factors. Perhaps we think we are too old, or there's too much competition, or we feel that our lack of experience is enough of a weakness that there's no point in trying. According to start-up CEO Michelle Urban, the thing that has the power to hold us back or to propel us forward to success is internal motivation and confidence.
Michelle is CEO of Pressure Analysis Company, a start-up that designs and manufactures pressure sensors that detect and track impacts with the highest sensitivity and accuracy. Prior to becoming CEO of Pressure Analysis Company Michelle worked as an emergency dispatcher following graduation from St. John's College in Santa Fe with a liberal arts degree. After three years as an emergency dispatcher, Michelle returned to college at the University of New Mexico to receive her MBA. In this episode Michelle and I talk about about how she recognized that she needed to change her career path, what she has done to find success and new opportunities, and how to excel in a new field when you have little experience.
Get Giovanna's FREE worksheet -Communicate My Purpose!
What You'll Discover in this Episode
How to recognize that the path you are on is not the right one for you, and taking steps to change your course.

How being open and curious leads to doors opening

Why it's a good idea to go with your gut and say yes before you can overthink a decision

How you can use reflection and contemplation to determine what in life makes you happy
More About Michelle
Following graduation from St. John's College, Michelle took a job as as an emergency dispatcher. She wasn't quite sure what she wanted to do, so she accepted what came her way. After working for three years, Michelle began to question what she was doing. "I started to realize that wasn't the path I wanted to take." She wasn't happy, and she wasn't sure what actions to take to change that. She decided to look within for the answer. She "started thinking about a time I was happy and [I kept on thinking about] when I was in college. I was learning, creating in one way or another."
Michelle recognized that, for her, happiness comes from creativity. She decided that a "business degree would be a nice compliment to a liberal arts degree," and she took the leap to get her MBA. While in school, she participated in a business competition, and "it ignited a fire within me." After graduating with her MBA, Michelle was very intentional about making her dreams of creative leadership come true. Instead of accepting whatever came her way, she began "looking for opportunities, and one thing led to another."
She began going to networking events and "connecting to the right people and making myself known." This openness led her to get involved with Pressure Analysis Company, providing help here and there. She quickly gained a positive reputation, and was offered the CEO position. She recalls, "I was really excited and said yes, then immediately thought 'what did I just say?'" She reflects, though, that it is exactly this openness that led her to achieve this position. Michelle encourages those looking for a change in career to consider that "if it terrifies you, you should probably do it," because "any success I've had in my life has been the result of opening myself up."
Get Giovanna's FREE worksheet -Communicate My Purpose!
Check Out the Links Mentioned in this Episode!