032 Changing Your Relationship with Money to Achieve Your Financial Goals with Jacquette Timmons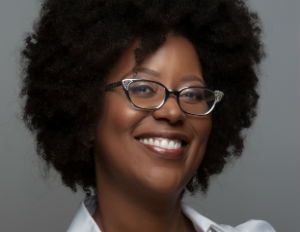 While we all hope to be making the best financial decisions, sometimes there are factors at play that we don't take into consideration. Even for those of us that follow all of the financial advice, we forget to incorporate our own backgrounds and decision-making processes into the equation. According to Financial Behavioralist Jacquette Timmons, to achieve the greatest financial success, we ought to examine our behaviors and habits around decision-making if we want to truly get to the root of our relationships with money.
Jacquette Timmons is a financial behaviorist, founder of Sterling Investment Management, Inc. (a financial coaching and education company), and the author of Financial Intimacy: How to Create a Healthy Relationship with Your Money and Your Mate. Through coaching (for singles and couples), training (for corporations and non-profits), speaking and writing, she helps her clients figure out the best actions to take and choices to make to ensure their money is working for them. Jacquette's work has been featured on "Good Morning America," CNN, HLN, FOX, Black Enterprise, NPR, and the Wall Street Journal. Today I speak with Jacquette about identifying what factors influence the choices we make around money, examining and adjusting those factors to make the best decisions possible, communicating with your partner to make sure you're on the same page with finances, and being true to yourself and working with your strengths.
Give me access to Jacquette's Financial Wheel!
What You'll Discover in This Episode:
How to open up conversations about money-making decisions with your business or romantic partner

What sort of questions to ask your romantic partner to learn how they handle money

How to balance your personal financial goals, your partner's goals, and your combined goals so you can achieve all of them successfully
Give me access to Jacquette's Financial Wheel!
More About Jacquette
Jacquette's interest in individuals' behaviors around money arose from her days working in Wall Street. Specifically, she was interested in those moments when investors caused a loss of money for a client or themselves. Investors who seemed level-headed and confident in the workplace sometimes displayed entirely different personalities when times got tough. For some, this would lead to further loss or bad decision making around money. Jacquette was intrigued by this relationship between money and emotions, and realized that examining behavior and habits around money is extremely important for making sound financial decisions.
This is especially important, Jacquette explains, when it comes to business and romantic partners. Time and time again she has seen partners move forward together financially without ever discussing their individual feelings and opinions about how to handle about money. "There's an unspoken assumption that (your partner) thinks the way you think about money," she explains. This isn't necessarily true, but it is often when there are hard times financially that those differing views surface and cause problems. She encourages couples to talk about money early on, before the issues arise, so they can find a middle ground. Jacquette also encourages individuals to not lose sight of their personal goals as they enter into relationships. "Just because you've become a couple doesn't mean that you're individual goals have gone away." Through conversation and compromise, you can determine which of those goals are yours, your partners, and the both of yours as a unit.
Jacquette emphasizes clear, authentic communication; something she emulates in her personal life. At times, Jacquette has tried to direct her career onto the path she thought she was supposed to take, rather than embracing her natural skill set. When she began her own business, for example, she started out doing investment management with some investment educational talks on the side. As her business went along, she found herself struggling with the investment management aspect of the work. Finally she realized that not only did she excel more in the investment education side, she was "astounded (to see that she) was making more money from investment education rather than investment management." Jacquette realizes now that she had some internal voice telling her, "if it's too easy, I don't deserve it." She can now see from her own mistakes that we ought to be working from our strengths, rather than rejecting them, and she teaches her clients to take the same steps from this experience.
Check Out the Links Mentioned in This Episode!
Perfect Joy: 30 Days with Francis of Assisi by Kerry Walters
Financial Intimacy: How to Create a Healthy Relationship with Your Money and Your Mate