177 Re-Write Your Truth with Jen Sincero, You Are a Badass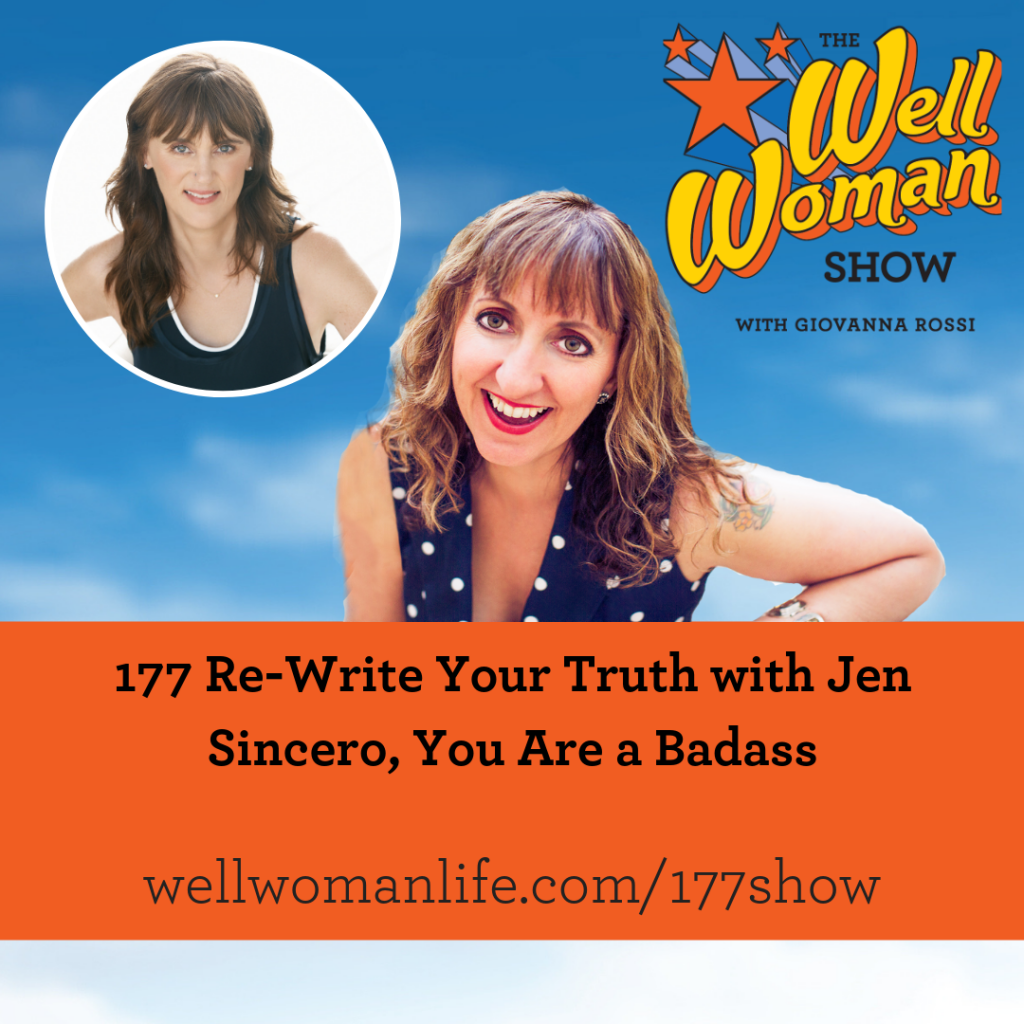 Podcast: Play in new window | Download
Are you ready to re-write your story, find your truth and create what you want for your life? Ie. are you ready to be a badass? On the show this week, I talk to Jen Sincero, author of You Are a Badass, and featured speaker at the SCORE Women's Conference in Santa Fe, NM on September 25th.
On the show you'll learn:
– How Jen became a success coach when she herself was a "trainwreck"
– Which causes Jen is focusing her philanthropic work on
– What Jen thinks makes a good leader
Make sure to stay tuned to the end of the show for the books Jen is currently reading, and the causes that are near and dear to her heart! We are also giving away a ticket to the SCORE event to hear Jen speak. Learn more at wellwomanlife.com/177show.
Click here to win tickets to the SCORE Santa Fe event.
Grab Jen's Books:
You are a Badass at Making Money
The books Jen is reading:
You can also continue the conversation in the Well Woman Life community group at wellwomanlife.com/facebook
Whether you're just starting your journey or you've been on it for months or even years, the Well Woman Jumpstart is a great place to begin. Jumpstart your Well Woman Life at wellwomanlife.com/jumpstart
The Well Woman Show is thankful for the support from Natural Awakenings Magazine in New Mexico and High Desert Yoga in Albuquerque