175 Inclusive Leadership with Jennifer Brown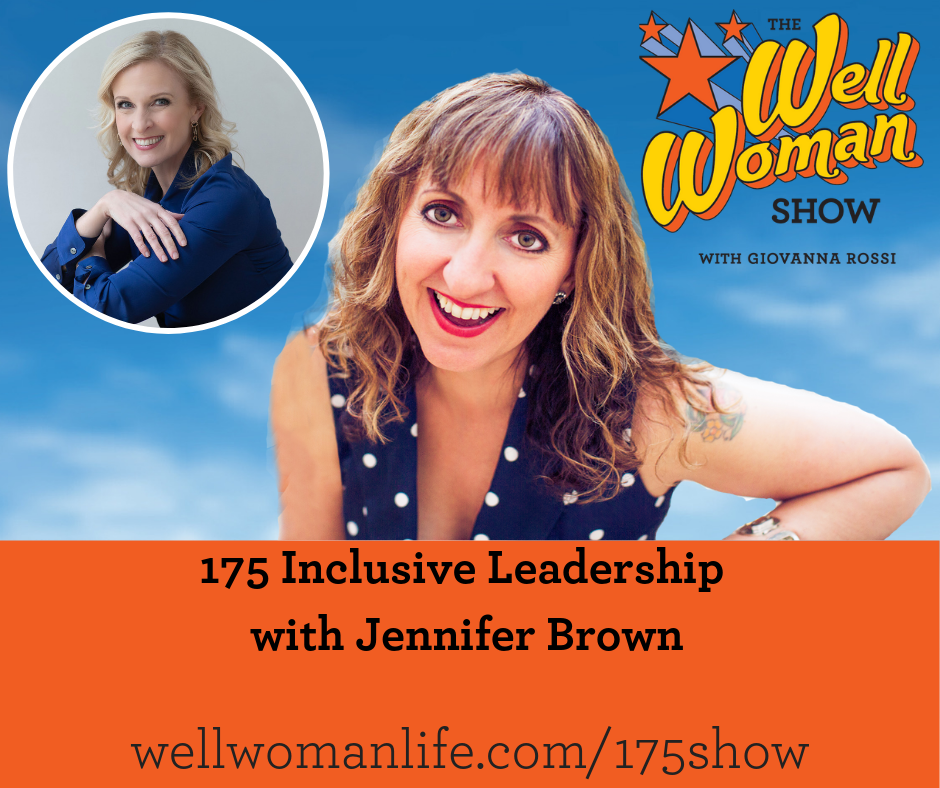 Podcast: Play in new window | Download
Hello Well Women!
This week on The Well Women Show, I interview Jennifer Brown, the founder, president, and CEO of Jennifer Brown Consulting and the host of The Will to Change podcast, which uncovers true stories of diversity and inclusion. Her new book is called How to Be an Inclusive Leader: Your Role in Creating Cultures of Belonging Where Everyone Can Thrive.
On the show today, we talk about:
• How to be a diverse and inclusive leader at the workplace
• What Jennifer's new book is bringing to the workplace.
• and How to bring inclusion and diversity, both visible and invisible to communities
You can buy Jennifer's books here.
You can find all the info and links mentioned today at
www.wellwomanlife.com/175show
You can also continue the conversation in the Well Woman Life community group at wellwomanlife.com/facebook
Whether you're just starting your journey or you've been on it for months or even years, the Well Woman Jumpstart is a great place to begin. Jumpstart your Well Woman Life at wellwomanlife.com/jumpstart
The Well Woman Show is thankful for the support from Natural Awakenings Magazine in New Mexico and High Desert Yoga in Albuquerque