Release 2020 and Power Up for 2021 at this Free Year End Event
REGISTRATION IS CLOSED. If you'd like to get on our list to learn about future events and the Well Woman Academy™, please sign up below.
You're invited to a FREE year end event inside the Well Woman Academy™ on December 30th at 12pm MST/ 2pm EST / 7pm UK.
At this event, we'll celebrate and release 2020 (uh, yeah buh-bye), we'll reconnect to our superpowers, learn to turn our weaknesses into our strengths and set our intentions for 2021. This is an assets based process, recognizing our power and revealing possibilities for ourselves that we can't see through the fog right now.
Come to the free event on December 30th and experience the Well Woman Academy™ for yourself.
It is my vision that all women and girls thrive, because when they do, families thrive and whole communities thrive. But I can't impact this vision without YOU. I know you're committed to your family and your community. I know you want to make an impact and be valued for your contributions. At the Well Woman Academy™ we are breaking through barriers and creating the lives we truly desire, with less anxiety and burnout.
This free event inside the Well Woman Academy™ will support you to:
Reframe old stories and reveal your unique superpowers
Release the challenges of 2020
Reconnect to yourself and celebrate your wins
Reach for what you desire and set powerful intentions for 2021
See you there!
Giovanna
XOXO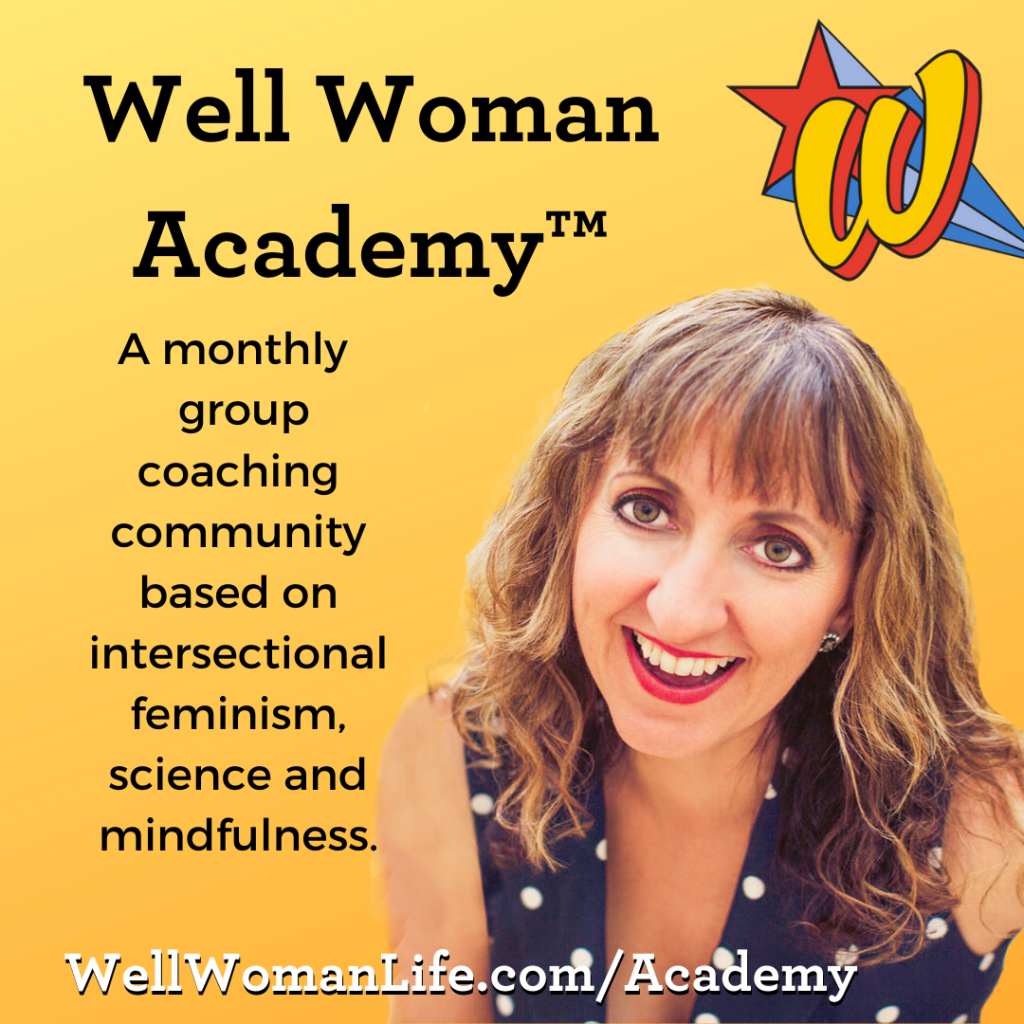 What some of our members are saying…
"I have started believing in myself and have gained curiosity about life."
"I have gained confidence in myself and have been exploring new opportunities."
"I have been able to communicate my feelings with my family and it has made those relationships better."
"Becoming more aware of my emotions and learning how to process the thoughts and feelings associated with the emotions has been challenging but most rewarding."
"The Well Woman Academy has helped me deepen my mindfulness practice by introducing tools for working with–rather than against–the many thoughts and feelings that arise each day."
"I've been better able to tune in and recognize what's happening, and adjust my actions accordingly."
"I appreciate learning in community with other women and hearing their stories, all with Giovanna's deep knowledge and gentle encouragement."
Now is a great time to invest in your dreams and create what you desire in your life. Learn more here: https://wellwomanlife.com/academy