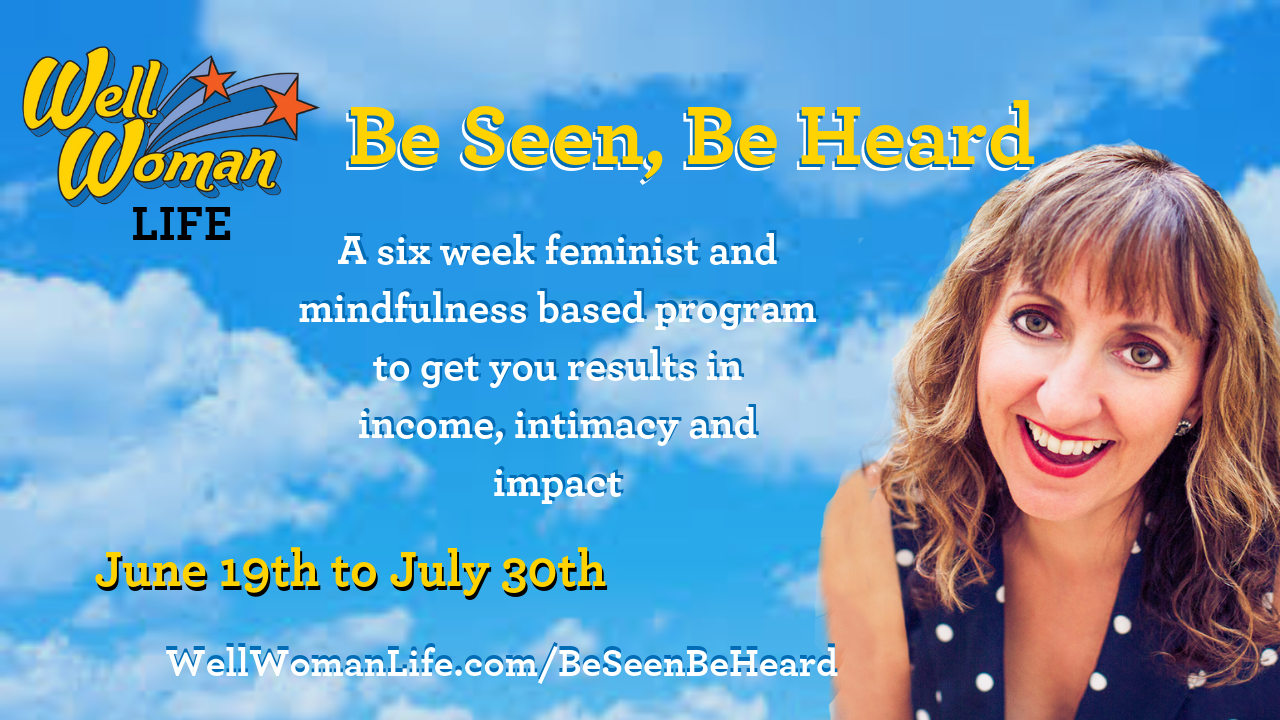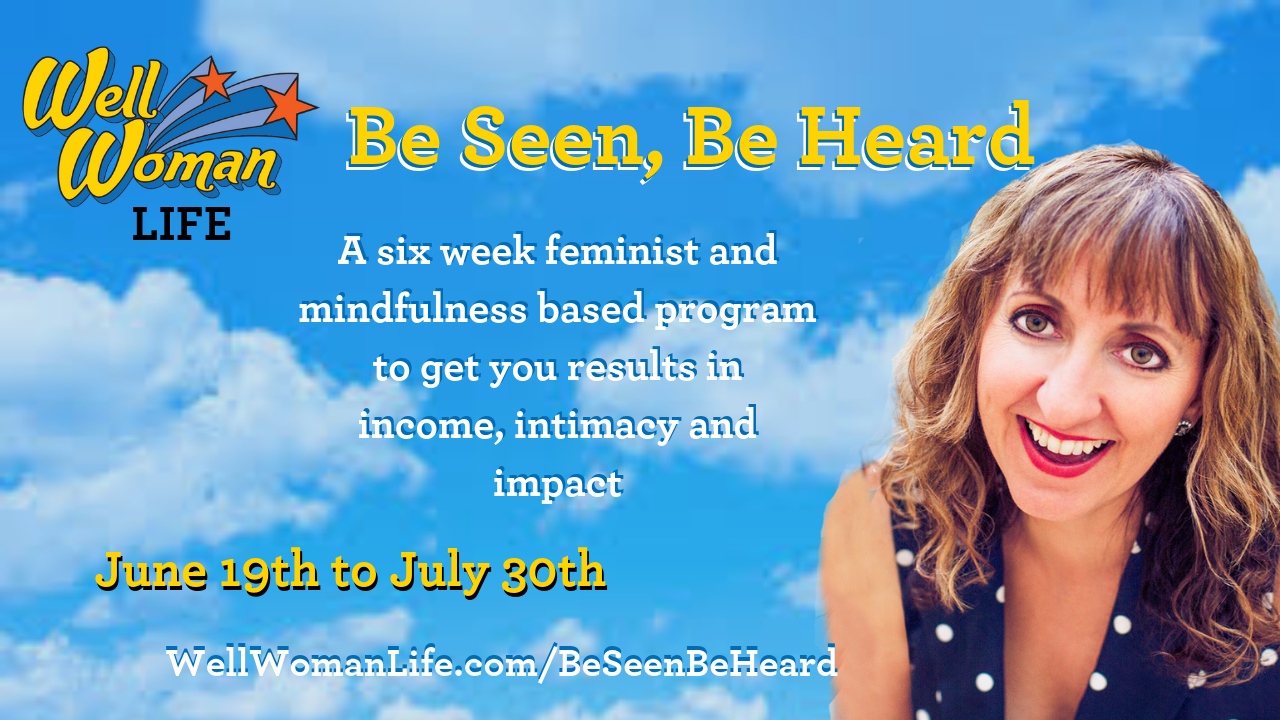 Welcome to the Well Woman Life™ Movement
Six Weeks to Be Seen and Be Heard!
Do you want to be SEEN and HEARD?
Do you want to work on YOUR goals?
Do you want to feel in CHARGE of your journey, not like a bystander?
Do you want to SAY all the things you've been keeping silent?
Do you want to DO all the things you've been waiting for permission for?
Do you want to come out of hiding and BE YOU, beautifully, passionately and purposefully?
That's what I thought! If you answered yes to any of the questions above, this program is a great fit for you.
What's included in the Be Seen Be Heard Program:
Weekly classes with Giovanna beginning June 19th
Results based homework, to get you shifted quickly
A private community group to share and support
How to use the Well Woman Life™ Transformation Framework
Giovanna will be in the private group daily to provide support and feedback
What you can expect to gain:
More confidence, less self-doubt
Clarity around the results you want to create in your life
A roadmap with exact steps to take to get there
An understanding of how patriarchal systems have suppressed your ability to be seen and be heard
How to use mindfulness to cut through the noise in your internal and external environments
Fearless Level upgrade includes:
Three 60 minute calls with Founder/Creator Giovanna Rossi to pinpoint your challenges and superpowers, create a roadmap and hold you accountable for your success
Have a question? Want to talk to Giovanna? Book your FREE 15-minute call now!
Ready to go? Sign up below!