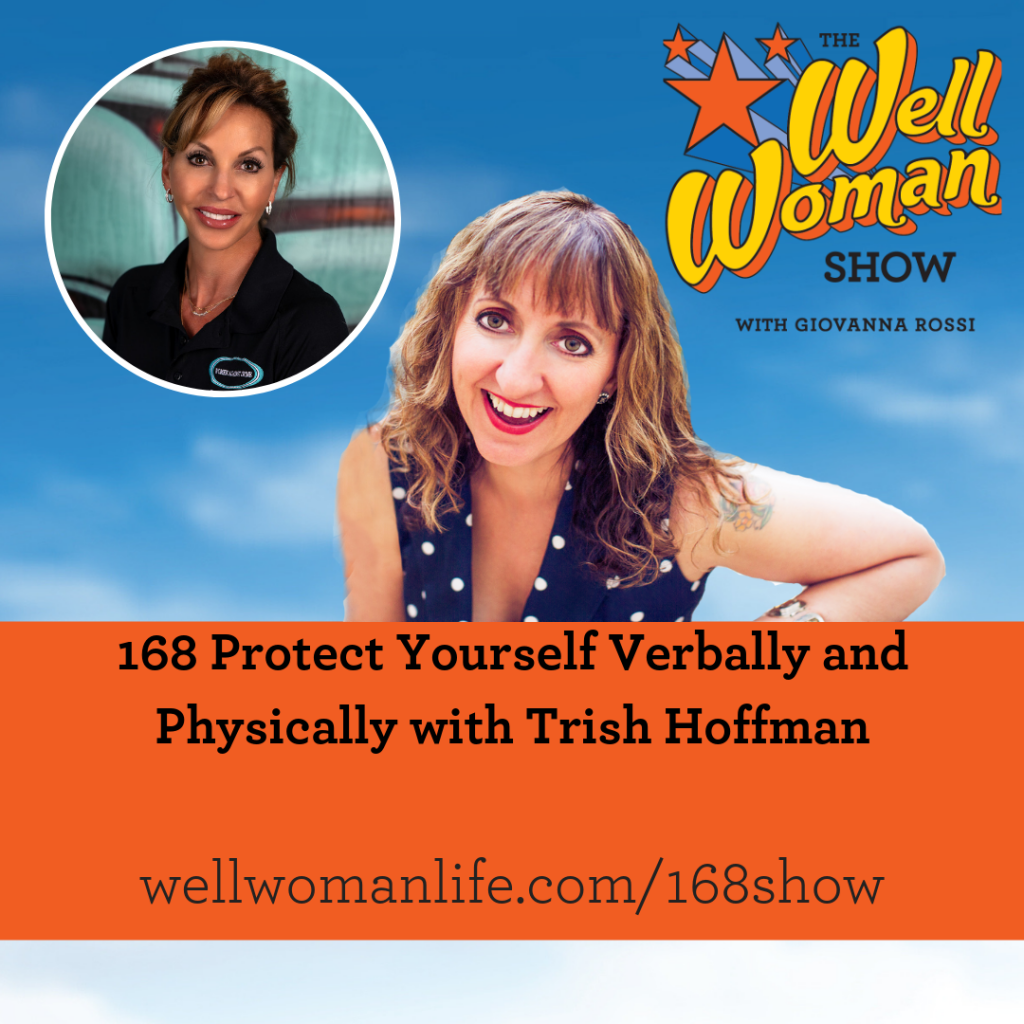 Podcast: Play in new window | Download
Are you looking to tap into your own power? On today's show, I chat with Trish Hoffman about how women can realize they do have the ability to fight back, and keep themselves from becoming a victim. As a former police officer and survivor of stalking, Trish decided to take what she learned to create her own business, Women against Crime, which teaches hands on self-defense skills for women.
On the show today, we talk about:
• How Women can become empowered in their lives
• Strategies that women can use, verbally and physically, to help protect themselves.
• Realizing that women have a voice, and can have a say in how their lives will go.
You can find all the info and links mentioned today at www.wellwomanlife.com/168show
Don't forget, you can join us for Six Weeks to Be Seen and Be Heard:  A six-week feminist and mindfulness-based program to get you results in income, intimacy and impact starting June 19th. To find out more, visit us at wellwomanlife.com/beseenbeheard
You can also continue the conversation in the Well Woman Life community group at wellwomanlife.com/facebook
Be sure to check out the Well Woman Life™ Jumpstart if you're ready to create more income, impact or intimacy in your life!