Posts Tagged 'Well woman radio'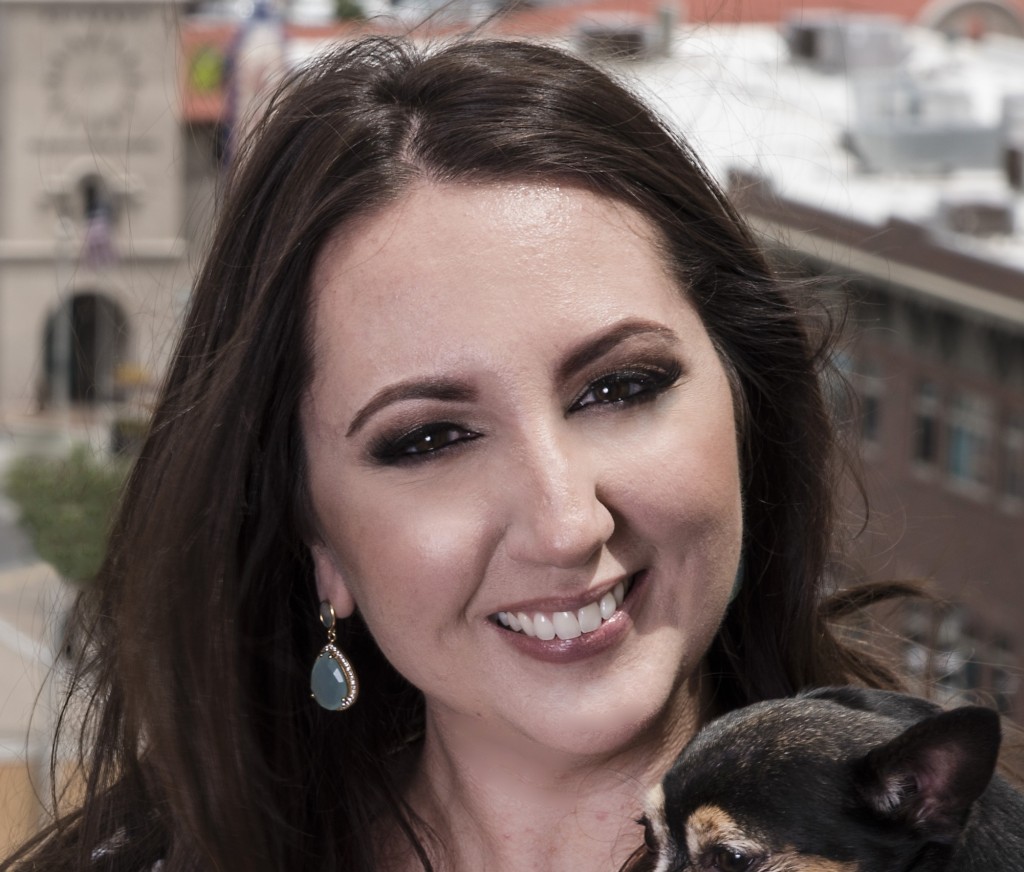 Podcast: Play in new window | Download
As entrepreneurs, we have the tendency to look inward for career support, ideas, and decisions. Our businesses and ventures are our personal dreams and goals, and therefore we often feel that no one else can offer the kind of stamina, dedication, and commitment than we can provide. According to Inspire People Media founder Micaela Brown, the best ideas and support systems often come from entrepreneurs putting their heads together. When a handful of entrepreneurs are working on the same problem together, their combined efforts are inevitably more potent than the efforts of one mind.
Micaela is chief Inspiration Officer and owner of Inspire People Media, a New Mexico-based experiential and lifestyle people, media, marketing, and special events agency. Prior to starting IPM, Micaela was President of Heritage Productions LLC, CEO of Target Market International, LLC. Micaela was producer of the Santa Fe Foodie Classic, founder of Diner en Blanc Albuquerque, and producer of Christmas at Hogwarts. Today I speak with Micaela about using networking and support systems to get ahead, problem solving in groups, and recognizing when it is time to take a step back from your business commitments and focus on personal wellbeing.
Get the FREE Five Tips For A Great Event
What You'll Discover in This Episode:
How to use social media and other resources to develop a hugely successful event in a short period of time
When to say no to your business and focus on yourself, to have greater wellbeing and a stronger business.
How to throw an event that is unique, successful, and creates buzz about you and your brand
How to use your community and fellow entrepreneurs to skill share and problem solve, so everyone can get ahead
Get the FREE Five Tips For A Great Event
More About Micaela
Micaela's professional life began in politics, where she developed precise organizing, management, and multi-tasking skills. Finding success in her various pursuits, she turned to develop her own business. Today she has come to recognize that she has found her niche in consulting and marketing.
Micaela has worked both in startups, where you have to "crank it out" and as a manager of large teams. She has always been one to rely on herself for the answers, and seek help only when necessary. Currently, this means that she has independently launched her business in 1.5 months, hosted two successful events, has eighteen event concepts in the works, and runs seven facebook accounts, five instagram accounts, eight twitter accounts, three linkedin accounts, and six websites.
I met Micaela at a 'fortuitous moment.' Having dealt with a list of health issues over the past year as she's been developing her business, she recognizes that she is pushing herself too hard. She explains that she has now "made a conscious decision that I need to learn that my business does not need to occupy every moment of my time." While she has come to rely entirely upon herself, she understands that she cannot function efficiently when she has no help in any of her ventures.
This has recently translated in her development of a supportive group of women entrepreneurs in Albuquerque called the League of Extraordinary Women. In this group the members provide support to one another by offering free service in each of their unique skillsets. The womens' backgrounds range from experience in banking, social media, and nonprofits to name a few, and they all come together to offer support to one another. The group also problem solves together, as "it takes a different type of mind to solve a problem than the one who created it." For Micaela, the group is a step toward finding balance between independence and community, to function at her best.
What super power did you discover you had only to realize it was there all the time?
I can do a lot by myself; I'm self sufficient.
What advice would you give to your 25 or 30 year old self?
Don't take things so seriously.
Check Out the Links Mentioned in This Episode!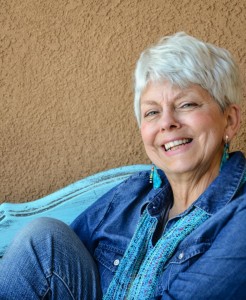 Podcast: Play in new window | Download
Do you ever feel as though you surrender your own needs for the sake of others, and don't get anything in return? Or perhaps you've experienced the frustration of putting your whole self into a project or idea, and the credit goes to someone else?
For many of us, there is a tension between realizing our dreams that we so deeply desire, and being the 'good girl' we've often been told to be; helpful, giving, and accommodating. According to women's empowerment advocate Robin Anderson, when we put others before ourselves it is not merely frustrating; it is actually an act of surrendering our power. There are many ways in which people, especially women, have been programmed to do this everyday. Thankfully, Robin explains that there are very easy fixes to reclaim your power and, as she puts it, becoming who you were meant to be.
On the show I speak with Robin Anderson, women's empowerment advocate, author, former teacher, and Certified Professional Life Coach. Robin worked for many years as a teacher before realizing her calling to help women realize their potential and inner strength. She has worked to counter gender discrimination at the University level and developed a mentoring program for women to gain skills in their selected career fields. Today I talk with Robin about putting her needs to the side for others, learning to own her ideas when others tried to claim them, and helping women to replace self-doubt with self-love and power.
Get my FREE worksheet to identify my power leaks now!
What You'll Discover in This Episode:
How you can reclaim your power to strengthen your sense of self and your success in relationships, business, and love
Ways you are unconsciously giving away your power, and what you can do to break those habits
How you can ensure that you get credit for the ideas that you produce
How you can make yourself a priority and still take care of those around you, and why it is so important to do so
Get my FREE worksheet to identify my power leaks now!
More About Robin
Robin's professional career began in education. It was not her dream to become a teacher, but in her young adulthood a woman was expected to put her needs aside for the sake of her husband's professional pursuits. Luckily, her husband was eventually offered a position at a University, which gave Robin access to jobs at the University. She soon left teaching to work in University administration, where she joined numerous educational boards, often as the only female board member.
As a board member Robin found that if she didn't claim her ideas as her own, other board members would take credit. Rather than fall silent when this occurred, Robin spoke up and defended her positions. She saw the need to bring more female perspectives into these influential boards, and took this on as her role. She helped to develop a report that revealed gender inequalities in staffing, and began a mentoring program for women to gain access to skills in their chosen career fields.
Today Robin works with women to examine the ways in which they give up 'power' in subtle ways. Examples are when women say no when they really mean yes, or begin a sentence with an apology. From her personal and professional experience, Robin knows that many women have untapped potential, and she works to help them realize and own it.
Describe one personal habit that contributes to your well-being:
I monitor what I eat and I exercise.
What super power did you discover you had only to realize it was there all the time?
I've always been a champion for girls.
Check Out The Links Mentioned in This Episode!
Reclaim Your Power: Become Who You Were Meant to Be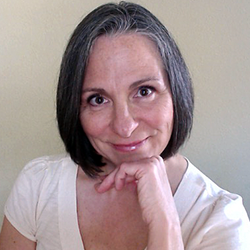 Podcast: Play in new window | Download
Perfectionism As Distraction from Growth
Many of us pride ourselves in our ability to overcome the obstacles life throws our way and succeed in our given fields. We seek out new challenges and love to use our skills to overcome them. Sometimes, though, we can become a bit obsessive in our drive for success, and it becomes a drive for perfection. Our perfectionism then becomes a distraction from true personal growth. For Mommy Loves founder Mary Kathryn Johnson it took a serious reality check, breaking both of her legs while eight months pregnant and caring for a toddler, that lead to her realization that she needed to slow down.
Get my FREE "Power Parents Academy checklist" now!
Mary Kathryn is founder and owner of Mommy Loves, the first ever online novelty maternity clothing line, parenting blogger, podcast host, and author of Say Bump and Take a Left: How I Birthed a Baby and a Business After a Huge Bump in the Road. Today I speak with Mary Kathryn about the accident that forced her to slow down, the trials of having to give up some independence, and how the experience gave her a new sense of self and the drive to start a thriving business. What You'll Discover in This Episode:
Tips and tools for using your unique skill set to grow your business
How to use your parenting tools to further your business, and your business-running knowledge to strengthen your parenting skills
Using adaptability to see the positive and advantage in any situation
More About Mary Kathryn
Get my FREE "Power Parents Academy checklist" now!
Mary Kathryn has always been a type-A. Following graduation from UC Berkeley she got a job with Jenny Craig, and within three months was promoted to a manager position. That has been a common theme in her life: she seeks to do the best and be at the highest position she can achieve. However, when it came to having children, there was no formula to follow. Especially for Mary Kathryn, who at eight months pregnant had a serious fall that lead to two broken legs and three months of dependence on others. This was a very dark time for her, as she was used to being very independent.
Mary Kathryn recalls the day that she walked out of the hospitals, casts removed, as one of the best in her life. It was at that time that Mary Kathryn realized that perfectionism wasn't her superpower; adaptability was, and still is. She had experienced a very dark time and came out feeling like if she could get through that, she could get through anything.
Becoming pregnant had proved to have its trials as well, which was another challenge for the perfectionist in Mary Kathryn. When her and her husband did become pregnant, she made a shirt as a celebration. She printed a report card onto a T-shirt that said 'Pregnancy 101: A+.' The shirt was a personal celebration for her, but she found that when she wore it she had a huge response from people that saw her. After Mary Kathryn's recovery from her accident that t-shirt stuck in her mind. With her newfound confidence, she saw the T-shirt as a calling: this would be her business venture, Mommy Loves.
Thirteen years and a thriving business later, Mary Kathryn is still at it with Mommy Loves. She has also added additional projects to her plate, and now has a podcast and coaches parent entrepreneurs. She has developed a system to help parents start up their businesses using parenting as a guideline. Those skills necessary to care for a newborn are transferrable to the beginning months of starting a business, and the keys to caring for a toddler are transferable to a young business venture. Today Mary Kathryn remembers every day to slow down and use her adaptability to succeed.
Describe one personal habit that contributes to your well-being:
My morning routine.
What super power did you discover you had only to realize it was there all the time?
My adaptability.
What advice would you give to your 25 or 30 year old self?
Chill.
Get my FREE "Power Parents Academy checklist" now!
Check Out The Links Mentioned in This Episode!
Mary Kathryn Johnson's Website
Say Bump and Take a Left: How I Birthed a Baby and a Business After a Huge Bump in the Road