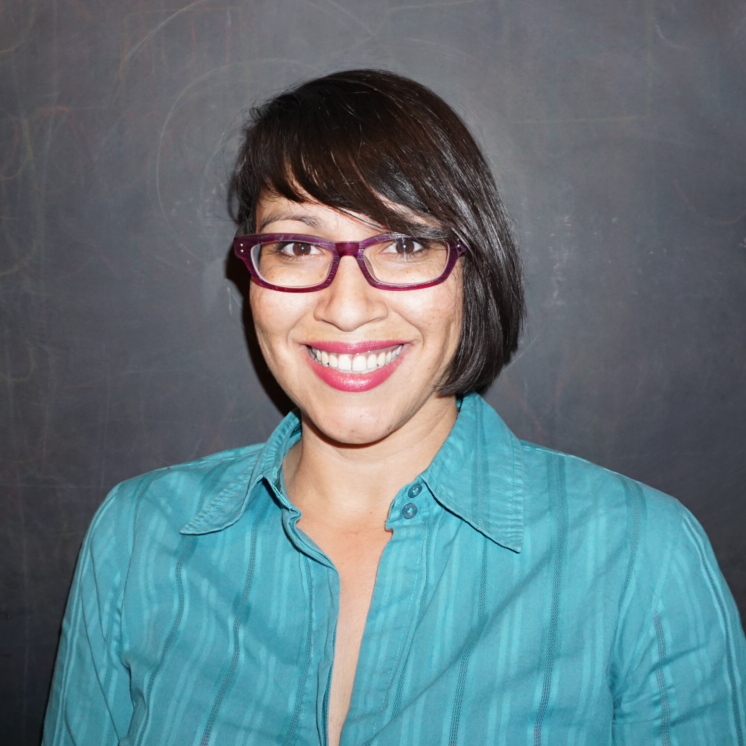 Podcast: Play in new window | Download
With so much going on in our lives, it can be easy to get caught up in negative thinking. My business isn't successful enough; I don't have enough money or time; my neighbor is doing better than I am. When we get into this cycle of thinking, we forget about all of the amazing, positive things that are happening in our lives (I have a business, I have money and time, I'm doing the best I can do for myself), plus, we feel miserable. According to Our Gratitude Collective founder Antonia Montoya, it is in those moments that self-care through gratitude is the absolute most important and useful tool we have. It both reminds you of all that you do have, and changes your perspective so that you feel genuinely happier with however your life currently looks.
Today I speak with Antonia Montoya, founder of Our Gratitude Collective, a virtual community space for practicing gratitude, feeling connected, and becoming inspired. Antonia works with entrepreneurs to use gratitude to overcome their career challenges and stresses to find greater balance and success. She also presents her evidence-based work at conferences and events throughout the world. Today I talk with Antonia about the value of practicing and sharing gratitude, her personal path to career success and wellbeing through gratitude and daily self-care practices, and the highs and lows that led her to where she is today.
Get Antonia's FREE Gratitude Worksheet
What You'll Discover in This Episode:
How you can teach gratitude to your loved ones
The importance of not just practicing, but sharing gratitude to spread its beneficial effects
Why comparing yourself to others only brings you down, and how you can change your thinking to overcome it
How to recognize when you need to take a step back and refocus on self-care
Get Antonia's FREE Gratitude Worksheet
More About Antonia
Antonia practices gratitude daily, and she recommends you do too. Her approach to gratitude is a three-step process, and differs from other approaches in that she encourages community development through gratitude. She feels that
Antonia's appreciation for gratitude and self-care comes from a history of putting others' needs before her own. In past life and work situations, she would "surround [herself] with people that needed a lot of help, and therefore I seemed like I was doing great." Instead of addressing her own wellbeing and issues, she could hide in others' problems. In reevaluating her priorities, she's come to find that she is her most successful when her health and wellbeing come first.
This healthful balance was challenged a few years ago, which prompted her to stop drinking. She found herself constantly justifying her drinking because she could justify, "I obviously don't have a drinking problem because look at how much 'so and so' drinks." She found herself again falling into patterns of hiding her own problems in those of others. She came to decide to end drinking, actually, through gratitude. Reflecting on when she was most and least grateful, she came to see that when she was drinking (or after a night of drinking), she struggled to find anything to be grateful for. Realizing that her alcohol use was affecting her in this way, she could no longer hide behind the justification that others drank more than she did.
Antonia admits that, even today, she finds herself falling into cycles of becoming too busy or placing others before her. At least now she knows "when I catch myself thinking like that, then [self-care] is what I need to do at all costs."
Check Out The Links Mentioned in This Episode!
Antonia's other website, ChangeIsYours.com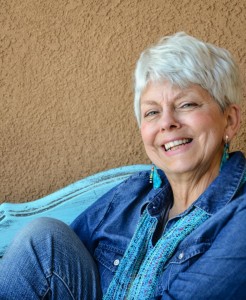 Podcast: Play in new window | Download
Do you ever feel as though you surrender your own needs for the sake of others, and don't get anything in return? Or perhaps you've experienced the frustration of putting your whole self into a project or idea, and the credit goes to someone else?
For many of us, there is a tension between realizing our dreams that we so deeply desire, and being the 'good girl' we've often been told to be; helpful, giving, and accommodating. According to women's empowerment advocate Robin Anderson, when we put others before ourselves it is not merely frustrating; it is actually an act of surrendering our power. There are many ways in which people, especially women, have been programmed to do this everyday. Thankfully, Robin explains that there are very easy fixes to reclaim your power and, as she puts it, becoming who you were meant to be.
On the show I speak with Robin Anderson, women's empowerment advocate, author, former teacher, and Certified Professional Life Coach. Robin worked for many years as a teacher before realizing her calling to help women realize their potential and inner strength. She has worked to counter gender discrimination at the University level and developed a mentoring program for women to gain skills in their selected career fields. Today I talk with Robin about putting her needs to the side for others, learning to own her ideas when others tried to claim them, and helping women to replace self-doubt with self-love and power.
Get my FREE worksheet to identify my power leaks now!
What You'll Discover in This Episode:
How you can reclaim your power to strengthen your sense of self and your success in relationships, business, and love
Ways you are unconsciously giving away your power, and what you can do to break those habits
How you can ensure that you get credit for the ideas that you produce
How you can make yourself a priority and still take care of those around you, and why it is so important to do so
Get my FREE worksheet to identify my power leaks now!
More About Robin
Robin's professional career began in education. It was not her dream to become a teacher, but in her young adulthood a woman was expected to put her needs aside for the sake of her husband's professional pursuits. Luckily, her husband was eventually offered a position at a University, which gave Robin access to jobs at the University. She soon left teaching to work in University administration, where she joined numerous educational boards, often as the only female board member.
As a board member Robin found that if she didn't claim her ideas as her own, other board members would take credit. Rather than fall silent when this occurred, Robin spoke up and defended her positions. She saw the need to bring more female perspectives into these influential boards, and took this on as her role. She helped to develop a report that revealed gender inequalities in staffing, and began a mentoring program for women to gain access to skills in their chosen career fields.
Today Robin works with women to examine the ways in which they give up 'power' in subtle ways. Examples are when women say no when they really mean yes, or begin a sentence with an apology. From her personal and professional experience, Robin knows that many women have untapped potential, and she works to help them realize and own it.
Describe one personal habit that contributes to your well-being:
I monitor what I eat and I exercise.
What super power did you discover you had only to realize it was there all the time?
I've always been a champion for girls.
Check Out The Links Mentioned in This Episode!
Reclaim Your Power: Become Who You Were Meant to Be