Posts Tagged 'systemsthinking'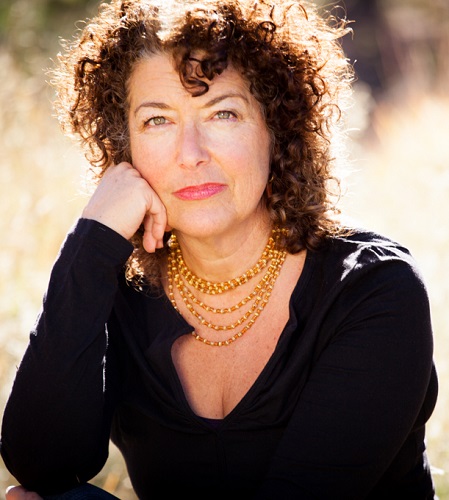 Podcast: Play in new window | Download
Do you Have External Success but Something Internal is Missing? Take These Tips from Feminine Leadership Expert Nina Simons
Todays topic is Leading from the Heart, and hopefully by then end of this show you will be inspired to take your leadership to the next level. My guest today is president and co-founder of Bioneers and founder of Everywoman's Leadership. Nina Simons is an award winning social entrepreneur and visionary thinker. In 1990 she co-founded Bioneers, which for 25 years has connected thousands of people with practical, visionary solutions for humanity's most pressing environmental and social challenges. Nina is also co-editor of the anthology book Moonrise: The power of women leading from the heart which addresses how women and many men are redefining the leadership landscape across a diversity of perspectives, generations and ethnicities.
On the show I talk with Nina about creating the conditions for deep listening, creating inner spaciousness, relational intelligence and lots more, all as contributing factors to truly leading from the heart and discovering the power of the feminine. And, Nina has generously given us the first part of her book Moonrise! Get my FREE chapter of Nina Simons' book now!I love the book because it brings over 30 women's voices to the topic leadership. and I think you'll really enjoy my guest's insights on the show today – we talk about her epiphany, I ask her a question she's never been asked before, and we hear about her superpowers for success, including how loving her body is part of her daily ritual.
Learn how to develop feminine leadership skills to lead a balanced life!
Check out our interview with renowned women's leadership expert, Nina Simons!
Do you feel your feminine voice is lost? Check out Nina Simon's journey to accessing and empowering her feminine voice!
Learn how to move from 'doing' to 'being': A conversation about the importance of the feminine with Nina Simons
Why we must encourage a feminine perspective into world leadership: A conversation with leadership expert Nina Simons
Get my FREE chapter of Nina Simons' book now!
Share this episode on Facebook
Links mentioned in podcast:
Moonrise: The Power of Women Leading from the Heart, Nina Simons' Book
The Burning Times, Documentary, Donna Reed 1990
The Athena Doctrine, John Gerzema