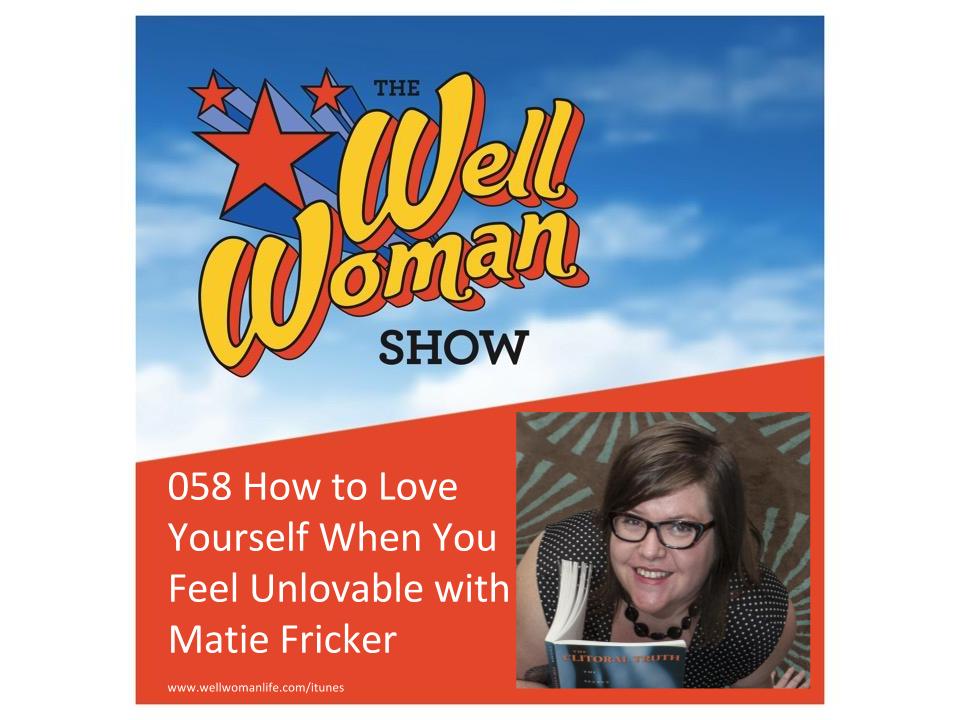 Podcast: Play in new window | Download
Self-love can take on many meanings. It can convey self care, nurturing self-confidence, embracing selfishness, or it can even taken on a sexual meaning. For Self Serve owner Matie Fricker, these meanings are fluid and interconnected. After ten years of owning and running a successful adult shop and resource center while always working to make mental, emotional, and physical health a priority, Matie understands that all of these definitions are integral to self-love. Nonetheless, she sees that sexual self care is often one of the most overlooked for reasons such as taboo, shame, or lack of access to education and resources.
My guest today is Matie Fricker. Matie is owner of Self Serve, a sex-positive, health- and education-focused adult shop and resource center. Matie has been awarded the 2008 Tough Cookie Award from the National Association for Women Business Owners, Best Sexy Shop in ABQ's Alibi Weekly Newspaper for 8 years and Albuquerque Pride's Outstanding Retail Store Award. One of her proudest accomplishments was causing Rush Limbaugh to say "female orgasm" on-air multiple times. In this episode Matie and I talk about how to care for yourself even when you feel unlovable, why it's important to allow yourself to have self-doubt days, and how her definition of success has evolved throughout her career.
Get the FREE Yes, No, Maybe Checklist!
What You'll Discover in this Episode
How to prioritize self care even when you are feeling unlovable

Why it is important to honor and heal your relationship with your body if you want to make an impact in matters outside of yourself

How concepts around sex and concepts around social justice are interrelated
More About Matie
Before opening Self Serve, Matie was headed for a career in law. At the time she was "killing herself to be acceptable" so she gave herself permission to take a job at a sex shop as an escape from the pressures of law school. When she went to work, it "opened up my heart… I saw lives change." But Matie was conflicted- was she really going to drop out of law school to work in a sex shop? Her sister gave her the sage advice that helped make the answer clear: "what can you do for hours and hours and feel like minutes pass?"
"People are so surprised that [Self Serve] is so nice," she explains, "as if sexuality is something that we don't deserve nice things around." For her working means that she gets to help people "honor our sexuality as being a part of ourselves and our wholeness." This concept is important in every facet of our lives. We know that self care must come first in order for us to live our lives and make a difference as much as possible, so why would sexual health and acceptance be excluded? "If we're not embodied we can't fight the fights we need to in the world."
Running a sex shop, Matie is intimate with issues around body positivity and body shaming in our culture. She takes an unusual stance on body image. She tells people they ought to "give yourself permission to not love your body… if you hate your body today, go ahead." She sees that shaming yourself for not having a positive body image is simply creating more shame rather than inspiring body positivity itself. Instead, she suggests that even if you don't feel lovable, "show up for yourself as if you are lovable." "Big picture," she explains, "you are worthy of being loved whether you love yourself or not."
Get the FREE Yes, No, Maybe Checklist!
Check Out the Links Mentioned in this Episode!
What You Really Really Want by Jaclyn Friedman
When Things Fall Apart by Pema Chodron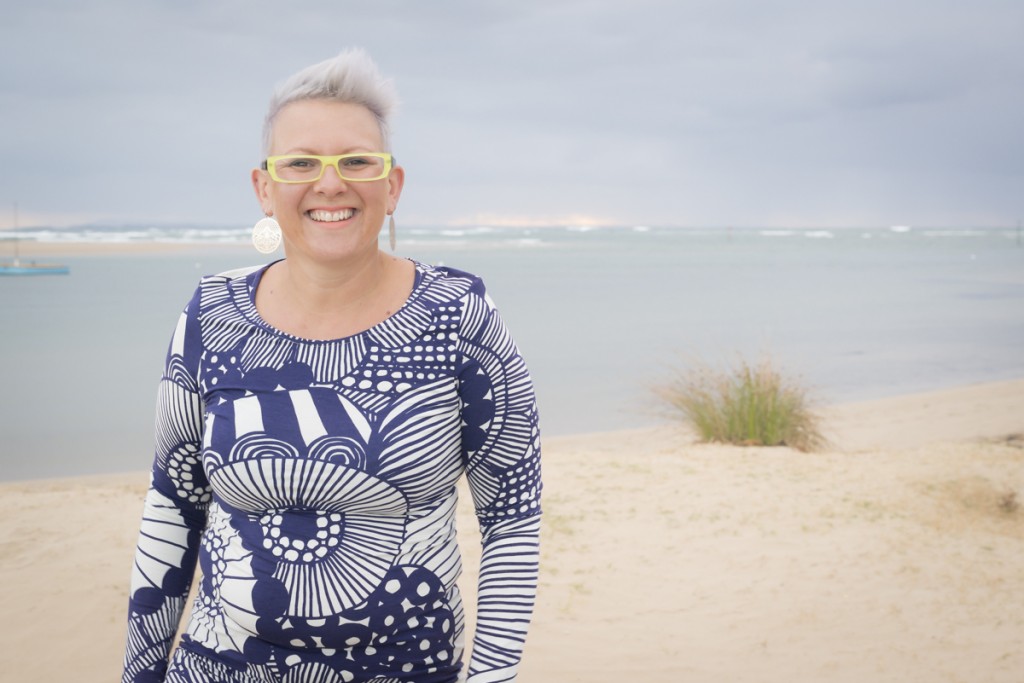 Podcast: Play in new window | Download
We've all heard it before: we need to put our own needs first before we care for those around us. Easier said than done! For many of us, putting our own needs first seems implausible. There are children to be fed, a house to clean, work assignments to finish. All of these things need to be done and they all need to be done now. We know that our personal care has to fit in there somewhere, but where?
According to Kirsten Roberts, when you "sacrifice yourself, you're never going to be the best person you can be for the ones you love." Perhaps if we change our perception about our personal needs then we will begin to put ourselves first. Although this is a roundabout way of thinking about self-care, for some women this may be the best way to get them to actually begin prioritizing themselves.
As a former do-all-er, Kirsten understands that sometimes it's a perspective shift that gets a woman to change her behavior and discover the joy she's been missing. In today's episode I speak with Kirsten Roberts, founder of Radical Life, a program that helps women "build their wildly fulfilling business, learn the art of crazy self-love and live with uproarious laughter every day."  Kirsten was named one of Smart Company's Top 50 Female Entrepreneurs in Australia, was CEO and co-owner of the franchised food group Spudbar and built a consulting arm for the accounting firm Crowe Horwarth where she signed $7m worth of contracts in the first two years of operation. Today I talk with Kirsten about self-love, finding laughter everyday, and breaking free from the anxiety cycle.
Get the FREE "Clearing Your Mind of The I Can'ts" worksheet
What You'll Discover in This Episode:
How you can begin to put your needs first without feeling guilty and do so in a way that benefits those around you
Some easy steps you can take to begin incorporating self-love into your daily routine
How to adjust your language so you're learning to love yourself into healthy behavior rather than shame yourself out of unhealthy habits
Get the FREE "Clearing Your Mind of The I Can'ts" worksheet
More About Kirsten
Kirsten comes from a history of business success. She's always been the type to succeed in whatever she put her mind to, but after reaching her professional goals she found herself in a tough spot. She wasn't happy, she was constantly comparing herself to others, and she didn't know what to do next.
After a series of particularly difficult events, Kirsten sought help from a life coach. She would be the first to tell you that even those who seem to have everything together can benefit from some guidance and mentorship. She realized that she was living in a constant state of anxiety, "living life braced" for the next failure or meltdown and never simply appreciating day-to-day joys. Kirsten decided to adjust her perception of life, beginning with small steps such as daily affirmations, to bigger ones such as health and diet changes.
While Kirsten seeks to each day create "uproarious laughter" in her life, she also acknowledges the importance of accepting the dark periods in our lives. If you think of joy as a candle, "we can't see the gorgeous flicker and the warmth of the candle unless there's a dark contrast." Rather than drown out our emotions with distractions; TV, alcohol, food; she recommends we welcome the dark times, take the lessons they give us, and move on when the time is right. After you are out of the darkness, it will be hard not to be teeming with wild fulfillment!
Describe one personal habit that contributes to your well-being:
Getting up early and meditating every morning.
What super power did you discover you had only to realize it was there all the time?
That I can inspire women.
What advice would you give to your 25 or 30 year old self?
The journey creates who you are, so don't beat yourself up on the journey.
Check Out The Links Mentioned in This Episode!
Chapter One (the book) by Daniel Flynn
Louise Hay: Mirror Mirror on The Wall Exercise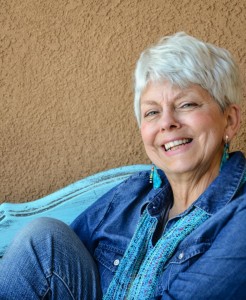 Podcast: Play in new window | Download
Do you ever feel as though you surrender your own needs for the sake of others, and don't get anything in return? Or perhaps you've experienced the frustration of putting your whole self into a project or idea, and the credit goes to someone else?
For many of us, there is a tension between realizing our dreams that we so deeply desire, and being the 'good girl' we've often been told to be; helpful, giving, and accommodating. According to women's empowerment advocate Robin Anderson, when we put others before ourselves it is not merely frustrating; it is actually an act of surrendering our power. There are many ways in which people, especially women, have been programmed to do this everyday. Thankfully, Robin explains that there are very easy fixes to reclaim your power and, as she puts it, becoming who you were meant to be.
On the show I speak with Robin Anderson, women's empowerment advocate, author, former teacher, and Certified Professional Life Coach. Robin worked for many years as a teacher before realizing her calling to help women realize their potential and inner strength. She has worked to counter gender discrimination at the University level and developed a mentoring program for women to gain skills in their selected career fields. Today I talk with Robin about putting her needs to the side for others, learning to own her ideas when others tried to claim them, and helping women to replace self-doubt with self-love and power.
Get my FREE worksheet to identify my power leaks now!
What You'll Discover in This Episode:
How you can reclaim your power to strengthen your sense of self and your success in relationships, business, and love
Ways you are unconsciously giving away your power, and what you can do to break those habits
How you can ensure that you get credit for the ideas that you produce
How you can make yourself a priority and still take care of those around you, and why it is so important to do so
Get my FREE worksheet to identify my power leaks now!
More About Robin
Robin's professional career began in education. It was not her dream to become a teacher, but in her young adulthood a woman was expected to put her needs aside for the sake of her husband's professional pursuits. Luckily, her husband was eventually offered a position at a University, which gave Robin access to jobs at the University. She soon left teaching to work in University administration, where she joined numerous educational boards, often as the only female board member.
As a board member Robin found that if she didn't claim her ideas as her own, other board members would take credit. Rather than fall silent when this occurred, Robin spoke up and defended her positions. She saw the need to bring more female perspectives into these influential boards, and took this on as her role. She helped to develop a report that revealed gender inequalities in staffing, and began a mentoring program for women to gain access to skills in their chosen career fields.
Today Robin works with women to examine the ways in which they give up 'power' in subtle ways. Examples are when women say no when they really mean yes, or begin a sentence with an apology. From her personal and professional experience, Robin knows that many women have untapped potential, and she works to help them realize and own it.
Describe one personal habit that contributes to your well-being:
I monitor what I eat and I exercise.
What super power did you discover you had only to realize it was there all the time?
I've always been a champion for girls.
Check Out The Links Mentioned in This Episode!
Reclaim Your Power: Become Who You Were Meant to Be