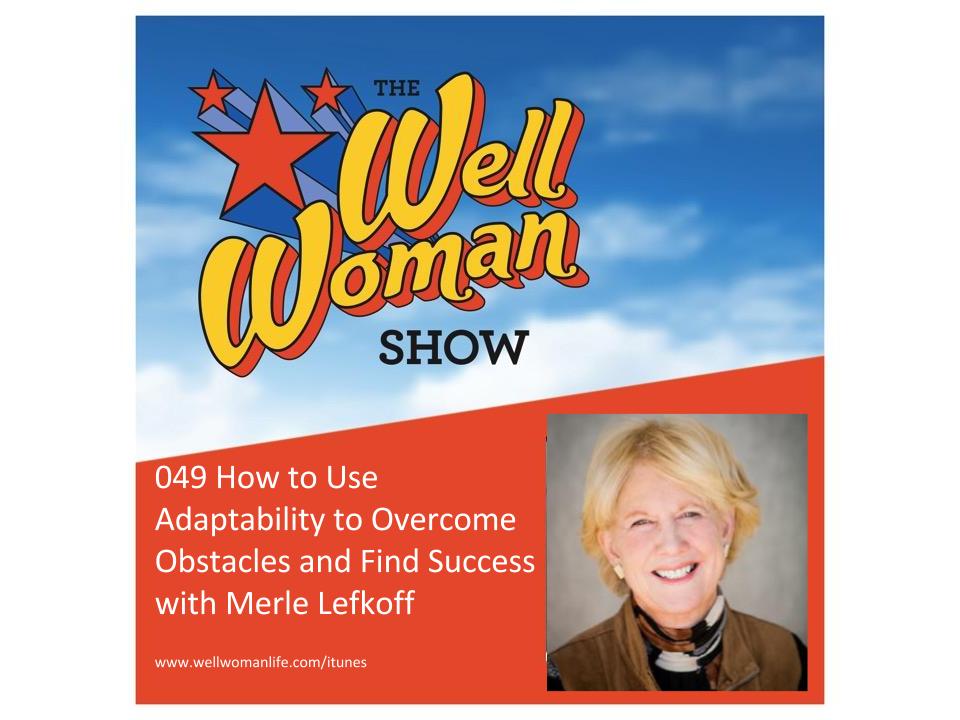 Podcast: Play in new window | Download
Many of us have been raised to think that the way to get ahead is to make a plan. Schedule, structure, and plan if you want to succeed. While thinking of the future is important, we no longer live in such a rigid, structured world. Information develops and changes rapidly, so much so that a plan that may have made sense yesterday no longer makes sense today. According to social change entrepreneur Merle Lefkoff, we ought to be more flexible in the ways we look at problem solving if we want to get ahead in today's fast-paced world. How can we do this? By changing the way we think about problems, she explains. Instead of viewing challenges and our relationships to them as one-dimensional, we ought to recognize the complex networks and systems that contribute to their development.
In this episode I speak with Merle Lefkoff, a social change entrepreneur whose practice is devoted to the application of nonlinear complex systems thinking to whole system change. Merle holds a Ph.D. in Political Science from Emory University in Atlanta, Georgia, USA and has been a mediator, facilitator, and leadership trainer in conflict zones around the world. Merle received a research appointment as Guest Scientist and Affiliate of the Center for Non-Linear Studies at Los Alamos National Laboratory, where she worked with computer scientists, physicists and mathematicians exploring in computer simulations how groups form collective identity.  She is Founder and CEO of the Center for Emergent Diplomacy which applies the self-organizing power of Complexity Science to global policy agendas in order to reach resilient and collaborative agreements that address the critical issues of our time. Merle and I talk about how we can view problems as complex systems, how we can use adaptability and flexibility to overcome them, and why this is a particularly important and intuitive relationship for women.
Get Giovanna's FREE worksheet -Communicate My Purpose!
What You'll Discover in This Episode
Merle's recommendations for getting your kids involved in political thought and activity

How you can change your perspective to incorporate a centering morning routine into your day

How you can use adaptive solution finding, role sharing, and flexibility to overcome any challenge
More About Merle
As a social change entrepreneur who studies complex adaptive systems, Merle is accustomed to studying humans' responses to change. She notices that in recent years in social science, there's been an interest in embracing the notion that "change is happening constantly, evolution is happening constantly." What this has led to is greater fluidity in roles, or role sharing. While historically one person may maintain one career title their entire lives, in today's world people jump around in titles, roles, and careers. And this is a useful thing, she explains. With so many morphing challenges arising all of the time, "being as adaptive as possible" is the only real way to succeed.
As a woman working in social sciences, Merle is thrilled by this shift. She suggests, "women have always collaborated in these ways. Now we have scientific validation of these models." Merle sees this movement as a sign of a shift toward a more feminine presence in the corporate world on a large scale. Since the notions of role sharing and flexibility are strongly associated with feminine approaches to overcoming obstacles, it only makes sense to include more feminine thinking, and therefore more females, in the workplace. She sees that "small changes can change the whole system," and "one of the ways these organizations can move [these changes] along is by letting women rise to the top."
Check Out the Links Mentioned in This Episode!
All The Light We Cannot See by Anthony Doerr
Merle Lefkoff and Complex Adaptive Systems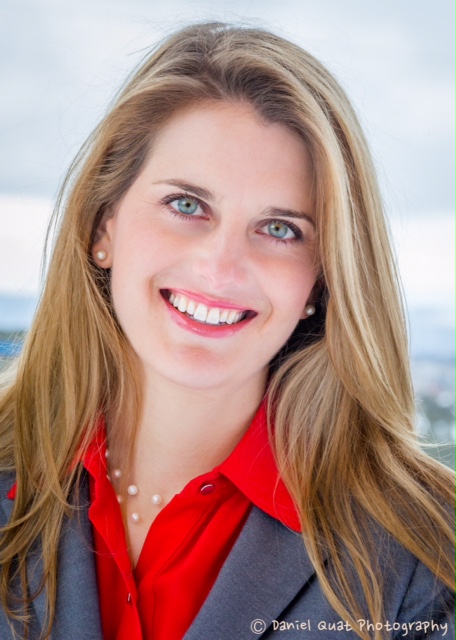 Podcast: Play in new window | Download
When friends ask you how you are doing, I bet the response is often 'busy.' Most of us would probably be hesitant to add more to our schedule. Particularly if we already juggle more than one roles and struggle to fit everything in each day. For former Santa Fe City Council candidate Kate Kennedy, adding a huge new endeavor into her schedule actually made her become more efficient and pragmatic with her time. Since her time was limited, she learned to make "the time I was spending on each thing become dedicated." Sometimes it's those intensely wearing episodes that lead us to step up and find the strengths we didn't even know where there.
Born and raised in Santa Fe, Kate Kennedy is the Managing Partner of Skylight, a locally owned and operated music and entertainment venue located in the heart of downtown Santa Fe. Her community involvement includes: Chair of the Santa Fe Prom Closet Board, Santa Fe Chamber of Commerce Board, Member of City of Santa Fe CBQL (City Business Quality of Life) Committee, Santa Fe Prep Alumni Board, NM Cocktails and Culture Advisory Board, Youth Shelters Board, Served as Co-Vice Chair for Santa Fe's Nighttime Economy Taskforce, and she ran for City Council in 2016. Kate is a graduate of the University of Miami and a proud community advocate. Today I speak with Kate about the challenges of working in a male-dominated field, bringing a female perspective to nightlife, and how running for City Council taught her the importance of using her time efficiently.
Get the FREE worksheet "Well Woman Life Cycle" now!
What You'll Discover in This Episode:
How to make your voice heard in a typically male-dominated field

Tips for managing and prioritizing your time so that each minute is used meaningfully

How to deal with criticism and attacks without taking personal offense
More About Kate Running for City Council was not Kate's first experience balancing many responsibilities. After graduating from college at University of Miami, she moved back to her hometown of Santa Fe and began working as marketing coordinator for Los Alamos National Bank. She soon became involved in the nightlife of Santa Fe, taking on a partnership at Skylight nightclub. Kate is also an an activist, so she was "working at a bank during the day, nightlife in evening, and [participated in] nonprofit boards." When she decided to run for City Council, she knew she had to make some changes to simply have the time and stamina to make it work. She recalls, "my head was in one place and my heart was in another and my body was exhausted." Kate decided to leave the bank and focus on Skylight and City Council, (still a lot for one person), which forced her to "prioritize and compartmentalize, which was interesting and rewarding and scary all at the same time." Although Kate was not voted into City Council, she is grateful for the experience. "I learned that I'm a lot stronger than I thought that I was." She doesn't deny that the experience was difficult. Being in the public eye, and being faced with public scrutiny, forced her to reach within and find inner sources of strength. As a woman in the male-dominated field of nightclub work, Kate is familiar with having to work harder than the rest to prove herself, and learn to keep her ground. She's come out stronger from the experience, and hopes to have "made the path a little smoother for those behind me."
Describe one personal habit that contributes to your well-being:
Adult coloring books.
What super power did you discover you had only to realize it was there all the time?
Her voice
What advice would you give to your 25 or 30 year old self?
Slow down, enjoy the moments you have, and support those around you.  
Check Out the Links Mentioned in This Episode!
Kate for Council Facebook page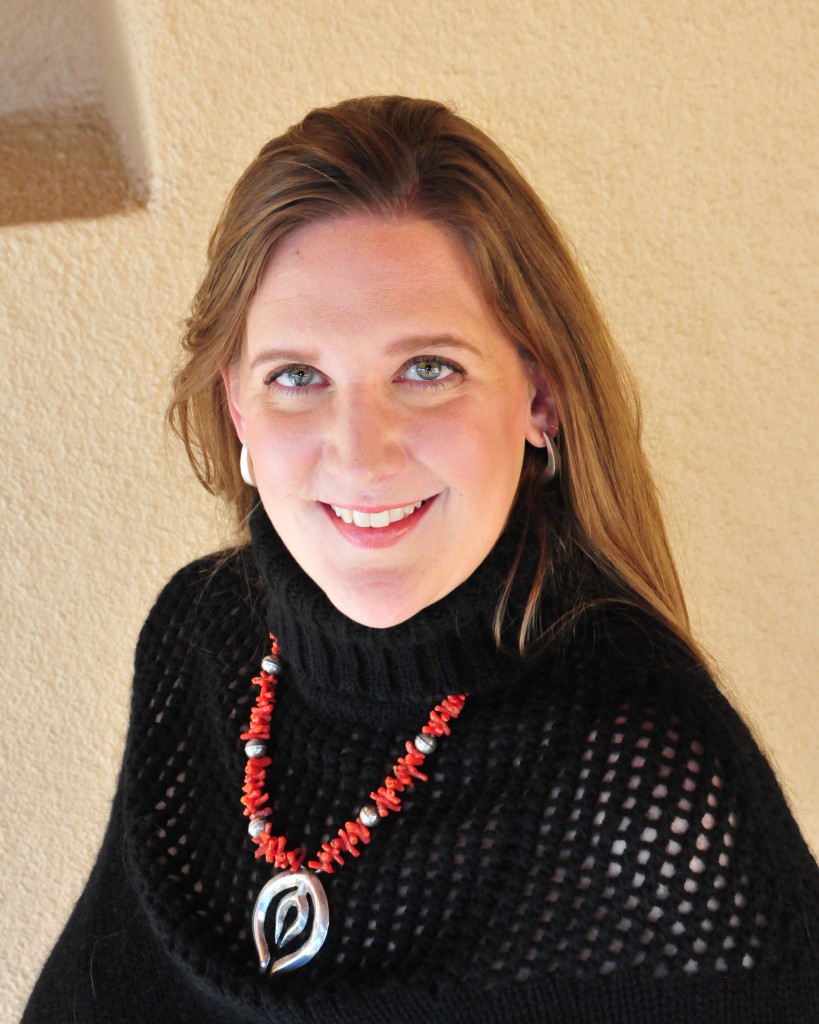 Podcast: Play in new window | Download
We all seek to create or contribute to work that aligns with our inner principles. When we contribute to something that matches our sense of morals, we are approaching our working from a pure, authentic place while simultaneously encouraging growth and balance in ourselves. For architecturally-trained preservationist Rachel Prinz, this means using readily available resources to achieve her goals. She does this in her work, by creating architectural projects that use local resources and traditional building techniques, as well as in her internal life, by turning within and finding strength and a positive perspective from her own reserves.
Rachel is an architecturally-trained American author, designer, preservationist, documentary filmmaker, artist and speaker working primarily in sustainability and preservation research and architectural engagement. Rachel has served as a preservation commissioner in Taos, as the host of the UNM-Taos Sustainability Institute, and as co-host of TEDxABQWomen. She has given multiple TEDx and Pecha Kucha talks on modern applications of vernacular design and critical regionalism, landscape preservation, pattern languages, and photography and epicanurism. Rachel gives presentations, tours, and lectures and has writes articles that integrate archaeology, architecture, place, culture, and emerging trends in sustainability. Today I talk with Rachel about the work she does and the importance of using sustainable resources, how she learned to let her intuition guide her, and how she is able to see one of the biggest challenges, a loss of eyesight, as a blessing.
Get Giovanna's FREE worksheet -Communicate My Purpose!
What You'll Discover in This Episode:
Rachel's tips for persevering and pushing forward even when you're feeling lazy or apathetic
How to use others' criticisms as a way to develop fearlessness and strength
How Rachel is able to adjust her perspective around devastating news to use it to her advantage
Get Giovanna's FREE worksheet -Communicate My Purpose!
More About Rachel
Rachel learned to turn inward for strength at a young age. As a schoolchild, she "drove my teachers crazy. I was curious about everything." Rachel was always asking for more knowledge, and this led her to being ostracized for her curiosity and eccentric interests. Instead of being defeated, she "developed a bravery from being considered weird." As she got older she came to use this bravery as a source of strength and a teaching tool for others; "I could use my fearlessness to show people how to be fearless."
This fearlessness came into play a few years ago, when Rachel received the devastating news that she was losing her eyesight. This information is particularly catastrophic for someone seeking an architectural license, a feat that demands long hours and constant use of eyesight. Initially, Rachel was devastated. Her dreams of becoming an architect were dashed. But she turned to that inner fearlessness and found strength. And "it's work," she admits. "It's coming up against the wall and saying 'I have to find a way up, over, or around this. No one else will do it for me.'" Today, Rachel sees the loss of eyesight as a gift. It has taught her to "not take for granted what could go away tomorrow."
Rachel's solution seeking attitude is reflected in the work that she does. As a preservationist, she is always looking for ways to make her architectural projects sustainable, locally sourced, and created through traditional techniques. When somethings goes wrong, breaks, or loses its efficiency, she can easily and locally find a fix. This approach mirrors her attitude about life: "We're trying to create something with our lives when we're working in alignment with our highest good."
Rachel's Superpowers for Success
What does success in life mean to you?
Success is more than just a financial thing to me, but I do think there is a financial element to it. Success, to me, means enough money to not have to worry about day-to-day life, enough time to both be able to take good care of my self as well as some to share to make others' lives more comfortable, and plenty of inspiring friends to surround myself with so I can keep going when my stores are depleted.
When did you know you were really good at what you do?
A few years ago, when people started referring to me as successful and then asked me to come talk to their groups or interview me about my life. I still fight imposter syndrome every day, but knowing how important my inspiring friends are to me, I try to keep paying it forward and hoping that my story will inspire others. This outward focus also allows me to not get caught up in my own limitations.
Describe one personal habit that contributes to your well-being?
I love to dance. When I do, I get very prayerful. I love the me that I become when I transform into my dancing self~! It's a great stress reliever and it makes me hungry!
I struggle with remnants of an eating disorder, so any practice that makes me want to nourish my body and soul is a delicious thing!
What super power did you discover you had only to realize it was there all the time?
Love is my super power, and mine comes with an unlimited battery backup! The more I give away, the more I get.
What advice would you give your 25 or 30 yr old self?

Practice listening carefully. 
Do you identify as a feminist?
What are you reading right now?
Alan Webber's 
Rules of Thumb
, which I got as part of a leadership cohort I was named to. Several of my other peers from the cohort are also reading it, and it's a great way for us to stay close!
Check Out the Links Mentioned in This Episode!
Rachel's Book: Hacking The Earthship
Archinia, the company where Rachel acts as Firm Principle